Happy Monday book lovers! Since I didn't get a chance to post AT ALL last week, I thought I'd do a big round up of books that came out the week of April 9th & the current week of April 16th as well! There are just so many amazing books being released this month, I don't want to miss talking about any of them.
First up is Dreamer by L.E. Delano. This is the sequel to Traveler which I read last year and absolutely adored! It's about a girl named Jessa who is able to travel between alternate realities and the boy Finn she meets along the way. I cannot wait to pick up Dreamer and continue on with Jessa's story.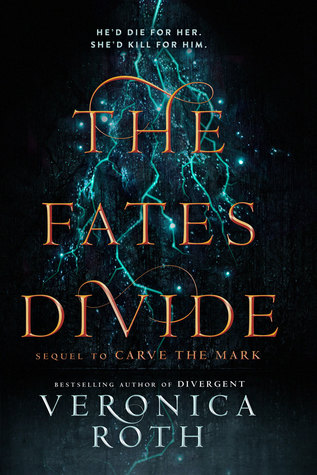 Next is another sequel, The Fates Divide by Veronica Roth, the follow up to Carve the Mark. Though I haven't read the first book yet, it's set in space, which is enough for me to be excited about it!
Ace of Shades by Amanda Foody was released last week and I've been hearing a lot of good things about it. Just from the synopsis it sounds a lot like Six of Crows by Leigh Bardugo (which was one of my favorite reads last year), so I'm definitely interested in picking it up!
It must have been the week for sequels because here is another! Circle of Ashes by Elisa Kova & Lynn Larsh, the second book in the Wish Quartet came out on Monday. I read book 1, Society of Wishes in just a few days because I couldn't put it down! If you like urban fantasy, you won't want to miss this series!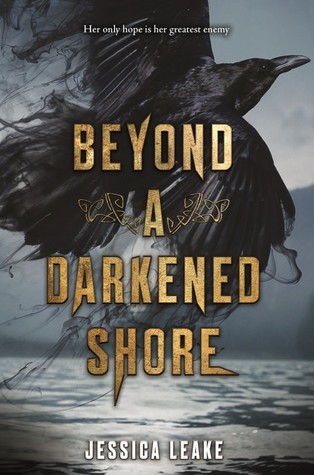 I love a good high fantasy and have heard nothing but good things about Beyond a Darkened Shore by Jessica Leake. It has a mysterious crow that whispers things to the princess and if that isn't enough to hook you, I don't know what is!
Speaking of high fantasy..Isle of Blood and Stone by Makiia Lucier has maps and a mystery! I need this book in my hands both for the story and the lovely cover.
Remember how I said I like books set in space? Space Opera by Catherynne M. Valence sounds like a fun, glittery adventure of a space book! I really need to read this soon.
Then She Was Gone by Lisa Jewell was actually my Book of the Month Club pick this month! It sounds like an absolutely fantastic thriller. I tend to get a craving for thrillers every once in a while and then completely devour them.
Next up is The Home for Unwanted Girls by Joanna Goodman. A historical fiction about a mother separated from her daughter at birth and their journey to find each other again. This one sounds both beautiful and heart-breaking.
If you've been following my blog or Instagram for any amount of time, you know I love a good YA. Suitors and Sabotage by Cindy Anstey is a historical fiction YA released this week and I'm definitely adding it to my list.
And finally, to round out my list for the week is another thriller, The Elizas by Sara Shepard. If I've learned anything about Sara Shepard it's that she knows how to write a good thriller, so I'm sure The Elizas will be no exception.
That was a lot of books! And I still didn't get to every book that was released in the past few weeks. Which of these are you most excited about? Did I forget one that I should put on my radar? Let me know in the comments below!