Happy Tuesday lovely bookish friends! Lots of great books are coming out this week and I'm highlighting some that I'm most excited about!
Bring Me Back by B.A. Paris
Synopsis: Finn and Layla are young, in love, and on vacation. They're driving along the highway when Finn decides to stop at a service station to use the restroom. He hops out of the car, locks the doors behind him, and goes inside. When he returns Layla is gone—never to be seen again. That is the story Finn told to the police. But it is not the whole story.
Ten years later Finn is engaged to Layla's sister, Ellen. Their shared grief over what happened to Layla drew them close and now they intend to remain together. Still, there's something about Ellen that Finn has never fully understood. His heart wants to believe that she is the one for him…even though a sixth sense tells him not to trust her.
Then, not long before he and Ellen are to be married, Finn gets a phone call. Someone from his past has seen Layla—hiding in plain sight. There are other odd occurrences: Long-lost items from Layla's past that keep turning up around Finn and Ellen's house. Emails from strangers who seem to know too much. Secret messages, clues, warnings. If Layla is alive—and on Finn's trail—what does she want? And how much does she know?
A tour de force of psychological suspense, Bring Me Back will have you questioning everything and everyone until its stunning climax.
Not the Girls You're Looking For by Aminah Mae Safi
Synopsis: Lulu Saad doesn't need your advice, thank you very much. She's got her three best friends and nothing can stop her from conquering the known world. Sure, for half a minute she thought she'd nearly drowned a cute guy at a party, but he was totally faking it. And fine, yes, she caused a scene during Ramadan. It's all under control. Ish.
Except maybe this time she's done a little more damage than she realizes. And if Lulu can't find her way out of this mess soon, she'll have to do more than repair friendships, family alliances, and wet clothing. She'll have to go looking for herself.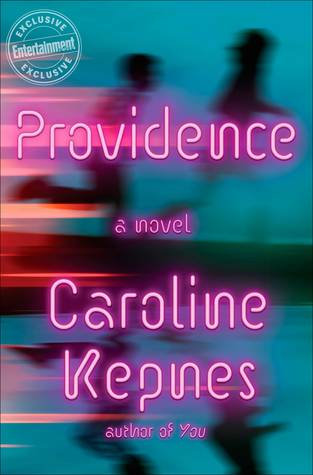 Providence by Caroline Kepnes
Synopsis: Growing up as best friends in small-town New Hampshire, Jon and Chloe are the only ones who truly understand each other, though they can never find the words to tell one another the depth of their feelings. When Jon is finally ready to confess his feelings, he's suddenly kidnapped by his substitute teacher who is obsessed with H.P. Lovecraft and has a plot to save humanity.
Mourning the disappearance of Jon and facing the reality he may never return, Chloe tries to navigate the rites of entering young adulthood and "fit in" with the popular crowd, but thoughts of Jon are never far away.
When Jon finally escapes, he discovers he now has an uncontrollable power that endangers anyone he has intense feelings for. He runs away to protect Chloe and find the answers to his new identity–but he's soon being tracked by a detective who is fascinated by a series of vigilante killings that appear connected.
Whisking us on a journey through New England and crashing these characters' lives together in the most unexpected ways, Kepnes explores the complex relationship between love and identity, unrequited passion and obsession, self-preservation and self-destruction, and how the lines are often blurred between the two.
The Mermaid by Christina Henry
Synopsis: Once there was a mermaid who longed to know of more than her ocean home and her people. One day a fisherman trapped her in his net but couldn't bear to keep her. But his eyes were lonely and caught her more surely than the net, and so she evoked a magic that allowed her to walk upon the shore. The mermaid, Amelia, became his wife, and they lived on a cliff above the ocean for ever so many years, until one day the fisherman rowed out to sea and did not return.
P. T. Barnum was looking for marvelous attractions for his American Museum, and he'd heard a rumor of a mermaid who lived on a cliff by the sea. He wanted to make his fortune, and an attraction like Amelia was just the ticket.
Amelia agreed to play the mermaid for Barnum, and she believes she can leave any time she likes. But Barnum has never given up a money-making scheme in his life, and he's determined to hold on to his mermaid.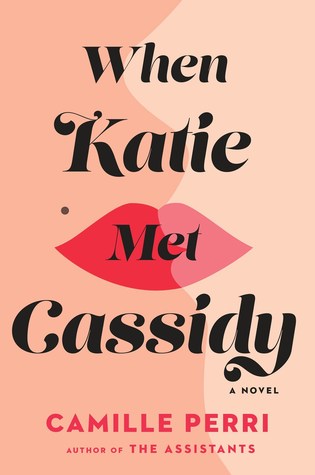 When Katie Met Cassidy by Camille Perri
Synopsis: Katie Daniels is a perfection-seeking 28-year-old lawyer living the New York dream. She's engaged to charming art curator Paul Michael, has successfully made her way up the ladder at a multinational law firm and has a hold on apartments in Soho and the West Village. Suffice it to say, she has come a long way from her Kentucky upbringing.
But the rug is swept from under Katie when she is suddenly dumped by her fiance, Paul Michael, leaving her devastated and completely lost. On a whim, she agrees to have a drink with Cassidy Price-a self-assured, sexually promiscuous woman she meets at work. The two form a newfound friendship, which soon brings into question everything Katie thought she knew about sex—and love.
When Katie Met Cassidy is a romantic comedy that explores how, as a culture, while we may have come a long way in terms of gender equality, a woman's capacity for an entitlement to sexual pleasure still remain entirely taboo. This novel tackles the question: Why, when it comes to female sexuality, are so few women figuring out what they want and then going out and doing it?
Do any of these books sound like your next read? I have Bring Me Back on my review list, so watch for that! And I'm dying to read The Mermaid. I loved Lost Boy by the same author so I can't wait to see what she's done with this story!