Another great week in books! Here are some that I'm most excited to read.
A Thousand Beginnings and Endings  edited by Ellen Oh & Elsie Chapman
Synopsis: Star-crossed lovers, meddling immortals, feigned identities, battles of wits, and dire warnings. These are the stuff of fairy tale, myth, and folklore that have drawn us in for centuries.
Fifteen bestselling and acclaimed authors reimagine the folklore and mythology of East and South Asia in short stories that are by turns enchanting, heartbreaking, romantic, and passionate.
Compiled by We Need Diverse Books's Ellen Oh and Elsie Chapman, the authors included in this exquisite collection are: Renee Ahdieh, Sona Charaipotra, Preeti Chhibber, Roshani Chokshi, Aliette de Bodard, Melissa de la Cruz, Julie Kagawa, Rahul Kanakia, Lori M. Lee, E. C. Myers, Cindy Pon, Aisha Saeed, Shveta Thakrar, and Alyssa Wong.
A mountain loses her heart. Two sisters transform into birds to escape captivity. A young man learns the true meaning of sacrifice. A young woman takes up her mother's mantle and leads the dead to their final resting place. From fantasy to science fiction to contemporary, from romance to tales of revenge, these stories will beguile readers from start to finish. For fans of Neil Gaiman's Unnatural Creatures and Ameriie's New York Times–bestselling Because You Love to Hate Me.
All We Ever Wanted by Emily Giffin
Synopsis: Nina Browning is living the good life after marrying into Nashville's elite. More recently, her husband made a fortune selling his tech business, and their adored son has been accepted to Princeton. Yet sometimes the middle-class small-town girl in Nina wonders if she's strayed from the person she once was.
Tom Volpe is a single dad working multiple jobs while struggling to raise his headstrong daughter, Lyla. His road has been lonely, long, and hard, but he finally starts to relax after Lyla earns a scholarship to Windsor Academy, Nashville's most prestigious private school.
Amid so much wealth and privilege, Lyla doesn't always fit in—and her overprotective father doesn't help—but in most ways, she's a typical teenage girl, happy and thriving.
Then, one photograph, snapped in a drunken moment at a party, changes everything. As the image spreads like wildfire, the Windsor community is instantly polarized, buzzing with controversy and assigning blame.
At the heart of the lies and scandal, Tom, Nina, and Lyla are forced together—all questioning their closest relationships, asking themselves who they really are, and searching for the courage to live a life of true meaning.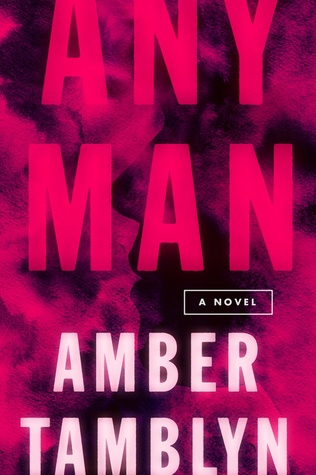 Any Man by Amber Tamblyn
Synopsis: In her blazingly original and unforgettable debut novel "Any Man", Amber Tamblyn brings to startling life a specter of sexual violence in the shadowy form of Maude, a serial female rapist who preys on men.
In this electric and provocative debut novel, Tamblyn blends genres of poetry, prose, and elements of suspense to give shape to the shocking narratives of victims of sexual violence, mapping the destructive ways in which our society perpetuates rape culture.
A violent serial rapist is on the loose, who goes by the name Maude. She hunts for men at bars, online, at home— the place doesn't matter, neither does the man. Her victims then must live the aftermath of their assault in the form of doubt from the police, feelings of shame alienation from their friends and family and the haunting of a horrible woman who becomes the phantom on which society projects its greatest fears, fascinations and even misogyny. All the while the police are without leads and the media hound the victims, publicly dissecting the details of their attack.
What is extraordinary is how as years pass these men learn to heal, by banding together and finding a space to raise their voices. Told in alternating viewpoints signature to each voice and experience of the victim, these pages crackle with emotion, ranging from horror to breathtaking empathy.
Midnight Blue by Simone van der Vlught
Synopsis: Amsterdam 1654: against the backdrop of Holland's Golden Age, a dangerous secret threatens to destroy a young widow's new life.
Following the sudden death of her husband, twenty-five-year-old Catrin leaves her small village and takes a job as a housekeeper to the successful Van Nulandt merchant family. Amsterdam is a city at the peak of its powers: science and art are flourishing in the Golden Age and Dutch ships bring back exotic riches from the Far East. Madam Van Nulandt passes her time taking expensive painting lessons from a local master, Rembrandt van Rigin, and when Catrin takes up a brush to finish some of her mistress's work, Rembrandt realizes the maid has genuine talent and encourages her to continue.
When a figure from her past threatens her new life, Catrin flees to the smaller city of Delft. There, her gift as a painter earns her a chance to earn a living painting pottery at a local workshop. Slowly, the workshop begins to develop a new type of pottery to rival fancy blue-on-white imported Chinese porcelain—and the graceful and coveted Delft Blue designs she creates help revolutionize the industry. But when tragedy strikes, Catrin must decide whether to defend her newfound independence or return to the village that she'd fled.
My Plain Jane by Cynthia Hand, Brodi Ashton, & Jodi Meadows
Synopsis: You may think you know the story. After a miserable childhood, penniless orphan Jane Eyre embarks on a new life as a governess at Thornfield Hall. There, she meets one dark, brooding Mr. Rochester. Despite their significant age gap (!) and his uneven temper (!!), they fall in love—and, Reader, she marries him. (!!!)
Or does she?
Prepare for an adventure of Gothic proportions, in which all is not as it seems, a certain gentleman is hiding more than skeletons in his closets, and one orphan Jane Eyre, aspiring author Charlotte Brontë, and supernatural investigator Alexander Blackwood are about to be drawn together on the most epic ghost hunt this side of Wuthering Heights.
Which of these books will you read first?