Hello book dragons!
Surprisingly, I couldn't find as many new releases this week as normal! But of course, I still found a few I want to talk about. 😉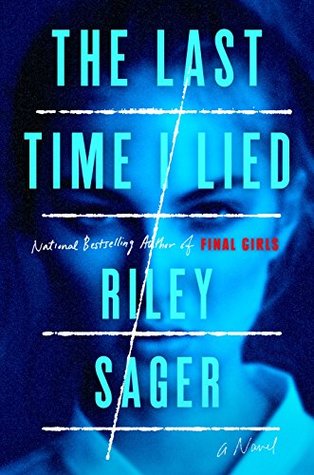 The Last Time I Lied by Riley Sager
Synopsis: Two Truths and a Lie. The girls played it all the time in their tiny cabin at Camp Nightingale. Vivian, Natalie, Allison, and first-time camper Emma Davis, the youngest of the group. The games ended when Emma sleepily watched the others sneak out of the cabin in the dead of night. The last she–or anyone–saw of them was Vivian closing the cabin door behind her, hushing Emma with a finger pressed to her lips.
Now a rising star in the New York art scene, Emma turns her past into paintings–massive canvases filled with dark leaves and gnarled branches that cover ghostly shapes in white dresses. The paintings catch the attention of Francesca Harris-White, the socialite and wealthy owner of Camp Nightingale. When Francesca implores her to return to the newly reopened camp as a painting instructor, Emma sees an opportunity to try to find out what really happened to her friends.
Yet it's immediately clear that all is not right at Camp Nightingale. Already haunted by memories from fifteen years ago, Emma discovers a security camera pointed directly at her cabin, mounting mistrust from Francesca and, most disturbing of all, cryptic clues Vivian left behind about the camp's twisted origins. As she digs deeper, Emma finds herself sorting through lies from the past while facing threats from both man and nature in the present.
And the closer she gets to the truth about Camp Nightingale, the more she realizes it may come at a deadly price.
The Last Time I Lied was one of the Book of the Month Club picks this month and it was definitely my choice. I cannot wait to read this one! I've been on a thriller/suspense kick lately and this sounds so great!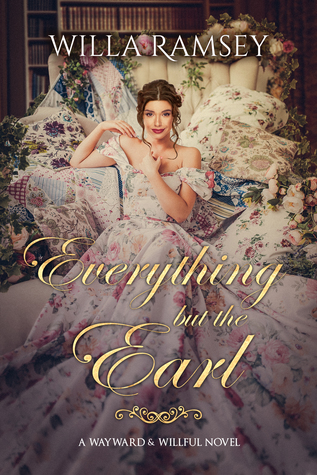 Everything But The Earl by Willa Ramsey
Synopsis: Miss Caroline Crispin is on top of the world. But she's about to take a painful fall.
As the daughter of London's most in-demand architect, Caro has laughed and danced and pursued her interests with gusto—free from Society's censure. So when she overhears two lords calling her vulgar names and wagering on whose lover she'll become, she's shocked and stung—and determined to teach them a lesson. Though it pains her to ask for help from another brutish lord…
Lord Ryland isn't the man his father wanted him to be. But he's about to make an excellent catch.
Adam, Earl Ryland, just wants to get married and tend his country garden, away from the bucks, fops, and gossips who pester him to box like his late father. When this gentle giant meets his sister's friend Caro—who parries his flirtations with double entendre that would make a barman blush—he's smitten. But there's a problem: she's looking to him for a different sort of partnership. And it's a risky one.
I was sent a copy of this book from the author and am almost finished reading it. Look for my review soon!
The Loneliest Girl in the Universe by Lauren James
Synopsis: A surprising and gripping sci-fi thriller with a killer twist
The daughter of two astronauts, Romy Silvers is no stranger to life in space. But she never knew how isolating the universe could be until her parents' tragic deaths left her alone on theInfinity, a spaceship speeding away from Earth.
Romy tries to make the best of her lonely situation, but with only brief messages from her therapist on Earth to keep her company, she can't help but feel like something is missing. It seems like a dream come true when NASA alerts her that another ship, the Eternity, will be joining the Infinity.
Romy begins exchanging messages with J, the captain of theEternity, and their friendship breathes new life into her world. But as the Eternity gets closer, Romy learns there's more to J's mission than she could have imagined. And suddenly, there are worse things than being alone….
This sounds like a super interesting book and one I need to pick up ASAP!
See any books to add to your TBR? I'd love to hear your thoughts!