Happy Book Release book nerds! I've read the majority of the books I'm talking about today, which is a nice change of pace from other weeks. 😉
#murdertrending by Gretchen McNeil
Links: Goodreads | Amazon* | Book Depository*
Synopsis:WELCOME TO THE NEAR FUTURE, where good and honest 8/18 citizens can enjoy watching the executions of society's most infamous convicted felons, streaming live on The Postman app from the suburbanized prison island Alcatraz 2.0.
When eighteen-year-old Dee Guerrera wakes up in a haze, lying on the ground of a dimly lit warehouse, she realizes she's about to be the next victim of the app. Knowing hardened criminals are getting a taste of their own medicine in this place is one thing, but Dee refuses to roll over and die for a heinous crime she didn't commit. Can Dee and her newly formed posse, the Death Row Breakfast Club, prove she's innocent before she ends up wrongfully murdered for the world to see? Or will The Postman's cast of executioners kill them off one by one?
I was lucky enough to have read an early copy this book! I'll be posting my review soon, but definitely give this one a read if you like thrillers!
Finding Yvonne by Brandy Colbert

Links: Goodreads | Amazon* | Book Depository*
Synopsis: Since she was seven years old, Yvonne has had her trusted violin to keep her company, especially in those lonely days after her mother walked out on their family. But with graduation just around the corner, she is forced to face the hard truth that she just might not be good enough to attend a conservatory after high school.
Full of doubt about her future, and increasingly frustrated by her strained relationship with her successful but emotionally closed-off father, Yvonne meets a street musician and fellow violinist who understands her struggle. He's mysterious, charming, and different from Warren, the familiar and reliable boy who has her heart. But when Yvonne becomes unexpectedly pregnant, she has to make the most difficult decision yet about her future.
Another one that I got an ARC of! I'm working on my review and it'll be up later this week! I can't wait to read more of Brandy Colbert's work!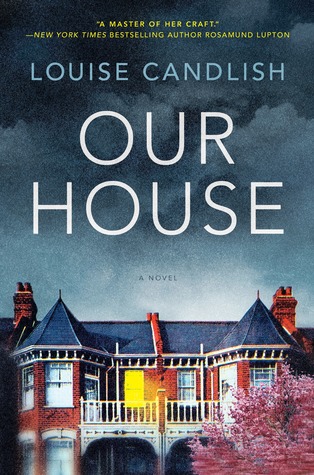 Our House by Louise Candlish

Links: Goodreads | Amazon* | Book Depository*
Synopsis: On a bright January morning in the London suburbs, a family moves into the house they've just bought in Trinity Avenue.
Nothing strange about that. Except it is your house. And you didn't sell it.
When Fiona Lawson comes home to find strangers moving into her house, she's sure there's been a mistake. She and her estranged husband, Bram, have a modern co-parenting arrangement: bird's nest custody, where each parent spends a few nights a week with their two sons at the prized family home to maintain stability for their children. But the system built to protect their family ends up putting them in terrible jeopardy. In a domino effect of crimes and misdemeanors, the nest comes tumbling down.
Now Bram has disappeared and so have Fiona's children. As events spiral well beyond her control, Fiona will discover just how many lies her husband was weaving and how little they truly knew each other. But Bram's not the only one with things to hide, and some secrets are best kept to oneself, safe as houses.
Another that I've read! I've been on a bit of a reading spree lately.. 😉
Rust and Stardust by T. Greenwood

Links: Goodreads | Amazon* | Book Depository*
Synopsis: Camden, NJ, 1948.
When 11 year-old Sally Horner steals a notebook from the local Woolworth's, she has no way of knowing that 52 year-old Frank LaSalle, fresh out of prison, is watching her, preparing to make his move. Accosting her outside the store, Frank convinces Sally that he's an FBI agent who can have her arrested in a minute—unless she does as he says.
This chilling novel traces the next two harrowing years as Frank mentally and physically assaults Sally while the two of them travel westward from Camden to San Jose, forever altering not only her life, but the lives of her family, friends, and those she meets along the way.
I really enjoyed this one as well. You can find my full review here.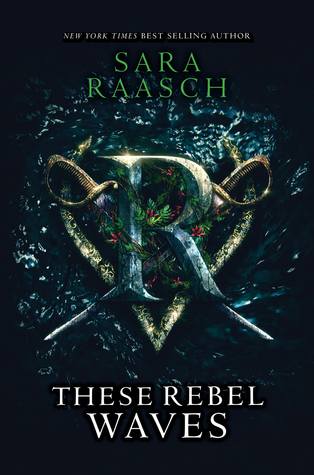 These Rebel Waves by Sara Raasch

Links: Goodreads | Amazon* | Book Depository*
Synopsis: Adeluna is a soldier. Five years ago, she helped the magic-rich island of Grace Loray overthrow its oppressor, Argrid, a country ruled by religion. But adjusting to postwar life has not been easy. When an Argridian delegate vanishes during peace talks with Grace Loray's new Council, Argrid demands brutal justice—but Lu suspects something more dangerous is at work.
Devereux is a pirate. As one of the outlaws called stream raiders who run rampant on Grace Loray, he pirates the island's magic plants and sells them on the black market. But after Argrid accuses raiders of the diplomat's abduction, Vex becomes a target. An expert navigator, he agrees to help Lu find the Argridian—but the truth they uncover could be deadlier than any war.
Benat is a heretic. The crown prince of Argrid, he harbors a secret obsession with Grace Loray's forbidden magic. When Ben's father, the king, gives him the shocking task of reversing Argrid's fear of magic, Ben has to decide if one prince can change a devout country—or if he's building his own pyre.
As conspiracies arise, Lu, Vex, and Ben will have to decide who they really are . . . and what they are willing to become for peace.
I'm dying to read this one! I actually just got my copy in the mail today and as soon as I catch up on some of my reviews I'm picking it up!
That's all for me today. Which books are you most excited about?
-Elizabeth
Bookish Connoisseur
Connect with me:
Instagram | Goodreads | Twitter
Please note: All links marked with (*) are affiliate links. Meaning, if you click and make a purchase I will get a small percentage of the purchase price from the retailer. Purchases like these help support my blog!