January FLEW by. It honestly feels like one big blur. But I still managed to get some reading in. I read 7 books total, but did not manage to post as many reviews as I would have liked. I'm working on it.
Books Read: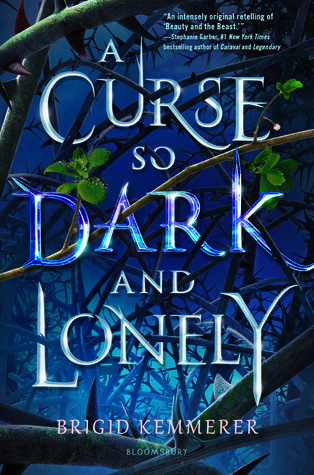 It was quite the diverse month, as far as genre goes. There was a little bit of everything in my reading this month. If I had to pick a favorite, I would say A Curse So Dark and Lonely. It was SO GOOD. But I also adored Dragon Pearl and Unmarriageable. Forget it, don't ask me to choose a favorite, they were all fantastic.
Reviews Posted:
Other Posts this month:
If you're a podcast listener, the bookish podcast I co-host, Our Life In Books, released 3 new episodes this month and we've completed the first month of our reading challenge. And finally, we have a poll up to vote for our first Book Club pick!
In other January news, I've started drinking Adagio's Ceylon Sonata tea and I'm in LOVE. So I just ordered a larger bag. I've also found a deep love for erasable pens, and enamel pins. It's the little things in life. 🙂
February TBR:
That's a tall order for the shortest month of the year. But I'm hoping I can show this TBR who's boss! 🙂
How was your January? Do you have any big plans for the month of February? Let me know in the comments!
-Elizabeth
Bookish Connoisseur
Connect with me:
Instagram | Goodreads | Twitter | Podcast
Please note: All links marked with (*) are affiliate links. Meaning, if you click and make a purchase I will get a small percentage of the purchase price from the retailer. Purchases like these help support my blog!