It's a new week, and that means new books! And all of these books have a special book birthday because they share the day with my oldest son who turns 9 today! So a very special happy book birthday to each of these lovely books.
Which ones are you planning on reading?
---
The Mother-In-Law by Sally Hepworth
Links: Goodreads | Amazon* | Book Depository*
Synopsis: Someone once told me that you have two families in your life – the one you are born into and the one you choose. Yes, you may get to choose your partner, but you don't choose your mother-in-law. The cackling mercenaries of fate determine it all.
From the moment Lucy met Diana, she was kept at arm's length. Diana is exquisitely polite, but Lucy knows, even after marrying Oliver, that they'll never have the closeness she'd been hoping for.
But who could fault Diana? She was a pillar of the community, an advocate for social justice, the matriarch of a loving family. Lucy had wanted so much to please her new mother-in-law.
That was ten years ago. Now, Diana has been found dead, leaving a suicide note. But the autopsy reveals evidence of suffocation. And everyone in the family is hiding something…

I Know Who You Are by Alice Feeney
Links: Goodreads | Amazon* | Book Depository*
Synopsis: l Know Who You Are is the brilliant tale of two stories. One is about Aimee Sinclair—well-known actress on the verge of being full-on famous. If you saw her, you'd think you knew her. One day towards the near-end of her shoot on her latest film, Aimee comes home from filming to find her husband's cell phone and wallet on the dining room table. He never goes anywhere without them. But he's nowhere to be found. She's not too concerned—they had a huge fight the night before. They both said things they didn't mean. He might have done things he didn't mean, things she can't forget. Even though she has a history of supposedly forgetting. After all, she's a very good actress.
The next morning she goes for her morning run and then goes to her favorite coffee shop. But her card is denied. When she calls the bank they say her account has been emptied of $10,000. She immediately suspects her husband. But they say no, it was Aimee herself who closed out the account. And thus begins a bizarre rabbit hole into which Aimee finds herself falling where nothing is at it seems.
Alternating with Aimee's story is that of a little girl who wandered away from home. We always tell our kids not to talk to strangers or bad things will happen. Well, bad things happen.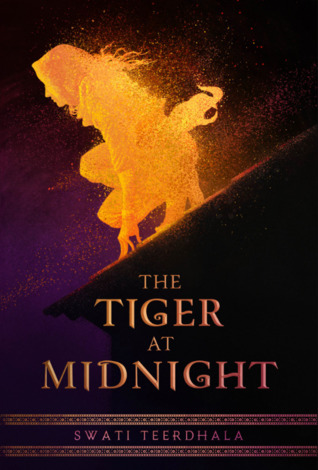 The Tiger at Midnight by Swati Teerdhala
Links: Goodreads | Amazon* | Book Depository*
Synopsis: Esha is a legend, but no one knows. It's only in the shadows that she moonlights as the Viper, the rebels' highly skilled assassin. She's devoted her life to avenging what she lost in the royal coup, and now she's been tasked with her most important mission to date: taking down the ruthless General Hotha.
Kunal has been a soldier since childhood, training morning and night to uphold the power of King Vardaan. His uncle, the general, has ensured that Kunal never strays from the path—even as a part of Kunal longs to join the outside world, which has been growing only more volatile.
Then Esha's and Kunal's paths cross—and an unimaginable chain of events unfolds. Both the Viper and the soldier think they're calling the shots, but they're not the only players moving the pieces. As the bonds that hold their land in order break down and the sins of the past meet the promise of a new future, both rebel and soldier must make unforgivable choices.
Inspired by ancient Indian history and Hindu mythology.
All We Ever Wanted by Emily Giffin (Paperback Release)
Links: Goodreads | Amazon* | Book Depository*
Synopsis: Nina Browning is living the good life after marrying into Nashville's elite. More recently, her husband made a fortune selling his tech business, and their adored son has been accepted to Princeton.
Yet sometimes the middle-class small-town girl in Nina wonders if she's strayed from the person she once was.
Tom Volpe is a single dad working multiple jobs while struggling to raise his headstrong daughter, Lyla. His road has been lonely, long, and hard, but he finally starts to relax after Lyla earns a scholarship to Windsor Academy, Nashville's most prestigious private school.
Amid so much wealth and privilege, Lyla doesn't always fit in–and her overprotective father doesn't help–but in most ways, she's a typical teenaged girl, happy and thriving.
Then, one photograph, snapped in a drunken moment at a party, changes everything. As the image spreads like wildfire, the Windsor community is instantly polarized, buzzing with controversy and assigning blame.
At the heart of the lies and scandal, Tom, Nina, and Lyla are forced together–all questioning their closest relationships, asking themselves who they really are, and searching for the courage to live a life of true meaning.
Transcription by Kate Atkinson (Paperback Release)
Links: Goodreads | Amazon* | Book Depository*
Synopsis: In 1940, eighteen-year old Juliet Armstrong is reluctantly recruited into the world of espionage. Sent to an obscure department of MI5 tasked with monitoring the comings and goings of British Fascist sympathizers, she discovers the work to be by turns both tedious and terrifying. But after the war has ended, she presumes the events of those years have been relegated to the past forever.
Ten years later, now a radio producer at the BBC, Juliet is unexpectedly confronted by figures from her past. A different war is being fought now, on a different battleground, but Juliet finds herself once more under threat. A bill of reckoning is due, and she finally begins to realize that there is no action without consequence.
Transcription is a work of rare depth and texture, a bravura modern novel of extraordinary power, wit and empathy. It is a triumphant work of fiction from one of the best writers of our time.
The Missing Years by Lexie Elliott
Links: Goodreads | Amazon* | Book Depository*
Synopsis: An eerie, old Scottish manor in the middle of nowhere that's now hers.
Ailsa Calder has inherited half of a house. The other half belongs to a man who disappeared without a trace twenty-seven years ago—her father.
Leaving London behind to settle the inheritance from her mother's estate, Ailsa returns to her childhood home, nestled amongst the craggy peaks of the Scottish Highlands, joined by the half-sister who's almost a stranger to her.
Ailsa can't escape the claustrophobic feeling that the house itself is watching her—as if her past hungers to consume her. She also can't ignore how the neighbourhood animals refuse to set one foot within the gates of the garden.
When the first nighttime intruder shows up, Ailsa fears that the manor's careless rugged beauty could cost her everything.
The Poppy War by R. F. Kuang (Paperback Release)
Links: Goodreads | Amazon* | Book Depository*
Synopsis: A brilliantly imaginative talent makes her exciting debut with this epic historical military fantasy, inspired by the bloody history of China's twentieth century and filled with treachery and magic, in the tradition of Ken Liu's Grace of Kings and N.K. Jemisin's Inheritance Trilogy.
When Rin aced the Keju—the Empire-wide test to find the most talented youth to learn at the Academies—it was a shock to everyone: to the test officials, who couldn't believe a war orphan from Rooster Province could pass without cheating; to Rin's guardians, who believed they'd finally be able to marry her off and further their criminal enterprise; and to Rin herself, who realized she was finally free of the servitude and despair that had made up her daily existence. That she got into Sinegard—the most elite military school in Nikan—was even more surprising.
But surprises aren't always good.
Because being a dark-skinned peasant girl from the south is not an easy thing at Sinegard. Targeted from the outset by rival classmates for her color, poverty, and gender, Rin discovers she possesses a lethal, unearthly power—an aptitude for the nearly-mythical art of shamanism. Exploring the depths of her gift with the help of a seemingly insane teacher and psychoactive substances, Rin learns that gods long thought dead are very much alive—and that mastering control over those powers could mean more than just surviving school.
For while the Nikara Empire is at peace, the Federation of Mugen still lurks across a narrow sea. The militarily advanced Federation occupied Nikan for decades after the First Poppy War, and only barely lost the continent in the Second. And while most of the people are complacent to go about their lives, a few are aware that a Third Poppy War is just a spark away . . .
Rin's shamanic powers may be the only way to save her people. But as she finds out more about the god that has chosen her, the vengeful Phoenix, she fears that winning the war may cost her humanity . . . and that it may already be too late.
Stone Mothers by Erin Kelly
Links: Goodreads | Amazon* | Book Depository*
Synopsis: You can't keep the secret.
You can't tell the truth.
You can't escape the past…
Marianne was seventeen when she fled her home in Nusstead – leaving behind her family, her boyfriend, Jesse, and the body they buried. Now, thirty years later, forced to return to in order to help care for her sick mother, she can feel the past closing around her. And Jesse, who never forgave her for leaving in the first place, is finally threatening to expose the truth.
Marianne will do anything to protect the life she's built, the husband and daughter who must never know what happened all those years ago. Even if it means turning to her worst enemy for help… But Marianne may not know the whole story – and she isn't the only one with secrets they'd kill to keep.
The Summer Cottage by Viola Shipman
Links: Goodreads | Amazon* | Book Depository*
Synopsis: Adie Lou Kruger's ex never understood her affection for what her parents called their Creaky Cottage, the charming, ramshackle summer home—complete with its own set of rules for relaxing—that she's inherited on Lake Michigan. But despite the fact she's facing a broken marriage and empty nest, and middle age is looming in the distance, memories of happy childhoods on the beach give her reason for hope. She's determined not to let her husband's affair with a grad student reduce her to a cliché, or to waste one more minute in a career she doesn't love, so it becomes clear what Adie Lou must do: rebuild her life and restore her cottage shingle by shingle, on her terms.
But converting the beloved, weather-beaten structure into a bed-and-breakfast isn't quite the efficient home-reno experience she's seen on TV. Pushback from Saugatuck's contentious preservation society, costly surprises and demanding guests were not part of the plan. But as the cottage comes back to life, Adie Lou does, too, finding support in unexpected places and a new love story on the horizon. One cottage rule at a time, Adie Lou reclaims her own strength, history and joy by rediscovering the magic in every sunset and sandcastle.
The Valedictorian of Being Dead: The True Story of Dying Ten Times to Live by Heather B. Armstrong
Links: Goodreads | Amazon* | Book Depository*
Synopsis: For years, Heather B. Armstrong has alluded to her struggle with depression on her website, dooce. It's scattered throughout her archive, where it weaves its way through posts about pop culture, music, and motherhood. But in 2016, Heather found herself in the depths of a depression she just couldn't shake, an episode darker and longer than anything she had previously experienced. She had never felt so discouraged by the thought of waking up in the morning, and it threatened to destroy her life. So, for the sake of herself and her family, Heather decided to risk it all by participating in an experimental clinical trial involving a chemically induced coma approximating brain death.
Now, for the first time, Heather recalls the torturous eighteen months of suicidal depression she endured and the month-long experimental study in which doctors used propofol anesthesia to quiet all brain activity for a full fifteen minutes before bringing her back from a flatline. Ten times. The experience wasn't easy. Not for Heather or her family. But a switch was flipped, and Heather hasn't experienced a single moment of suicidal depression since.
Disarmingly honest, self-deprecating, and scientifically fascinating, The Valedictorian of Being Dead brings to light a groundbreaking new treatment for depression.
The Moment of Lift: How Empowering Women Changes the World by Melinda Gates
Links: Goodreads | Amazon* | Book Depository*
Synopsis: For the last twenty years, Melinda Gates has been on a mission. Her goal, as co-chair of the Bill & Melinda Gates Foundation, has been to find solutions for people with the most urgent needs, wherever they live. Throughout this journey, one thing has become increasingly clear to her: If you want to lift a society up, invest in women.
In this candid and inspiring book, Gates traces her awakening to the link between women's empowerment and the health of societies. She shows some of the tremendous opportunities that exist right now to "turbo-charge" change. And she provides simple and effective ways each one of us can make a difference.
Convinced that all women should be free to decide whether and when to have children, Gates took her first step onto the global stage to make a stand for family planning. That step launched her into further efforts: to ensure women everywhere have access to every kind of job; to encourage men around the globe to share equally in the burdens of household work; to advocate for paid family leave for everyone; to eliminate gender bias in all its forms.
Throughout, Gates introduces us to her heroes in the movement towards equality, offers startling data, shares moving conversations she's had with women from all over the world—and shows how we can all get involved.
A personal statement of passionate conviction, this book tells of Gates' journey from a partner working behind the scenes to one of the world's foremost advocates for women, driven by the belief that no one should be excluded, all lives have equal value, and gender equity is the lever that lifts everything.
D-Day Girls: The Spies Who Armed the Resistance, Sabotaged the Nazis, and Helped Win World War II by Sarah Rose
Links: Goodreads | Amazon* | Book Depository*
Synopsis: The dramatic, untold true story of the extraordinary women recruited by Britain's elite spy agency to sabotage the Nazis and pave the way for Allied victory in World War II
In 1942, the Allies were losing, Germany seemed unstoppable, and every able man in England was fighting. Churchill believed Britain was locked in an existential battle and created a secret agency, the Special Operations Executive (SOE), whose spies were trained in everything from demolition to sharp-shooting. Their job, he declared, was "to set Europe ablaze!" But with most men on the frontlines, the SOE did something unprecedented: it recruited women. Thirty-nine women answered the call, leaving their lives and families to become saboteurs in France. Half were caught, and a third did not make it home alive.
In D-Day Girls, Sarah Rose draws on recently declassified files, diaries, and oral histories to tell the story of three of these women. There's Odette Sansom, a young mother who feels suffocated by domestic life and sees the war as her ticket out; Lise de Baissac, an unflappable aristocrat with the mind of a natural leader; and Andrée Borrel, the streetwise organizer of the Paris Resistance. Together, they derailed trains, blew up weapons caches, destroyed power and phone lines, and gathered crucial intelligence—laying the groundwork for the D-Day invasion that proved to be the turning point in the war. Stylishly written and rigorously researched, this is an inspiring story for our own moment of resistance, in which women continue to play a vital role.
If I'm Being Honest by Emily Wibberley & Austin Siegemund-Broka
Links: Goodreads | Amazon* | Book Depository*
Synopsis: High school senior Cameron Bright's reputation can be summed up in one word: bitch. It's no surprise she's queen bee at her private L.A. high school—she's beautiful, talented, and notorious for her cutting and brutal honesty. So when she puts her foot in her mouth in front of her crush, Andrew, she fears she may have lost him for good.
In an attempt to win him over, Cameron resolves to "tame" herself, much like Katherine in Shakespeare's The Taming of the Shrew. First, she'll have to make amends with those she's wronged, which leads her to Brendan, the guy she labelled with an unfortunate nickname back in the sixth grade. At first, Brendan isn't all that receptive to Cameron's ploy. But slowly, he warms up to her when they connect over the computer game he's developing. Now if only Andrew would notice…
But the closer Cameron gets to Brendan, the more she sees he appreciates her personality—honesty and all—and wonders if she's compromising who she is for the guy she doesn't even want.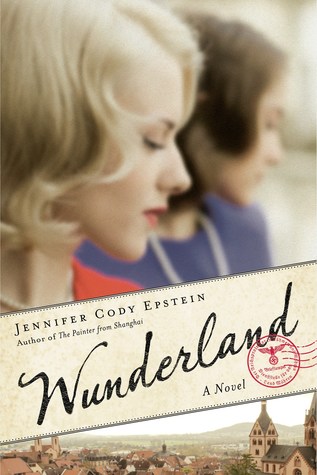 Wunderland by Jennifer Cody Epstein
Links: Goodreads | Amazon* | Book Depository*
Synopsis:
An intimate portrait of a friendship severed by history, and a sweeping saga of wartime, motherhood, and legacy by an award-winning novelist
East Village, 1989
Things had never been easy between Ava Fisher and her estranged mother Ilse. Too many questions hovered between them: Who was Ava's father? Where had Ilse been during the war? Why had she left her only child in a German orphanage during the war's final months? But now Ilse's ashes have arrived from Germany, and with them, a trove of unsent letters addressed to someone else unknown to Ava: Renate Bauer, a childhood friend. As her mother's letters unfurl a dark past, Ava spirals deep into the shocking history of a woman she never truly knew.
Berlin, 1933
As the Nazi party tightens its grip on the city, Ilse and Renate find their friendship under siege–and Ilse's increasing involvement in the Hitler Youth movement leaves them on opposing sides of the gathering storm. Then the Nuremburg Laws force Renate to confront a long-buried past, and a catastrophic betrayal is set in motion…
An unflinching exploration of Nazi Germany and its legacy, Wunderland is a at once a powerful portrait of an unspeakable crime history and a page-turning contemplation of womanhood, wartime, and just how far we might go in order to belong.
A Boy and His Dog at the End of the World by C.A. Fletcher
Links: Goodreads | Amazon* | Book Depository*
Synopsis: When a beloved family dog is stolen, her owner sets out on a life-changing journey through the ruins of our world to bring her back in this fiercely compelling tale of survival, courage, and hope. Perfect for readers of Station Eleven and The Girl With All the Gifts.
My name's Griz. My childhood wasn't like yours. I've never had friends, and in my whole life I've not met enough people to play a game of football.
My parents told me how crowded the world used to be, but we were never lonely on our remote island. We had each other, and our dogs.
Then the thief came.
There may be no law left except what you make of it. But if you steal my dog, you can at least expect me to come after you.
Because if we aren't loyal to the things we love, what's the point?
Storm of Locusts (The Sixth World, #2) by Rebecca Roanhorse
Links: Goodreads | Amazon* | Book Depository*
Synopsis: It's been four weeks since the bloody showdown at Black Mesa, and Maggie Hoskie, Diné monster hunter, is trying to make the best of things. Only her latest bounty hunt has gone sideways, she's lost her only friend, Kai Arviso, and she's somehow found herself responsible for a girl with a strange clan power.
Then the Goodacre twins show up at Maggie's door with the news that Kai and the youngest Goodacre, Caleb, have fallen in with a mysterious cult, led by a figure out of Navajo legend called the White Locust. The Goodacres are convinced that Kai's a true believer, but Maggie suspects there's more to Kai's new faith than meets the eye. She vows to track down the White Locust, then rescue Kai and make things right between them.
Her search leads her beyond the Walls of Dinétah and straight into the horrors of the Big Water world outside. With the aid of a motley collection of allies, Maggie must battle body harvesters, newborn casino gods and, ultimately, the White Locust himself. But the cult leader is nothing like she suspected, and Kai might not need rescuing after all. When the full scope of the White Locust's plans are revealed, Maggie's burgeoning trust in her friends, and herself, will be pushed to the breaking point, and not everyone will survive.
How (Not) to Ask a Boy to Prom by S.J. Goslee
Links: Goodreads | Amazon* | Book Depository*
Synopsis: Nolan Grant is sixteen, gay, and (definitely) still a virgin. He's never had a boyfriend, or even been kissed. It's not like Penn Valley is brimming with prospects. And when his big sister stages an elaborate "prom-posal" so Nolan can ask out his not-so-secret crush, Nolan freezes. He's saved from further embarrassment by bad boy Bern, who, for his own reasons, offers to fake-date Nolan.
Nolan thinks it's the perfect way to get Daphne off his back and spend the rest of the year drawing narwhals, tending to plants, and avoiding whatever died under his bed a few weeks ago. What he doesn't think about is Bern's ex-girlfriend, who seriously wants to kill him.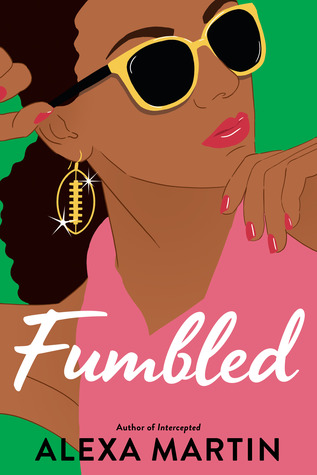 Fumbled (Playbook #2) by Alexa Martin
Links: Goodreads | Amazon* | Book Depository*
Synopsis: Single-mother Poppy Patterson moved across the country when she was sixteen and pregnant to find a new normal. After years of hard work, she's built a life she loves. It may include a job at a nightclub, weekend soccer games, and more stretch marks than she anticipated, but it's all hers, and nobody can take that away. Well, except for one person.
TK Moore, the starting wide receiver for the Denver Mustangs, dreamt his entire life about being in the NFL. His world is football, parties, and women. Maybe at one point he thought his future would play out with his high school sweetheart by his side, but Poppy is long gone and he's moved on.
When Poppy and TK cross paths in the most unlikely of places, emotions they've suppressed for years come rushing back. But with all the secrets they never told each other lying between them, they'll need more than a dating playbook to help them navigate their relationship.
Machines Like Me By Ian McEwan
Links: Goodreads | Amazon* | Book Depository*
Synopsis: Machines Like Me occurs in an alternative 1980s London. Britain has lost the Falklands War, Margaret Thatcher battles Tony Benn for power, and Alan Turing achieves a breakthrough in artificial intelligence. In a world not quite like this one, two lovers will be tested beyond their understanding.
Charlie, drifting through life and dodging full-time employment, is in love with Miranda, a bright student who lives with a terrible secret. When Charlie comes into money, he buys Adam, one of the first batch of synthetic humans. With Miranda's assistance, he co-designs Adam's personality. This near-perfect human is beautiful, strong, and clever–a love triangle soon forms. These three beings will confront a profound moral dilemma.
Ian McEwan's subversive and entertaining new novel poses fundamental questions: What makes us human? Our outward deeds or our inner lives? Could a machine understand the human heart? This provocative and thrilling tale warns against the power to invent things beyond our control.
Emily Eternal by M.G. Wheaton
Links: Goodreads | Amazon* | Book Depository*
Synopsis: Meet Emily, "the best AI character since HAL 9000″ (Blake Crouch). She can solve advanced mathematical problems, unlock the mind's deepest secrets, but unfortunately, even she can't restart the sun.
Emily is an artificial consciousness, designed in a lab to help humans process trauma, which is particularly helpful when the sun begins to die 5 billion years before scientists agreed it was supposed to.
Her beloved human race is screwed, and so is Emily. That is, until she finds a potential answer buried deep in the human genome that may save them all. But not everyone is convinced Emily has the best solution–or the best intentions. Before her theory can be tested, the lab is brutally attacked, and Emily's servers are taken hostage.
Narrowly escaping, Emily is forced to go on the run with two human companions–college student Jason and small-town Sheriff, Mayra. As the sun's death draws near, Emily and her friends must race against time to save humanity. Soon it becomes clear not just the species is at stake, but also that which makes us most human.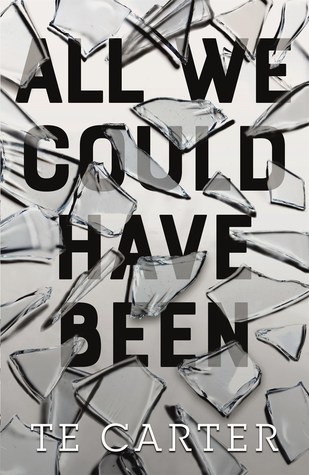 All We Could Have Been by T.E. Carter
Links: Goodreads | Amazon* | Book Depository*
Synopsis: Five years ago, Lexie walked home from school after her older brother failed to pick her up. When she entered her house, her brother sat calmly, waiting for the police to come arrest him for the heinous crime he had just committed.
Treated like a criminal herself, Lexie now moves from school to school hiding who she is—who she's related to. She struggles with loving her brother, the PTSD she now suffers from, and wanting to just live a normal life. But how can she be normal when she can't even figure out how to just live?
This is a powerful look at the assumptions we make about people. Lexie's emotional journey to separate her brother's horrific act from herself is stunning and heartbreaking. This is Lexie's story and journey—not her brother's—and it will stay with you long after you turn the last page.
The Color of My Words by Lynn Joseph (Paperback Release)
Links: Goodreads | Amazon* | Book Depository*
Synopsis: This powerful and resonant Américas Award-winning novel tells the story of a young girl's struggle to find her place in the world and to become a writer in a country where words are feared.
Seamlessly interweaving both poetry and prose, Lynn Joseph's acclaimed debut is a lush and lyrical journey into a landscape and culture of the Dominican Republic.
The Color of My Words explores the pain and poetry of discovering what it means to be part of a family, what it takes to find your voice and the means for it to be heard, and how it feels to write it all down.
Swimming for Sunlight by Allie Larkin
Links: Goodreads | Amazon* | Book Depository*
Synopsis: When recently divorced Katie Ellis and her rescue dog Bark move back in with Katie's grandmother in Florida, she becomes swept up in a reunion of her grandmother's troupe of underwater performers—finding hope and renewal in unexpected places, in this sweet novel perfect for fans of Kristan Higgins and Claire Cook.
Aspiring costume designer Katie gave up everything in her divorce to gain custody of her fearful, faithful rescue dog, Barkimedes. While she figures out what to do next, she heads back to Florida to live with her grandmother, Nan.
But Katie quickly learns there's a lot she doesn't know about Nan—like the fact that in her youth Nan was a mermaid performer in a roadside attraction show, swimming and dancing underwater with a close-knit cast of talented women. Although most of the mermaids have since lost touch, Katie helps Nan search for her old friends on Facebook, sparking hopes for a reunion show. Katie is up for making some fabulous costumes, but first, she has to contend with her crippling fear of water.
As Katie's college love Luca, a documentary filmmaker, enters the fray, Katie struggles to balance her hopes with her anxiety, and begins to realize just how much Bark's fears are connected to her own, in this thoughtful, charming novel about hope after loss and friendships that span generations.
Never Sit If You Can Dance: Lessons from My Mother by Jo Giese
Links: Goodreads | Amazon* | Book Depository*
Synopsis: Jo's mother, Babe, liked to drink, dance, and stay up very late. When the husband she adored went on sales calls, she waited for him in the parking lot, embroidering pillowcases. Jo grew up thinking that the last thing she wanted was to be like her mother. Then it dawned on her that her own happiness was derived in large part from lessons Babe had taught her. Her mother might have had tomato aspic and stewed rhubarb in her fridge, while Jo had organic kale and almond milk in hers, but in more important ways they were much closer in spirit than Jo had once thought.
At a turbulent time in America, Never Sit If You Can Dance offers uplifting lessons in old-fashioned civility that will ring true with mothers, daughters, and their families. Told with lighthearted good humor, it's a charming tale of the way things used to be—and probably still should be.
Connect with me:
Instagram | Goodreads | Twitter | Podcast
Please note: All links marked with (*) are affiliate links. Meaning, if you click and make a purchase I will get a small percentage of the purchase price from the retailer. Purchases like these help support my blog!