Hello again! This is part 2 of the new releases posts for this week! If you didn't see the previous one, go back and check it out. It's got all of the week's new YA and middle grade books and below you will find the week's new "adult" books. Let me know what you think of this new layout for the weekly new releases post! And as always, I'd love to hear which books you'll be picking up!
---
The Bride Test (The Kiss Quotient #2) by Helen Hoang
Links: Goodreads | Amazon* | Book Depository*
Synopsis: Khai Diep has no feelings. Well, he feels irritation when people move his things or contentment when ledgers balance down to the penny, but not big, important emotions—like grief. And love. He thinks he's defective. His family knows better—that his autism means he just processes emotions differently. When he steadfastly avoids relationships, his mother takes matters into her own hands and returns to Vietnam to find him the perfect bride.
As a mixed-race girl living in the slums of Ho Chi Minh City, Esme Tran has always felt out of place. When the opportunity arises to come to America and meet a potential husband, she can't turn it down, thinking this could be the break her family needs. Seducing Khai, however, doesn't go as planned. Esme's lessons in love seem to be working…but only on herself. She's hopelessly smitten with a man who's convinced he can never return her affection.
With Esme's time in the United States dwindling, Khai is forced to understand he's been wrong all along. And there's more than one way to love.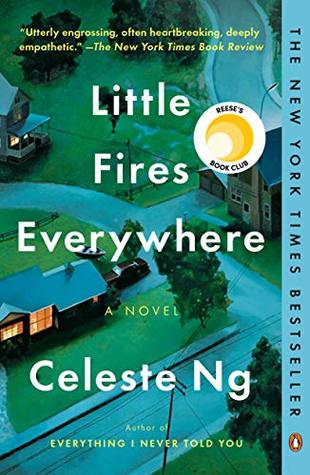 Little Fires Everywhere (Paperback release) by Celeste Ng
Links: Goodreads | Amazon* | Book Depository*
Synopsis: In Shaker Heights, a placid, progressive suburb of Cleveland, everything is meticulously planned – from the layout of the winding roads, to the colours of the houses, to the successful lives its residents will go on to lead. And no one embodies this spirit more than Elena Richardson, whose guiding principle is playing by the rules.
Enter Mia Warren – an enigmatic artist and single mother – who arrives in this idyllic bubble with her teenage daughter Pearl, and rents a house from the Richardsons. Soon Mia and Pearl become more than just tenants: all four Richardson children are drawn to the alluring mother-daughter pair. But Mia carries with her a mysterious past, and a disregard for the rules that threatens to upend this carefully ordered community.
When the Richardsons' friends attempt to adopt a Chinese-American baby, a custody battle erupts that dramatically divides the town and puts Mia and Mrs. Richardson on opposing sides. Suspicious of Mia and her motives, Mrs. Richardson becomes determined to uncover the secrets in Mia's past. But her obsession will come at unexpected and devastating costs to her own family – and Mia's.
Little Fires Everywhere explores the weight of long-held secrets and the ferocious pull of motherhood-and the danger of believing that planning and following the rules can avert disaster, or heartbreak.
Storm Cursed (Mercy Thompson #11) by Patricia Briggs
Links: Goodreads | Amazon* | Book Depository*
Synopsis: My name is Mercedes Athena Thompson Hauptman, and I am a car mechanic.
And a coyote shapeshifter.
And the mate of the Alpha of the Columbia Basin werewolf pack.
Even so, none of that would have gotten me into trouble if, a few months ago, I hadn't stood upon a bridge and taken responsibility for the safety of the citizens who lived in our territory. It seemed like the thing to do at the time. It should have only involved hunting down killer goblins, zombie goats, and an occasional troll. Instead, our home was viewed as neutral ground, a place where humans would feel safe to come and treat with the fae.
The reality is that nothing and no one is safe. As generals and politicians face off with the Gray Lords of the fae, a storm is coming and her name is Death.
But we are pack, and we have given our word.
We will die to keep it.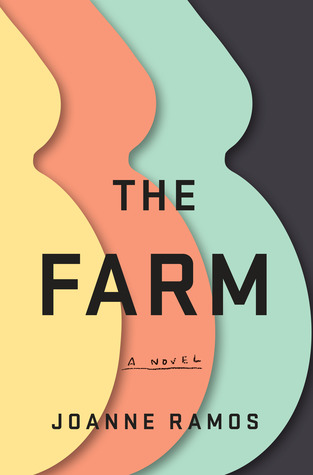 The Farm by Joanne Ramos
Links: Goodreads | Amazon* | Book Depository*
Synopsis: Nestled in the Hudson Valley is a sumptuous retreat boasting every amenity: organic meals, private fitness trainers, daily massages—and all of it for free. In fact, you get paid big money—more than you've ever dreamed of—to spend a few seasons in this luxurious locale. The catch? For nine months, you belong to the Farm. You cannot leave the grounds; your every move is monitored. Your former life will seem a world away as you dedicate yourself to the all-consuming task of producing the perfect baby for your überwealthy clients.
Jane, an immigrant from the Philippines and a struggling single mother, is thrilled to make it through the highly competitive Host selection process at the Farm. But now pregnant, fragile, consumed with worry for her own young daughter's well-being, Jane grows desperate to reconnect with her life outside. Yet she cannot leave the Farm or she will lose the life-changing fee she'll receive on delivery—or worse.
Heartbreaking, suspenseful, provocative, The Farm pushes our thinking on motherhood, money, and merit to the extremes, and raises crucial questions about the trade-offs women will make to fortify their futures and the futures of those they love.
Middlegame by Seanan McGuire
Links: Goodreads | Amazon* | Book Depository*
Synopsis: Meet Roger. Skilled with words, languages come easily to him. He instinctively understands how the world works through the power of story.
Meet Dodger, his twin. Numbers are her world, her obsession, her everything. All she understands, she does so through the power of math.
Roger and Dodger aren't exactly human, though they don't realise it. They aren't exactly gods, either. Not entirely. Not yet.
Meet Reed, skilled in the alchemical arts like his progenitor before him. Reed created Dodger and her brother. He's not their father. Not quite. But he has a plan: to raise the twins to the highest power, to ascend with them and claim their authority as his own.
Godhood is attainable. Pray it isn't attained.
Sunset Beach by Mary Kay Andrews
Links: Goodreads | Amazon* | Book Depository*
Synopsis: Drue Campbell's life is adrift. Out of a job and down on her luck, life doesn't seem to be getting any better when her estranged father, Brice Campbell, a flamboyant personal injury attorney, shows up at her mother's funeral after a twenty-year absence. Worse, he's remarried – to Drue's eighth grade frenemy, Wendy, now his office manager. And they're offering her a job.
It seems like the job from hell, but the offer is sweetened by the news of her inheritance – her grandparents' beach bungalow in the sleepy town of Sunset Beach, a charming but storm-damaged eyesore now surrounded by waterfront McMansions.
With no other prospects, Drue begrudgingly joins the firm, spending her days screening out the grifters whose phone calls flood the law office. Working with Wendy is no picnic either. But when a suspicious death at an exclusive beach resort nearby exposes possible corruption at her father's firm, she goes from unwilling cubicle rat to unwitting investigator, and is drawn into a case that may – or may not – involve her father. With an office romance building, a decades-old missing persons case re-opened, and a cottage in rehab, one thing is for sure at Sunset Beach: there's a storm on the horizon.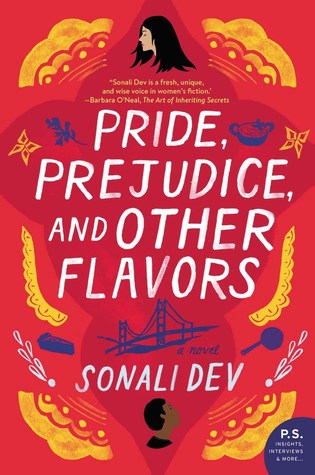 Pride, Prejudice, and Other Flavors by Sonali Dev
Links: Goodreads | Amazon* | Book Depository*
Synopsis: It is a truth universally acknowledged that only in an overachieving Indian American family can a genius daughter be considered a black sheep.
Dr. Trisha Raje is San Francisco's most acclaimed neurosurgeon. But that's not enough for the Rajes, her influential immigrant family who's achieved power by making its own non-negotiable rules:
·       Never trust an outsider
·       Never do anything to jeopardize your brother's political aspirations
·       And never, ever, defy your family
Trisha is guilty of breaking all three rules. But now she has a chance to redeem herself. So long as she doesn't repeat old mistakes.
Up-and-coming chef DJ Caine has known people like Trisha before, people who judge him by his rough beginnings and place pedigree above character. He needs the lucrative job the Rajes offer, but he values his pride too much to indulge Trisha's arrogance. And then he discovers that she's the only surgeon who can save his sister's life.
As the two clash, their assumptions crumble like the spun sugar on one of DJ's stunning desserts. But before a future can be savored there's a past to be reckoned with…
A family trying to build home in a new land.
A man who has never felt at home anywhere.
And a choice to be made between the two.
Light From Other Stars by Erika Swyler
Links: Goodreads | Amazon* | Book Depository*
Synopsis: Eleven-year-old Nedda Papas is obsessed with becoming an astronaut. In 1986 in Easter, a small Florida Space Coast town, her dreams seem almost within reach—if she can just grow up fast enough. Theo, the scientist father she idolizes, is consumed by his own obsessions. Laid off from his job at NASA and still reeling from the loss of Nedda's newborn brother several years before, Theo turns to the dangerous dream of extending his living daughter's childhood just a little longer. The result is an invention that alters the fabric of time.
Amidst the chaos that erupts, Nedda must confront her father and his secrets, the ramifications of which will irrevocably change her life, her community, and the entire world. But she finds an unexpected ally in Betheen, the mother she's never quite understood, who surprises Nedda by seeing her more clearly than anyone else.
Decades later, Nedda has achieved her long-held dream, and as she floats in antigravity, far from earth, she and her crewmates face a serious crisis. Nedda may hold the key to the solution, if she can come to terms with her past and the future that awaits her.
Light from Other Stars is about fathers and daughters, women and the forces that hold them back, and the cost of meaningful work. It questions how our lives have changed, what progress looks like, and what it really means to sacrifice for the greater good.
The Mars Room (Paperback release) by Rachel Kushner
Links: Goodreads | Amazon* | Book Depository*
Synopsis: It's 2003 and Romy Hall is at the start of two consecutive life sentences at Stanville Women's Correctional Facility, deep in California's Central Valley. Outside is the world from which she has been severed: the San Francisco of her youth and her young son, Jackson. Inside is a new reality: thousands of women hustling for the bare essentials needed to survive; the bluffing and pageantry and casual acts of violence by guards and prisoners alike; and the deadpan absurdities of institutional living, which Kushner evokes with great humor and precision.
The Guest Book by Sarah Blake
Links: Goodreads | Amazon* | Book Depository*
Synopsis: The Guest Book follows three generations of a powerful American family, a family that "used to run the world".
And when the novel begins in 1935, they still do. Kitty and Ogden Milton appear to have everything—perfect children, good looks, a love everyone envies. But after a tragedy befalls them, Ogden tries to bring Kitty back to life by purchasing an island in Maine. That island, and its house, come to define and burnish the Milton family, year after year after year. And it is there that Kitty issues a refusal that will haunt her till the day she dies.
In 1959 a young Jewish man, Len Levy, will get a job in Ogden's bank and earn the admiration of Ogden and one of his daughters, but the scorn of everyone else. Len's best friend Reg Pauling has always been the only black man in the room—at Harvard, at work, and finally at the Miltons' island in Maine.
An island that, at the dawn of the 21st century, this last generation doesn't have the money to keep. When Kitty's granddaughter hears that she and her cousins might be forced to sell it, and when her husband brings back disturbing evidence about her grandfather's past, she realizes she is on the verge of finally understanding the silences that seemed to hover just below the surface of her family all her life.
An ambitious novel that weaves the American past with its present, The Guest Book looks at the racism and power that has been systemically embedded in the US for generations. Brimming with gorgeous writing and bitterly accurate social criticism, it is a literary tour de force.
The Castle on Sunset: Life, Death, Love, Art, and Scandal at Hollywood's Chateau Marmont by Shawn Levy
Links: Goodreads | Amazon* | Book Depository*
Synopsis: A definitive history of Hollywood's most iconic, storied, and scandalous hotel. 
For nearly ninety years, Hollywood's brightest stars have favored the Chateau Marmont as a home away from home. An apartment house-turned-hotel, it has hosted generations of gossip and folklore: 1930s bombshell Jean Harlow took lovers during her third honeymoon there; director Nicholas Ray slept with his sixteen-year-old Rebel Without a Cause star Natalie Wood; Anthony Perkins and Tab Hunter met poolside and began a secret affair; Jim Morrison swung from the balconies, once falling nearly to his death; John Belushi suffered a fatal overdose in a private bungalow; Lindsay Lohan got the boot after racking up nearly $50,000 in charges in less than two months.
Perched above the Sunset Strip like a fairytale castle, the Chateau seems to come from another world entirely. Its singular appearance houses an equally singular history. While a city, an industry, and a culture have changed around it, Chateau Marmont has welcomed the most iconic and iconoclastic personalities in film, music, and media. It appeals to the rich and famous not just for its European ambiance but for its seclusion: Much of what's happened inside the Chateau's walls has eluded the public eye.
Until now. With wit and prowess, Shawn Levy recounts the wild revelries and scandalous liaisons; the creative breakthroughs and marital breakdowns; the births and deaths that the Chateau has been a party to. Vivid, salacious, and richly informed, his book is a glittering tribute to Hollywood as seen from inside the walls of its most hallowed hotel.
The Daughter's Tale by Armando Lucas Correa
Links: Goodreads | Amazon* | Book Depository*
Synopsis: BERLIN, 1939. The dreams that Amanda Sternberg and her husband, Julius, had for their daughters are shattered when the Nazis descend on Berlin, burning down their beloved family bookshop and sending Julius to a concentration camp. Desperate to save her children, Amanda flees toward the south of France, where the widow of an old friend of her husband's has agreed to take her in. Along the way, a refugee ship headed for Cuba offers another chance at escape and there, at the dock, Amanda is forced to make an impossible choice that will haunt her for the rest of her life. Once in Haute-Vienne, her brief respite is inter­rupted by the arrival of Nazi forces, and Amanda finds herself in a labor camp where she must once again make a heroic sacrifice.
NEW YORK, 2015. Eighty-year-old Elise Duval receives a call from a woman bearing messages from a time and country that she forced herself to forget. A French Catholic who arrived in New York after World War II, Elise is shocked to discover that the letters were from her mother, written in German during the war. Despite Elise's best efforts to stave off her past, seven decades of secrets begin to unravel.
Based on true events, The Daughter's Tale chronicles one of the most harrowing atrocities perpetrated by the Nazis during the war. Heart­breaking and immersive, it is a beautifully crafted family saga of love, survival, and redemption.
Dear Mrs. Bird (Paperback release) by A.J. Pearce
Links: Goodreads | Amazon* | Book Depository*
Synopsis: Emmeline Lake and her best friend Bunty are doing their bit for the war effort and trying to stay cheerful, despite the German planes making their nightly raids. Emmy dreams of becoming a Lady War Correspondent, and when she spots a job advertisement in the newspaper she seizes her chance; but after a rather unfortunate misunderstanding, she finds herself typing letters for the formidable Henrietta Bird, renowned advice columnist of Woman's Friend magazine.
Mrs. Bird is very clear: letters containing any Unpleasantness must go straight into the bin. But as Emmy reads the desperate pleas from women who many have Gone Too Far with the wrong man, or can't bear to let their children be evacuated, she begins to secretly write back to the readers who have poured out their troubles.
Things my Son Needs to Know about the World by Fredrik Backman
Links: Goodreads | Amazon* | Book Depository*
Synopsis: Things My Son Needs to Know About the World collects the personal dispatches from the front lines of one of the most daunting experiences any man can experience: fatherhood.
As he conveys his profound awe at experiencing all the "firsts" that fill him with wonder and catch him completely unprepared, Fredrik Backman doesn't shy away from revealing his own false steps and fatherly flaws, tackling issues both great and small, from masculinity and mid-life crises to practical jokes and poop.
In between the sleep-deprived lows and wonderful highs, Backman takes a step back to share the true story of falling in love with a woman who is his complete opposite, and learning to live a life that revolves around the people you care about unconditionally. Alternating between humorous side notes and longer essays offering his son advice as he grows up and ventures out into the world, Backman relays the big and small lessons in life, including:
-How to find the team you belong to
-Why airports explain everything about religion and war
-The reason starting a band is crucial to cultivating and keeping friendships
-How to beat Monkey Island 3
-Why, sometimes, a dad might hold onto his son's hand just a little too tight
You, Me, and the Sea by Meg Donohue
Links: Goodreads | Amazon* | Book Depository*
Synopsis: To find her way, she must abandon everything she loves…
As a child, Merrow Shawe believes she is born of the sea: strong, joyous, and wild. Her beloved home is Horseshoe Cliff, a small farm on the coast of Northern California where she spends her days exploring fog-cloaked bluffs, swimming in the cove, and basking in the light of golden sunsets as her father entertains her with fantastical stories. It is an enchanting childhood, but it is not without hardship—the mystery of Merrow's mother's death haunts her, as does the increasingly senseless cruelty of her older brother, Bear.
Then, like sea glass carried from a distant land, Amir arrives in Merrow's life. He's been tossed about from India to New York City and now to Horseshoe Cliff, to stay with her family. Merrow is immediately drawn to his spirit, his passion, and his resilience in the face of Bear's viciousness. Together they embrace their love of the sea, and their growing love for each other.
But the ocean holds secrets in its darkest depths. When tragedy strikes, Merrow is forced to question whether Amir is really the person she believed him to be. In order to escape the danger she finds herself in and find her own path forward, she must let go of the only home she's ever known, and the only boy she's ever loved….
Westside by W.M. Akers
Links: Goodreads | Amazon* | Book Depository*
Synopsis: New York is dying, and the one woman who can save it has smaller things on her mind.
It's 1921, and a thirteen-mile fence running the length of Broadway splits the island of Manhattan, separating the prosperous Eastside from the Westside—an overgrown wasteland whose hostility to modern technology gives it the flavor of old New York. Thousands have disappeared here, and the respectable have fled, leaving behind the killers, thieves, poets, painters, drunks, and those too poor or desperate to leave.
It is a hellish landscape, and Gilda Carr proudly calls it home.
Slightly built, but with a will of iron, Gilda follows in the footsteps of her late father, a police detective turned private eye. Unlike that larger-than-life man, Gilda solves tiny mysteries: the impossible puzzles that keep us awake at night; the small riddles that destroy us; the questions that spoil marriages, ruin friendships, and curdle joy. Those tiny cases distract her from her grief, and the one impossible question she knows she can't answer: "How did my father die?"
Yet on Gilda's Westside, tiny mysteries end in blood—even the case of a missing white leather glove. Mrs. Copeland, a well-to-do Eastside housewife, hires Gilda to find it before her irascible merchant husband learns it is gone. When Gilda witnesses Mr. Copeland's murder at a Westside pier, she finds herself sinking into a mire of bootlegging, smuggling, corruption—and an evil too dark to face.
All she wants is to find one dainty ladies' glove. She doesn't want to know why this merchant was on the wrong side of town—or why he was murdered in cold blood. But as she begins to see the connection between his murder, her father's death, and the darkness plaguing the Westside, she faces the hard truth: she must save her city or die with it.
How We Disappeared by Jing-Jing Lee
Links: Goodreads | Amazon* | Book Depository*
Synopsis: Singapore, 1942. As Japanese troops sweep down Malaysia and into Singapore, a village is ransacked, leaving only two survivors and one tiny child.
In a neighboring village, seventeen-year-old Wang Di is strapped into the back of a troop carrier and shipped off to a Japanese military brothel where she is forced into sexual slavery as a "comfort woman." After sixty years of silence, what she saw and experienced still haunts her.
In the year 2000, twelve-year-old Kevin is sitting beside his ailing grandmother when he overhears a mumbled confession. He sets out to discover the truth, wherever it might lead, setting in motion a chain of events he never could have foreseen.
Weaving together two time lines and two very big secrets, this stunning debut opens a window on a little-known period of history, revealing the strength and bravery shown by numerous women in the face of terrible cruelty. Drawing in part on her family's experiences, Jing-Jing Lee has crafted a profoundly moving, unforgettable novel about human resilience, the bonds of family and the courage it takes to confront the past.
Furious Hours: Murder, Fraud, and the Last Trial of Harper Lee by Casey Cep
Links: Goodreads | Amazon* | Book Depository*
Synopsis: The stunning story of an Alabama serial killer and the true-crime book that Harper Lee worked on obsessively in the years after To Kill a Mockingbird.
Reverend Willie Maxwell was a rural preacher accused of murdering five of his family members for insurance money in the 1970s. With the help of a savvy lawyer, he escaped justice for years until a relative shot him dead at the funeral of his last victim. Despite hundreds of witnesses, Maxwell's murderer was acquitted–thanks to the same attorney who had previously defended the Reverend.
Sitting in the audience during the vigilante's trial was Harper Lee, who had traveled from New York City to her native Alabama with the idea of writing her own In Cold Blood, the true-crime classic she had helped her friend Truman Capote research seventeen years earlier. Lee spent a year in town reporting, and many more working on her own version of the case.
Now Casey Cep brings this story to life, from the shocking murders to the courtroom drama to the racial politics of the Deep South. At the same time, she offers a deeply moving portrait of one of the country's most beloved writers and her struggle with fame, success, and the mystery of artistic creativity
Drawing Home by Jamie Brenner
Links: Goodreads | Amazon* | Book Depository*
Synopsis: Summer has started in idyllic Sag Harbor, and for Emma Mapson that means greeting guests at the front desk of The American Hotel. But when one of the town's most famous residents, artist Henry Wyatt, dies suddenly, Emma learns he has mysteriously left his waterfront home – a self-designed masterpiece filled with his work – to her teenage daughter, Penny.
Back in Manhattan, legendary art patron Bea Winstead's grief at her lifelong friend and former business partner Henry's passing turns to outrage at the news of his shocking bequest. How did these unknown locals get their hands on the estate? Bea, with her devoted assistant Kyle in tow, descends on Sag Harbor determined to reclaim the house and preserve Henry's legacy.
While Emma fights to defend her daughter's inheritance, Bea discovers that Henry left a treasure trove of sketches scattered around town. With Penny's reluctant help, Bea pieces them together to find a story hidden in plain sight: an illustration of their shared history with an unexpected twist that will change all of their lives.
Drawn together in their battle for the house, Emma and Bea are forced to confront the past while facing a future that challenges everything they believe about love, fate, and family.
Exhalation: Stories by Ted Chiang
Links: Goodreads | Amazon* | Book Depository*
Synopsis: This much-anticipated second collection of stories is signature Ted Chiang, full of revelatory ideas and deeply sympathetic characters. In "The Merchant and the Alchemist's Gate," a portal through time forces a fabric seller in ancient Baghdad to grapple with past mistakes and the temptation of second chances. In the epistolary "Exhalation," an alien scientist makes a shocking discovery with ramifications not just for his own people, but for all of reality. And in "The Lifecycle of Software Objects," a woman cares for an artificial intelligence over twenty years, elevating a faddish digital pet into what might be a true living being. Also included are two brand-new stories: "Omphalos" and "Anxiety Is the Dizziness of Freedom."
In this fantastical and elegant collection, Ted Chiang wrestles with the oldest questions on earth–What is the nature of the universe? What does it mean to be human?–and ones that no one else has even imagined. And, each in its own way, the stories prove that complex and thoughtful science fiction can rise to new heights of beauty, meaning, and compassion.
The Seven or Eight Deaths of Stella Fortuna by Juliet Grames
Links: Goodreads | Amazon* | Book Depository*
Synopsis: For Stella Fortuna, death has always been a part of life. Stella's childhood is full of strange, life-threatening incidents—moments where ordinary situations like cooking eggplant or feeding the pigs inexplicably take lethal turns. Even Stella's own mother is convinced that her daughter is cursed or haunted.
In her rugged Italian village, Stella is considered an oddity—beautiful and smart, insolent and cold. Stella uses her peculiar toughness to protect her slower, plainer baby sister Tina from life's harshest realities. But she also provokes the ire of her father Antonio: a man who demands subservience from women and whose greatest gift to his family is his absence.
When the Fortunas emigrate to America on the cusp of World War II, Stella and Tina must come of age side-by-side in a hostile new world with strict expectations for each of them. Soon Stella learns that her survival is worthless without the one thing her family will deny her at any cost: her independence.
In present-day Connecticut, one family member tells this heartrending story, determined to understand the persisting rift between the now-elderly Stella and Tina. A richly told debut, The Seven or Eight Deaths of Stella Fortuna is a tale of family transgressions as ancient and twisted as the olive branch that could heal them.
The Last Time I Saw You by Liv Constantine
Links: Goodreads | Amazon* | Book Depository*
Synopsis: Dr. Kate English has it all. Not only is she the heiress to a large fortune; she has a gorgeous husband and daughter, a high-flying career, and a beautiful home anyone would envy.
But all that changes the night Kate's mother, Lily, is found dead, brutally murdered in her own home. Heartbroken and distraught, Kate reaches out to her estranged best friend, Blaire Barrington, who rushes to her side for the funeral, where the years of distance between them are forgotten in a moment.
That evening, Kate's grief turns to horror when she receives an anonymous text: You think you're sad now, just wait. By the time I'm finished with you, you'll wish you had been buried today. More than ever, Kate needs her old friend's help.
Once Blaire decides to take the investigation into her own hands, it becomes clear that all is not as it seems in Baltimore high society. As infidelity, lies, and betrayals come to light, and tensions rise to a boiling point, she begins to alienate Kate's friends and relatives with her relentless, accusatory questions, as she tries to find Lily's killer. The murderer could be anyone—friend, neighbor, loved one. But whoever it is, it's clear that Kate is next on their list. . .
Tightrope (Burning Cove #3) by Amanda Quick
Links: Goodreads | Amazon* | Book Depository*
Synopsis: Former trapeze artist Amalie Vaughn moved to Burning Cove to reinvent herself, but things are not going well. After spending her entire inheritance on a mansion with the intention of turning it into a bed-and-breakfast, she learns too late that the villa is said to be cursed. When the first guest, Dr. Norman Pickwell, is murdered by his robot invention during a sold-out demonstration, rumors circulate that the curse is real.
In the chaotic aftermath of the spectacle, Amalie watches as a stranger from the audience disappears behind the curtain. When Matthias Jones reappears, he is slipping a gun into a concealed holster. It looks like the gossip that is swirling around him is true—Matthias evidently does have connections to the criminal underworld.
Matthias is on the trail of a groundbreaking prototype cipher machine. He suspects that Pickwell stole the device and planned to sell it. But now Pickwell is dead and the machine has vanished. When Matthias's investigation leads him to Amalie's front door, the attraction between them is intense, but she knows it is also dangerous. Amalie and Matthias must decide if they can trust each other and the passion that binds them, because time is running out.
Such a Perfect Wife by Kate White
Links: Goodreads | Amazon* | Book Depository*
Synopsis: Must be blonde, beautiful, and a good Catholic girl…
On a sunny morning in late September, Shannon Blaine, a blonde, green-eyed 34-year old wife and mother of two, sets off on a jog along the rural roads near her home in Lake George, New York.  It's her usual a.m. routine, her "me time" after dropping the kids off at school…except on this day she never returns. The residents in the idyllic lakeside town—which is popular with summer tourists—are stunned. Would Shannon have just taken off, overwhelmed with the pressures of being the perfect wife and mother? Did a stranger snatch her? Or could her husband be responsible for her disappearance?
The hot new online magazine Crime Beat wants to cover the case and they hand the assignment to noted true crime writer Bailey Weggins. It doesn't take long for Bailey to see that the story has fars more facets than she initially realized:  a bitter sister, an unfaithful brother-in-law, an evasive deacon, and a creepy motel owner who watched Shannon run every morning. When an anonymous caller reaches out to Bailey and gives her the cryptic clue that Shannon was a "good Catholic girl," the tip eventually leads Bailey to the grisly discovery of Shannon's body. And suddenly, based on what else Bailey finds, everything about the case shifts, suggesting that Shannon's murder isn't an isolated incident but rather the work of a serial killer with a very specific calling card. Bailey sets out to expose the killer before another woman has to die, including herself.
The Book Woman of Troublesome Creek by Kim Michele Richardson
Links: Goodreads | Amazon* | Book Depository*
Synopsis: The hardscrabble folks of Troublesome Creek have to scrap for everything — everything except books, that is. Thanks to Roosevelt's Kentucky Pack Horse Library Project, Troublesome's got its very own traveling librarian, Cussy Mary Carter.
Cussy's not only a book woman, however, she's also the last of her kind, her skin a shade of blue unlike most anyone else. Not everyone is keen on Cussy's family or the Library Project, and a Blue is often blamed for any whiff of trouble. If Cussy wants to bring the joy of books to the hill folks, she's going to have to confront prejudice as old as the Appalachias and suspicion as deep as the holler.
Inspired by the true blue-skinned people of Kentucky and the brave and dedicated Kentucky Pack Horse library service of the 1930s, The Book Woman of Troublesome Creek is a story of raw courage, fierce strength, and one woman's belief that books can carry us anywhere — even back home.
The East End by Jason Allen
Links: Goodreads | Amazon* | Book Depository*
Synopsis: THE EAST END opens with Corey Halpern, a Hamptons local from a broken home who breaks into mansions at night for kicks. He likes the rush and admittedly, the escapism. One night just before Memorial Day weekend, he breaks into the wrong home at the wrong time: the Sheffield estate where he and his mother work. Under the cover of darkness, their boss Leo Sheffield — billionaire CEO, patriarch, and owner of the vast lakeside manor — arrives unexpectedly with his lover, Henry. After a shocking poolside accident leaves Henry dead, everything depends on Leo burying the truth. But unfortunately for him, Corey saw what happened and there are other eyes in the shadows.
Hordes of family and guests are coming to the estate the next morning, including Leo's surly wife, all expecting a lavish vacation weekend of poolside drinks, evening parties, and fireworks filling the sky. No one can know there's a dead man in the woods, and there is no one Leo can turn to. With his very life on the line, everything will come down to a split-second decision. For all of the main players—Leo, Gina, and Corey alike—time is ticking down, and the world they've known is set to explode.
The Yankee Widow by Linda Lael Miller
Links: Goodreads | Amazon* | Book Depository*
Synopsis: A richly drawn, multigenerational saga writ large against the complexities and heartbreak among families of both sides as men take up the war to presserve the nation or defend their way of life. Told in a smart, assured and compelling voice, the novel is the story of Caroline, the young wife of Jacob, who together live on a farm raising their daughter Rachel just outside of Gettysburg. When Jacob joins the Northern army to do his duty and help save the Union, no one anticipates he will not return. Caroline gets news that he is wounded and has been taken to Washington DC with his regiment, and so she must find her way there and navigate the thousands of wounded to find him. Thus begin this saga that focuses on the strong women and men of both sides and both races who sacrificed so much and loved so well during this critical juncture in American history.
Only Ever Her by Marybeth Mayhew Whalen
Links: Goodreads | Amazon* | Book Depository*
Synopsis: It was to be the perfect wedding—until the bride disappeared.
Annie Taft's wedding is four days away, and it will be one of the grandest anyone can remember in her small South Carolina town. Preparations are in order. Friends and family are gathering in anticipation. Everything is going according to plan. Except that Annie herself has vanished. Did she have second thoughts? Or has something much worse happened to the bride-to-be?
While her loved ones frantically try to track her down, they're forced to grapple with their own secrets—secrets with the power to reframe entire relationships, leaving each to wonder how well they really knew Annie and how well they know themselves.
The Flight Portfolio by Julie Orringer
Links: Goodreads | Amazon* | Book Depository*
Synopsis: In 1940, Varian Fry–a Harvard educated American journalist–traveled to Marseille carrying three thousand dollars and a list of imperiled artists and writers he hoped to rescue within a few weeks. Instead, he ended up staying in France for thirteen months, working under the veil of a legitimate relief organization to procure false documents, amass emergency funds, and set up an underground railroad that led over the Pyrenees, into Spain, and finally to Lisbon, where the refugees embarked for safer ports. Among his many clients were Hannah Arendt, Franz Werfel, André Breton, Max Ernst, Marcel Duchamp, and Marc Chagall.

The Flight Portfolio opens at the Chagalls' ancient stone house in Gordes, France, as the novel's hero desperately tries to persuade them of the barbarism and tragedy descending on Europe. Masterfully crafted, exquisitely written, impossible to put down, this is historical fiction of the very first order, and resounding confirmation of Orringer's gifts as a novelist
Riding the Elephant: A Memoir of Altercations, Humiliations, Hallucinations, & Observations by Craig Ferguson
Links: Goodreads | Amazon* | Book Depository*
Synopsis: From the comedian, actor, and former host of The Late Late Showcomes an irreverent, lyrical memoir in essays featuring his signature wit.
Craig Ferguson has defied the odds his entire life. He has failed when he should have succeeded and succeeded when he should have failed. The fact that he is neither dead nor in a locked facility (at the time of printing) is something of a miracle in itself. In Craig's candid and revealing memoir, readers will get a look into the mind and recollections of the unique and twisted Scottish American who became a national hero for pioneering the world's first TV robot skeleton sidekick and reviving two dudes in a horse suit dancing as a form of entertainment.
In Riding the Elephant, there are some stories that are too graphic for television, too politically incorrect for social media, or too meditative for a stand-up comedy performance. Craig discusses his deep love for his native Scotland, examines his profound psychic change brought on by fatherhood, and looks at aging and mortality with a perspective that he was incapable of as a younger man. Each story is strung together in a colorful tapestry that ultimately reveals a complicated man who has learned to process–and even enjoy–the unusual trajectory of his life.
Black Death at the Golden Gate: The Race to Save America from the Bubonic Plague by David K. Randall
Links: Goodreads | Amazon* | Book Depository*
Synopsis: For Chinese immigrant Wong Chut King, surviving in San Francisco meant a life in the shadows. His passing on March 6, 1900, would have been unremarkable if a city health officer hadn't noticed a swollen black lymph node on his groin—a sign of bubonic plague. Empowered by racist pseudoscience, officials rushed to quarantine Chinatown while doctors examined Wong's tissue for telltale bacteria. If the devastating disease was not contained, San Francisco would become the American epicenter of an outbreak that had already claimed ten million lives worldwide.
To local press, railroad barons, and elected officials, such a possibility was inconceivable—or inconvenient. As they mounted a cover-up to obscure the threat, ending the career of one of the most brilliant scientists in the nation in the process, it fell to federal health officer Rupert Blue to save a city that refused to be rescued. Spearheading a relentless crusade for sanitation, Blue and his men patrolled the squalid streets of fast-growing San Francisco, examined gory black buboes, and dissected diseased rats that put the fate of the entire country at risk.
In the tradition of Erik Larson and Steven Johnson, Randall spins a spellbinding account of Blue's race to understand the disease and contain its spread—the only hope of saving San Francisco, and the nation, from a gruesome fate.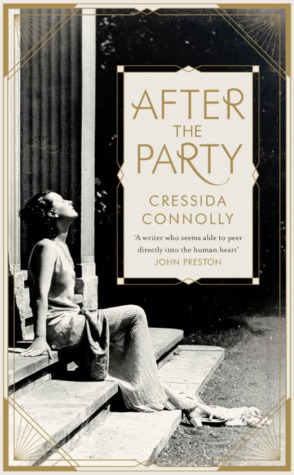 After the Party by Cressida Connolly
Links: Goodreads | Amazon* | Book Depository*
Synopsis: 'Had it not been for my weakness, someone who is now dead could still be alive. That is what I believed and consequently lived with every day in prison.'
It is the summer of 1938 and Phyllis Forrester has returned to England after years abroad. Moving into her sister's grand country house, she soon finds herself entangled in a new world of idealistic beliefs and seemingly innocent friendships. Fevered talk of another war infiltrates their small, privileged circle, giving way to a thrilling solution: a great and charismatic leader, who will restore England to its former glory.
At a party hosted by her new friends, Phyllis lets down her guard for a single moment, with devastating consequences. Years later, Phyllis, alone and embittered, recounts the dramatic events which led to her imprisonment and changed the course of her life forever.
Guilty by Laura Elliot
Links: Goodreads | Amazon* | Book Depository*
Synopsis: It begins with a phone call. It ends with a missing child.
On a warm summer's morning, thirteen-year-old school girl Constance Lawson is reported missing. A few days later, Constance's uncle, Karl Lawson, suddenly finds himself swept up in a media frenzy created by journalist Amanda Bowe implying that he is the prime suspect.
Six years later …
Karl's life is in ruins. His marriage is over, his family destroyed. But the woman who took everything away from him is thriving. With a successful career, husband and a gorgeous baby boy, Amanda's world is complete. Until the day she receives a phone call and in a heartbeat, she is plunged into every mother's worst nightmare.
Rough Magic: Riding the World's Loneliest Horse Race by Lara Prior-Palmer
Links: Goodreads | Amazon* | Book Depository*
Synopsis: At the age of nineteen, Lara Prior-Palmer discovered a website devoted to "the world's longest, toughest horse race"—an annual competition of endurance and skill that involves dozens of riders racing a series of twenty-five wild ponies across 1,000 kilometers of Mongolian grassland. On a whim, she decided to enter the race. As she boarded a plane to East Asia, she was utterly unprepared for what awaited her.
Riders often spend years preparing to compete in the Mongol Derby, a course that recreates the horse messenger system developed by Genghis Khan, and many fail to finish. Prior-Palmer had no formal training. She was driven by her own restlessness, stubbornness, and a lifelong love of horses. She raced for ten days through extreme heat and terrifying storms, catching a few hours of sleep where she could at the homes of nomadic families.
Battling bouts of illness and dehydration, exhaustion and bruising falls, she decided she had nothing to lose. Each dawn she rode out again on a fresh horse, scrambling up mountains, swimming through rivers, crossing woodlands and wetlands, arid dunes and open steppe, as American television crews chased her in their Jeeps.
Told with terrific suspense and style, in a voice full of poetry and soul, Rough Magic captures the extraordinary story of one young woman who forged ahead, against all odds, to become the first female winner of this breathtaking race.
The Body in the Wake (Faith Fairchild #25) by Katherine Hall Page
Links: Goodreads | Amazon* | Book Depository*
Synopsis: Amateur detective and caterer Faith Fairchild is at her Penobscot Bay, Maine cottage preparing for a summer wedding, when she stumbles across . . . another body in this 25th entry in the beloved mystery series.
For the first time in years, Faith Fairchild has time for herself. Her husband Tom is spending days on the other side of the island using a friend's enhanced WiFi for a project; their son, Ben, after his first year in college, is studying abroad for the summer; and their daughter Amy is working at the old Laughing Gulls Lodge, now a revamped conference center.
Faith is looking forward to some projects of her own. Her friend Sophie Maxwell is also spending the summer on Sanpere Island, hoping for distractions from her worries that she isn't yet pregnant. And the daughter of Faith's good friend Pix Miller is getting married to a wonderful guy . . . with a less-than-wonderful mother. Between keeping Sophie's spirits up and Pix's blood pressure down, Faith has her hands full.
And that's before a body with a mysterious tattoo and connections far away from small Sanpere Island appears in the Lily Pond. Once again, Faith will get to the bottom of this strange case—and whip up a delicious blueberry buckle on the side.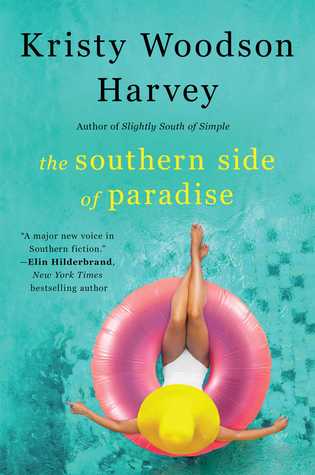 The Southern Side of Paradise (Peachtree Bluff #3) by Kristy Woodson Harvey
Links: Goodreads | Amazon* | Book Depository*
Synopsis: With the man of her dreams back in her life and all three of her daughters happy, Ansley Murphy should be content. But she can't help but feel like it's all a little too good to be true.
Meanwhile, youngest daughter and actress Emerson, who is recently engaged and has just landed the role of a lifetime, seemingly has the world by the tail. Only, something she can't quite put her finger on is worrying her—and it has nothing to do with her recent health scare.
When two new women arrive in Peachtree Bluff—one who has the potential to wreck Ansley's happiness and one who could tear Emerson's world apart—everything is put in perspective. And after secrets that were never meant to be told come to light, the powerful bond between the Murphy sisters and their mother comes crumbling down, testing their devotion to each other and forcing them to evaluate the meaning of family.
Humans: A Brief History of How We F*cked It All Up by Tom Phillips
Links: Goodreads | Amazon* | Book Depository*
Synopsis: Modern humans have come a long way in the seventy thousand years they've walked the earth. Art, science, culture, trade—on the evolutionary food chain, we're true winners. But it hasn't always been smooth sailing, and sometimes—just occasionally—we've managed to truly f*ck things up.
Weaving together history, science, politics and pop culture, Humans offers a panoramic exploration of humankind in all its glory, or lack thereof. From Lucy, our first ancestor, who fell out of a tree and died, to General Zhou Shou of China, who stored gunpowder in his palace before a lantern festival, to the Austrian army attacking itself one drunken night, to the most spectacular fails of the present day, Humans reveals how even the most mundane mistakes can shift the course of civilization as we know it. Lively, wry and brimming with brilliant insight, this unique compendium offers a fresh take on world history and is one of the most entertaining reads of the year.
The Unpassing by Chia-Chia Lin
Links: Goodreads | Amazon* | Book Depository*
Synopsis: In Chia-Chia Lin's debut novel, The Unpassing, we meet a Taiwanese immigrant family of six struggling to make ends meet on the outskirts of Anchorage, Alaska. The father, hardworking but beaten down, is employed as a plumber and repairman, while the mother, a loving, strong-willed, and unpredictably emotional matriarch, holds the house together. When ten-year-old Gavin contracts meningitis at school, he falls into a deep, nearly fatal coma. He wakes up a week later to learn that his little sister Ruby was infected, too. She did not survive.
Routine takes over for the grieving family: the siblings care for each other as they befriend a neighboring family and explore the woods; distance grows between the parents as they deal with their loss separately. But things spiral when the father, increasingly guilt ridden after Ruby's death, is sued for not properly installing a septic tank, which results in grave harm to a little boy. In the ensuing chaos, what really happened to Ruby finally emerges.
With flowing prose that evokes the terrifying beauty of the Alaskan wilderness, Lin explores the fallout after the loss of a child and the way in which a family is forced to grieve in a place that doesn't yet feel like home. Emotionally raw and subtly suspenseful, The Unpassing is a deeply felt family saga that dismisses the American dream for a harsher, but ultimately more profound, reality.
The Woman in the Blue Cloak by Deon Meyer
Links: Goodreads | Amazon* | Book Depository*
Synopsis: Early on a May morning in the depth of South Africa's winter, a woman's naked body, washed in bleach, is discovered on a stone wall beside the N2 highway at the top of Sir Lowry's Pass, some thirty-five miles from Cape Town. The local investigation stalls, so the case is referred to Captain Benny Griessel and his colorful partner Vaughn Cupido of the Hawks–the Directorate for Priority Crime Investigations. The woman proves to be Alicia Lewis, an expert in old Dutch Masters paintings specializing in the recovery of valuable lost art. Discovering the two men she had contacted before coming to South Africa reveals what she was seeking–a rare painting by Carel Fabritius, Rembrandt's finest student, not seen since it disappeared from Delft in 1654. But how Lewis died, why, and at whose hand shocks even the two veteran detectives. The Woman in the Blue Cloak is a compact jewel of a thriller, filled with Deon Meyer's earthy dialogue, clever plotting, and the memorable characters that have peopled all of Deon Meyer's award-winning novels.
The Road to Grantchester by James Runcie
Links: Goodreads | Amazon* | Book Depository*
Synopsis: It is 1938, and eighteen-year-old Sidney Chambers is dancing the quickstep with Amanda Kendall at her brother Robert's birthday party at the Caledonian Club. No one can believe, on this golden evening, that there could ever be another war.
Returning to London seven years later, Sidney has gained a Military Cross and lost his best friend on the battlefields of Italy. The carefree youth that he and his friends were promised has been blown apart, just like the rest of the world–and Sidney, carrying a terrible, secret guilt, must decide what to do with the rest of his life. But he has heard a call: constant, though quiet, and growing ever more persistent. To the incredulity of his family and the derision of his friends–the irrepressible actor Freddie and the beautiful, vivacious Amanda–Sidney must now negotiate his path to God: the course of which, much like true love, never runs smooth.
Empire of Grass (The Last King of Osten Ard #2) by Tad Williams
Links: Goodreads | Amazon* | Book Depository*
Synopsis: The kingdoms of Osten Ard have been at peace for decades, but now, the threat of a new war grows to nightmarish proportions.
Simon and Miriamele, royal husband and wife, face danger from every side. Their allies in Hernystir have made a pact with the dreadful Queen of the Norns to allow her armies to cross into mortal lands. The ancient, powerful nation of Nabban is on the verge of bloody civil war, and the fierce nomads of the Thrithings grasslands have begun to mobilize, united by superstitious fervor and their age-old hatred of the city-dwellers. But as the countries and peoples of the High Ward bicker among themselves, battle, bloodshed, and dark magics threaten to pull civilizations to pieces. And over it all looms the mystery of the Witchwood Crown, the deadly puzzle that Simon, Miriamele, and their allies must solve if they wish to survive.
But as the kingdoms of Osten Ard are torn apart by fear and greed, a few individuals will fight for their own lives and destinies–not yet aware that the survival of everything depends on them.
Ladysitting: My Year with Nana at the End of Her Century by Lorene Cary
Links: Goodreads | Amazon* | Book Depository*
Synopsis: From cherished memories of weekends she spent as a child with her indulgent Nana to the reality of the year she spent "ladysitting" her now frail grandmother, Lorene Cary journeys through stories of their time together and five generations of their African American family. Brilliantly weaving a narrative of her complicated yet transformative relationship with Nana—a fierce, stubborn, and independent woman, who managed a business until she was 100—Cary looks at Nana's impulse to control people and fate, from the early death of her mother and oppression in the Jim Crow South to living on her own in her New Jersey home.
Cary knew there might be some reckonings to come. Nana was a force: Her obstinacy could come out in unanticipated ways—secretly getting a driver's license to show up her husband, carrying on a longtime feud with Cary's father. But Nana could also be devoted: to Nana's father, to black causes, and—Cary had thought—to her grandchildren and great-grandchildren. Facing the inevitable end raises tensions, with Cary drawing on her spirituality and Nana consoling herself with late-night sweets and the loyalty of caregivers. When Nana doubts Cary's dedication, Cary must go deeper into understanding this complicated woman.
In Ladysitting, Cary captures the ruptures, love, and, perhaps, forgiveness that can occur in a family as she bears witness to her grandmother's 101 vibrant years of life.
The Pioneers: The Heroic Story of the Settlers Who Brought the American Ideal West by David McCullough
Links: Goodreads | Amazon* | Book Depository*
Synopsis: As part of the Treaty of Paris, in which Great Britain recognized the new United States of America, Britain ceded the land that comprised the immense Northwest Territory, a wilderness empire northwest of the Ohio River containing the future states of Ohio, Indiana, Illinois, Michigan, and Wisconsin. A Massachusetts minister named Manasseh Cutler was instrumental in opening this vast territory to veterans of the Revolutionary War and their families for settlement. Included in the Northwest Ordinance were three remarkable conditions: freedom of religion, free universal education, and most importantly, the prohibition of slavery. In 1788 the first band of pioneers set out from New England for the Northwest Territory under the leadership of Revolutionary War veteran General Rufus Putnam. They settled in what is now Marietta on the banks of the Ohio River.
McCullough tells the story through five major characters: Cutler and Putnam; Cutler's son Ephraim; and two other men, one a carpenter turned architect, and the other a physician who became a prominent pioneer in American science. They and their families created a town in a primeval wilderness, while coping with such frontier realities as floods, fires, wolves and bears, no roads or bridges, no guarantees of any sort, all the while negotiating a contentious and sometimes hostile relationship with the native people. Like so many of McCullough's subjects, they let no obstacle deter or defeat them.
Drawn in great part from a rare and all-but-unknown collection of diaries and letters by the key figures, The Pioneers is a uniquely American story of people whose ambition and courage led them to remarkable accomplishments. This is a revelatory and quintessentially American story, written with David McCullough's signature narrative energy.
Severance by Ling Ma (Paperback release)
Links: Goodreads | Amazon* | Book Depository*
Synopsis: Candace Chen, a millennial drone self-sequestered in a Manhattan office tower, is devoted to routine. With the recent passing of her Chinese immigrant parents, she's had her fill of uncertainty. She's content just to carry on: She goes to work, troubleshoots the teen-targeted Gemstone Bible, watches movies in a Greenpoint basement with her boyfriend.
So Candace barely notices when a plague of biblical proportions sweeps New York. Then Shen Fever spreads. Families flee. Companies cease operations. The subways screech to a halt. Her bosses enlist her as part of a dwindling skeleton crew with a big end-date payoff. Soon entirely alone, still unfevered, she photographs the eerie, abandoned city as the anonymous blogger NY Ghost.
Candace won't be able to make it on her own forever, though. Enter a group of survivors, led by the power-hungry IT tech Bob. They're traveling to a place called the Facility, where, Bob promises, they will have everything they need to start society anew. But Candace is carrying a secret she knows Bob will exploit. Should she escape from her rescuers?
A send-up and takedown of the rituals, routines, and missed opportunities of contemporary life, Ling Ma's Severance is a moving family story, a quirky coming-of-adulthood tale, and a hilarious, deadpan satire. Most important, it's a heartfelt tribute to the connections that drive us to do more than survive.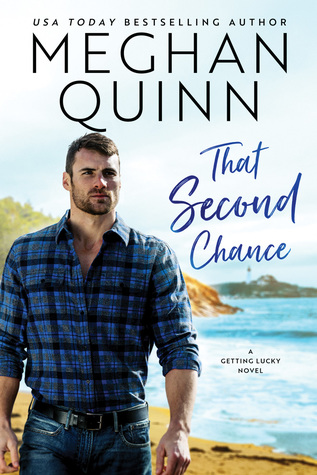 That Second Chance by Meghan Quinn
Links: Goodreads | Amazon* | Book Depository*
Synopsis: It was supposed to be an innocent night, celebrating my brother's birthday. Nothing was supposed to go wrong. We'd vowed to be on our best behavior after all . . . 
But it only took one rowdy night with my brothers to flip my world upside down. One unlucky encounter saddled us with a family curse and the promise of doomed relationships. I laughed it off immediately. "Yeah, right," I thought. "A love curse. Ha!"
Boy, was I wrong.
Word spreads quickly in a town like mine; rumors about that night soon made us the most eligible yet untouchable bachelors in Port Snow, Maine. As a subject of endless gossip and speculation, I could kiss my dating life goodbye.
It would have stayed that way if Ren Winters, the new girl in town, hadn't crashed into my life. Brave, beautiful, and smart—her vivacious thirst for a fresh start has given me hope that maybe, just maybe, I can have one too.
Everyone wishes for that second chance . . . but could this really be mine?
Upheaval: Turning Points for Nations in Crisis by Jared Diamond
Links: Goodreads | Amazon* | Book Depository*
Synopsis: In his international bestsellers Guns, Germs and Steel and Collapse, Jared Diamond transformed our understanding of what makes civilizations rise and fall. Now, in his third book in this monumental trilogy, he reveals how successful nations recover from crises while adopting selective changes — a coping mechanism more commonly associated with individuals recovering from personal crises.
Diamond compares how six countries have survived recent upheavals — ranging from the forced opening of Japan by U.S. Commodore Perry's fleet, to the Soviet Union's attack on Finland, to a murderous coup or countercoup in Chile and Indonesia, to the transformations of Germany and Austria after World War Two. Because Diamond has lived and spoken the language in five of these six countries, he can present gut-wrenching histories experienced firsthand. These nations coped, to varying degrees, through mechanisms such as acknowledgment of responsibility, painfully honest self-appraisal, and learning from models of other nations. Looking to the future, Diamond examines whether the United States, Japan, and the whole world are successfully coping with the grave crises they currently face. Can we learn from lessons of the past?
Adding a psychological dimension to the in-depth history, geography, biology, and anthropology that mark all of Diamond's books, Upheaval reveals factors influencing how both whole nations and individual people can respond to big challenges. The result is a book epic in scope, but also his most personal book yet.
Top Secret by Sarina Bowen & Elle Kennedy
Synopsis: LobsterShorts, 21. Jock. Secretly a science geek. Hot AF.
LobsterShorts: So. Here goes. For her birthday, my girlfriend wants…a threesome.
SinnerThree: Then you've come to the right hookup app.
LobsterShorts: Have you done this sort of thing before? With another guy?
SinnerThree: All the time. I'm an equal opportunity player. You?
LobsterShorts: [crickets!]
SinnerThree, 21. Finance major. Secretly a male dancer. Hot AF. 
SinnerThree: Well, I'm down if you are. My life is kind of a mess right now. School, work, family stress. Oh, and I live next door to the most annoying dude in the world. I need the distraction. Are you sure you want this?
LobsterShorts: I might want it a little more than I'm willing to admit.
SinnerThree: Hey, nothing wrong with pushing your boundaries…
LobsterShorts: Tell that to my control-freak father. Anyway. What if this threesome is awkward?
SinnerThree: Then it's awkward. It's not like we'll ever have to see each other again. Right? Just promise you won't fall in love with me.
LobsterShorts: Now wouldn't that be life-changing…
Q&A about Top Secret:
Q: Have we met these characters before in another book?
A: No! These guys are brand new, and we can't wait for you to meet them.
Q: Is this story MM? Or is it a MMF / MFM / menage?
A: This book is MM.
Q: Is this a love triangle story?
A: Not really. You'll see.
Stop Doing That Sh*t: End Self-Sabotage and Demand Your Life Back by Gary John Bishop
Links: Goodreads | Amazon* | Book Depository*
Synopsis: In Unfu*k Yourself, Gary John Bishop told us it was time to stop making excuses—to recognize and take responsibility for the negative self-talk holding us back.
In Stop Doing That Sh*t, he builds on that message, teaching us how to stop self-sabotaging behavior. Bishop explains how our destructive cycles come down to the way that we're wired. He then identifies different types of people and the ways we fu*k ourselves over: We can't save money. We land in the same type of toxic relationship. We're stuck in a rut at work. Analyzing why we act the way we do, including what our common grenades are that blow up our lives, Bishop then shows how we can interrupt the cycle and stop self-sabotaging our lives.
Written in the same in your face style as Unfu*k Yourself, Stop Doing that Sh*t will help us get in touch with our psychological machinery so we learn to interrupt negative thoughts and behavior before they start, allowing us to give our attention to something else, and start to find success in the areas we thought we never could.
We can take back our lives. We may have fu*ked up in the past, but Stop Doing That Sh*t will show us how to break the patterns in order to live the lives we yearn to have
Becoming Dr. Seuss: Theodor Geisel & the Making of an American Imagination by Brian Jay Jones
Links: Goodreads | Amazon* | Book Depository*
Synopsis: Dr. Seuss is a classic American icon. Whimsical and wonderful, his work has defined our childhoods and the childhoods of our own children. The silly, simple rhymes are a bottomless well of magic, his illustrations timeless favorites because, quite simply, he makes us laugh. The Grinch, the Cat in the Hat, Horton, and so many more, are his troupe of beloved, and uniquely Seussian, creations.
Theodor Geisel, however, had a second, more radical side. It is there that the allure and fasciation of his Dr. Seuss alter ego begins. He had a successful career as an advertising man and then as a political cartoonist, his personal convictions appearing, not always subtly, throughout his books–remember the environmentalist of The Lorax? Geisel was a complicated man on an important mission. He introduced generations to the wonders of reading while teaching young people about empathy and how to treat others well.
Agonizing over word choices and rhymes, touching up drawings sometimes for years, he upheld a rigorous standard of perfection for his work. Geisel took his responsibility as a writer for children seriously, talking down to no reader, no matter how small. And with classics like Green Eggs and Ham, and One Fish, Two Fish, Red Fish, Blue Fish, Geisel delighted them while they learned. Suddenly, reading became fun.
Coming right of the heels of George Lucas and bestselling Jim Henson, Brian Jay Jones is quickly developing a reputation as a master biographer of the creative geniuses of our time.
Under the Moon: A Catwoman Tale by Lauren Myracle
Links: Goodreads | Amazon* | Book Depository*
Synopsis: When fourteen-year-old Selina Kyle, aka the future Catwoman, becomes homeless, she must confront questions of who she is and who she will become.
She rejects human cruelty, but sometimes it seems as though brute force is the only way to "win." And if Selina is to survive on the streets, she must be tough. Can she find her humanity and reconcile toughness with her desire for community … and love?
Hot to the Touch (Brotherhood by Fire #1) by Jaci Burton
Links: Goodreads | Amazon* | Book Depository*
Synopsis: Love burns white-hot in this first scorching romance in an all-new trilogy about a family of firefighters from the New York Times bestselling author of the Play-by-Play novels and the Hope series.
Firefighter Jackson Donovan doesn't look back–as a rule. So when his past comes roaring back to life in the form of not-so-damsel-in-distress Becks Benning, the last thing he wants to do is relive old times. No matter how tempting she makes it seem…
Now thanks to his two interfering brothers, Becks is living with them while she looks for a new place and tries to pick up the pieces of her tattoo business that went up in flames. Which means a grown up, smokin' hot Becks is in his house, sharing meals, and digging up old wounds. And despite his better judgement, the more time he spends with this smart, artistic, incredible woman the more he wants her in his bed–and his future.
Becks always had it bad for Jackson. Unfortunately for her, not much has changed–he's still honorable, hard-working, sexy as sin–and closed off. But there's more than one way to get to a man's heart and if Jackson doesn't want to recall old memories, she'll just have to help him make new ones. Because now that she's found Jackson again, she's not letting him go.
The Buried: An Archaeology of the Egyptian Revolution by Peter Hessler
Links: Goodreads | Amazon* | Book Depository*
Synopsis: Drawn by a fascination with Egypt's rich history and culture, Peter Hessler moved with his wife and twin daughters to Cairo in 2011. He wanted to learn Arabic, explore Cairo's neighborhoods, and visit the legendary archaeological digs of Upper Egypt. After his years of covering China for The New Yorker, friends warned him Egypt would be a much quieter place. But not long before he arrived, the Egyptian Arab Spring had begun, and now the country was in chaos.
In the midst of the revolution, Hessler often traveled to digs at Amarna and Abydos, where locals live beside the tombs of kings and courtiers, a landscape that they call simply al-Madfuna "the Buried." He and his wife set out to master Arabic, striking up a friendship with their instructor, a cynical political sophisticate. They also befriended Peter's translator, a gay man struggling to find happiness in Egypt's homophobic culture. A different kind of friendship was formed with the neighborhood garbage collector, an illiterate but highly perceptive man named Sayyid, whose access to the trash of Cairo would be its own kind of archaeological excavation. Hessler also met a family of Chinese small-business owners in the lingerie trade; their view of the country proved a bracing counterpoint to the West's conventional wisdom.
Through the lives of these and other ordinary people in a time of tragedy and heartache, and through connections between contemporary Egypt and its ancient past, Hessler creates an astonishing portrait of a country and its people. What emerges is a book of uncompromising intelligence and humanity–the story of a land in which a weak state has collapsed but its underlying society remains in many ways painfully the same. A worthy successor to works like Rebecca West's Black Lamb and Grey Falcon and Bruce Chatwin's The Songlines, The Buried bids fair to be recognized as one of the great books of our time.
Carmilla adapted by Kim Turrisi
Links: Goodreads | Amazon* | Book Depository*
Synopsis: An adaptation of Shaftesbury's award-winning, groundbreaking queer vampire web series of the same name, Carmilla mixes the camp of Buffy the Vampire Slayer, the snark of Veronica Mars, and the mysterious atmosphere of Welcome to Nightvale. Newly escaped from the stifling boredom of a small town, college freshman Laura is ready to make the most of her first year at Silas University. But when her roommate, Betty, vanishes and a sarcastic, nocturnal philosophy student named Carmilla moves into Betty's side of the room, Laura decides to play detective. Turns out Betty isn't the first girl to go missing ? she's just the first girl not to come back. All over campus, girls have been vanishing, and they are completely changed when (or if) they return. Even more disturbing are the strange dreams they recount: smothering darkness, and a strange pale figure haunting their rooms. Dreams that Laura is starting to have herself. As Laura closes in on the answers, tensions rise with Carmilla. Is this just a roommate relationship that isn't working out, or does Carmilla know more than she's letting on about the disappearances? What will Laura do if it turns out her roommate isn't just selfish and insensitive, but completely inhuman? And what will she do with the feelings she's starting to have for Carmilla? Produced by Shaftesbury, and available on the YouTube channel KindaTV, Carmilla is a global sensation. A scripted transmedia series that puts a modern spin on the cult-classic gothic vampire novella by Joseph Sheridan LeFanu, Carmilla has generated over 71 million views and 245 million minutes of watch time across three seasons since its launch in 2014. It has been translated into more than 20 languages and also been made into a feature film. Author Kim Turrisi brings her trademark humor and sensitivity to an adaptation that offers a deep dive for existing fans and a portal for new fans around the world.
The Vavasour Macbeth by Bart Casey
Links: Goodreads | Amazon* | Book Depository*
Synopsis: Buried Shakespearean treasure from an ancestor's tomb brings a disillusioned BBC reporter home to solve her father's murder and restart her life with the man who has always loved her.
When Margaret Hamilton's father rescues Elizabethan manuscripts from a flooded tomb, he asks his daughter's former fiancé Stephen to help decipher them, bringing the couple back together again.
At first, the documents only seem to resurrect Anne Vavasour's remarkable true story: how she came to Queen Elizabeth's court as a sixteen-year-old Maid of Honour; was seduced by the Earl of Oxford; delivered a babe at court in the attending maidens' chamber; was sent to the Tower; yet later flourished for twenty years as the mistress of the wealthy widower Sir Henry Lee, Elizabeth's champion at the joust (and rumored half-brother of the queen).
But when Margaret and Stephen uncover links between the buried papers and Shakespeare's Macbeth, ruthless art and antiquities thieves scheme to take the priceless papers at any cost.
Blending fiction with little-known facts from history and research, The Vavasour Macbeth ranges from the Elizabethan and Jacobean courts to modern-day England, revealing many mysteries of ancient handwriting, manuscripts, and playmaking along the way. Not all facts taught in school about the Elizabethan era, Shakespeare, and Macbeth are proven, and you may be surprised to learn how many questions really do remain open and unsolved.
---
Connect with me:
Instagram | Goodreads | Twitter | Podcast
Please note: All links marked with (*) are affiliate links. Meaning, if you click and make a purchase I will get a small percentage of the purchase price from the retailer. Purchases like these help support my blog!