Happy new release Tuesday!! If you missed Part I, go check it out and then get back here to see all of the other new books released this week! And, please let me know what books you'll be picking up!
---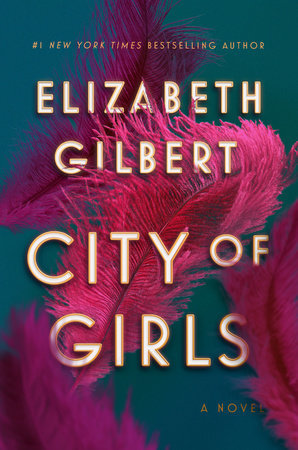 City of Girls by Elizabeth Gilbert
Links: Goodreads | Amazon* | Book Depository*
Synopsis: In 1940, nineteen-year-old Vivian Morris has just been kicked out of Vassar College, owing to her lackluster freshman-year performance. Her affluent parents send her to Manhattan to live with her Aunt Peg, who owns a flamboyant, crumbling midtown theater called the Lily Playhouse. There Vivian is introduced to an entire cosmos of unconventional and charismatic characters, from the fun-chasing showgirls to a sexy male actor, a grand-dame actress, a lady-killer writer, and no-nonsense stage manager. But when Vivian makes a personal mistake that results in professional scandal, it turns her new world upside down in ways that it will take her years to fully understand. Ultimately, though, it leads her to a new understanding of the kind of life she craves-and the kind of freedom it takes to pursue it. It will also lead to the love of her life, a love that stands out from all the rest.
Now ninety-five years old and telling her story at last, Vivian recalls how the events of those years altered the course of her life – and the gusto and autonomy with which she approached it. At some point in a woman's life, she just gets tired of being ashamed all the time, she muses. After that, she is free to become whoever she truly is. Written with a powerful wisdom about human desire and connection, City of Girls is a love story like no other.
The Outsider by Stephen King
Links: Goodreads | Amazon* | Book Depository*
Synopsis: An unspeakable crime. A confounding investigation. At a time when the King brand has never been stronger, he has delivered one of his most unsettling and compulsively readable stories.
An eleven-year-old boy's violated corpse is found in a town park. Eyewitnesses and fingerprints point unmistakably to one of Flint City's most popular citizens. He is Terry Maitland, Little League coach, English teacher, husband, and father of two girls. Detective Ralph Anderson, whose son Maitland once coached, orders a quick and very public arrest. Maitland has an alibi, but Anderson and the district attorney soon add DNA evidence to go with the fingerprints and witnesses. Their case seems ironclad.
As the investigation expands and horrifying answers begin to emerge, King's propulsive story kicks into high gear, generating strong tension and almost unbearable suspense. Terry Maitland seems like a nice guy, but is he wearing another face? When the answer comes, it will shock you as only Stephen King can.
The Summer Country by Lauren Willig
Links: Goodreads | Amazon* | Book Depository*
Synopsis: 1854. From Bristol to Barbados. . . .
Emily Dawson has always been the poor cousin in a prosperous merchant clan—merely a vicar's daughter, and a reform-minded vicar's daughter, at that. Everyone knows that the family's lucrative shipping business will go to her cousin, Adam, one day. But when her grandfather dies, Emily receives an unexpected inheiritance: Peverills, a sugar plantation in Barbados—a plantation her grandfather never told anyone he owned.
When Emily accompanies her cousin and his new wife to Barbados, she finds Peverills a burnt-out shell, reduced to ruins in 1816, when a rising of enslaved people sent the island up in flames. Rumors swirl around the derelict plantation; people whisper of ghosts.
Why would her practical-minded grandfather leave her a property in ruins? Why are the neighboring plantation owners, the Davenants, so eager to acquire Peverills—so eager that they invite Emily and her cousins to stay with them indefinitely? Emily finds herself bewitched by the beauty of the island even as she's drawn into the personalities and politics of forty years before: a tangled history of clandestine love, heartbreaking betrayal, and a bold bid for freedom.
When family secrets begin to unravel and the harsh truth of history becomes more and more plain, Emily must challenge everything she thought she knew about her family, their legacy . . . and herself.
Searching for Sylvie Lee by Jean Kwok
Links: Goodreads | Amazon* | Book Depository*
Synopsis: It begins with a mystery. Sylvie, the beautiful, brilliant, successful older daughter of the Lee family, flies to the Netherlands for one final visit with her dying grandmother—and then vanishes.
Amy, the sheltered baby of the Lee family, is too young to remember a time when her parents were newly immigrated and too poor to keep Sylvie. Seven years older, Sylvie was raised by a distant relative in a faraway, foreign place, and didn't rejoin her family in America until age nine. Timid and shy, Amy has always looked up to her sister, the fierce and fearless protector who showered her with unconditional love.
But what happened to Sylvie? Amy and her parents are distraught and desperate for answers. Sylvie has always looked out for them. Now, it's Amy's turn to help. Terrified yet determined, Amy retraces her sister's movements, flying to the last place Sylvie was seen. But instead of simple answers, she discovers something much more valuable: the truth. Sylvie, the golden girl, kept painful secrets . . . secrets that will reveal more about Amy's complicated family—and herself—than she ever could have imagined.
Magic for Liars by Sarah Gailey
Links: Goodreads | Amazon* | Book Depository*
Synopsis: Sharp, mainstream fantasy meets compelling thrills of investigative noir in this fantasy debut by rising star Sarah Gailey. 
Ivy Gamble has never wanted to be magic. She is perfectly happy with her life—she has an almost-sustainable career as a private investigator, and an empty apartment, and a slight drinking problem. It's a great life and she doesn't wish she was like her estranged sister, the magically gifted professor Tabitha.
But when Ivy is hired to investigate the gruesome murder of a faculty member at Tabitha's private academy, the stalwart detective starts to lose herself in the case, the life she could have had, and the answer to the mystery that seems just out of her reach.
Montauk by Nicola Harrison
Links: Goodreads | Amazon* | Book Depository*
Synopsis: Montauk, Long Island, 1938.
A simple town on the brink of a glamorous future.
A marriage drifting apart.
A life on the edge of what is and what could be…
An epic and cinematic novel by debut author Nicola Harrison, Montauk captures the glamour and extravagance of a summer by the sea with the story of a woman torn between the life she chose and the life she desires.
Montauk, Long Island, 1938.
For three months, this humble fishing village will serve as the playground for New York City's wealthy elite. Beatrice Bordeaux was looking forward to a summer of reigniting the passion between her and her husband, Harry. Instead, tasked with furthering his investment interest in Montauk as a resort destination, she learns she'll be spending twelve weeks sequestered with the high society wives at The Montauk Manor—a two-hundred room seaside hotel—while Harry pursues other interests in the city.
College educated, but raised a modest country girl in Pennsylvania, Bea has never felt fully comfortable among these privileged women, whose days are devoted not to their children but to leisure activities and charities that seemingly benefit no one but themselves. She longs to be a mother herself, as well as a loving wife, but after five years of marriage she remains childless while Harry is increasingly remote and distracted. Despite lavish parties at the Manor and the Yacht Club, Bea is lost and lonely and befriends the manor's laundress whose work ethic and family life stir memories of who she once was.
As she drifts further from the society women and their preoccupations and closer toward Montauk's natural beauty and community spirit, Bea finds herself drawn to a man nothing like her husband –stoic, plain spoken and enigmatic. Inspiring a strength and courage she had almost forgotten, his presence forces her to face a haunting tragedy of her past and question her future.
Desperate to embrace moments of happiness, no matter how fleeting, she soon discovers that such moments may be all she has, when fates conspire to tear her world apart…
The Summer We Lost Her by Tish Cohen
Links: Goodreads | Amazon* | Book Depository*
Synopsis: It's been a busy—and expensive—few years for Matt and Elise Sorenson and their young daughter Gracie, whom they affectionately call Little Green. Matt, a Manhattan lawyer, has just been offered a partnership, and Elise's equestrian ambitions as a competitive dressage rider may finally vault her into the Olympics. But her long absences from home and endless hours of training have strained their relationships nearly to the breaking point.
Now they're up in the Adirondacks, preparing to sell the valuable lakefront cabin that's been in Matt's family for generations. Both he and Elise agree it's time to let it go. But as they navigate the memories the cabin holds—and come face to face with Matt's teenage crush, now an unnervingly attractive single mother living right next door—Gracie disappears without a trace.
Faced with the possibility that they'll never see their daughter again, Elise and Matt struggle to come to terms with what their future may bring. The fate of the family property, the history of this not-so-tiny town, and the limits of Matt and Elise's love for each other are inextricably bound up with Gracie's disappearance. Everything for the Sorenson family is about to change—the messy tangle of their past, the harrowing truth of their present, and whether or not their love will survive a parent's worst nightmare.
The Summer We Lost Her by Tish Cohen
Links: Goodreads | Amazon* | Book Depository*
Synopsis: Evvie, Maggie, and Topher have known one another since college. Their friendship was something they swore would last forever. Now years have passed, the friends have drifted apart, and they never found the lives they wanted–the lives they dreamed of when they were young and everything seemed possible.
Evvie starved herself to become a supermodel but derailed her career by sleeping with a married man.
Maggie married Ben, the boy she fell in love with in college, never imagining the heartbreak his drinking would cause.
Topher became a successful actor, but the shame of a childhood secret shut him off from real intimacy.
By their thirtieth reunion, these old friends have lost touch with one another and with the people they dreamed of becoming. Together again, they have a second chance at happiness . . . until a dark secret is revealed that changes everything.
The Friends We Keep is about how despite disappointments we've had or mistakes we've made, it's never too late to find a place to call home.
Fall, or Dodge in Hell by Neal Stephenson
Links: Goodreads | Amazon* | Book Depository*
Synopsis: In his youth, Richard "Dodge" Forthrast founded Corporation 9592, a gaming company that made him a multibillionaire. Now in his middle years, Dodge appreciates his comfortable, unencumbered life, managing his myriad business interests, and spending time with his beloved niece Zula and her young daughter, Sophia.
One beautiful autumn day, while he undergoes a routine medical procedure, something goes irrevocably wrong. Dodge is pronounced brain dead and put on life support, leaving his stunned family and close friends with difficult decisions. Long ago, when a much younger Dodge drew up his will, he directed that his body be given to a cryonics company now owned by enigmatic tech entrepreneur Elmo Shepherd. Legally bound to follow the directive despite their misgivings, Dodge's family has his brain scanned and its data structures uploaded and stored in the cloud, until it can eventually be revived.
In the coming years, technology allows Dodge's brain to be turned back on. It is an achievement that is nothing less than the disruption of death itself. An eternal afterlife—the Bitworld—is created, in which humans continue to exist as digital souls.
But this brave new immortal world is not the Utopia it might first seem . . .
On Earth We're Briefly Gorgeous by Ocean Vuong
Links: Goodreads | Amazon* | Book Depository*
Synopsis: On Earth We're Briefly Gorgeous is a letter from a son to a mother who cannot read. Written when the speaker, Little Dog, is in his late twenties, the letter unearths a family's history that began before he was born — a history whose epicenter is rooted in Vietnam — and serves as a doorway into parts of his life his mother has never known, all of it leading to an unforgettable revelation. At once a witness to the fraught yet undeniable love between a single mother and her son, it is also a brutally honest exploration of race, class, and masculinity. Asking questions central to our American moment, immersed as we are in addiction, violence, and trauma, but undergirded by compassion and tenderness, On Earth We're Briefly Gorgeous is as much about the power of telling one's own story as it is about the obliterating silence of not being heard.
With stunning urgency and grace, Ocean Vuong writes of people caught between disparate worlds, and asks how we heal and rescue one another without forsaking who we are. The question of how to survive, and how to make of it a kind of joy, powers the most important debut novel of many years.
Ayesha at Last by Uzma Jalaluddin
Links: Goodreads | Amazon* | Book Depository*
Synopsis: Ayesha Shamsi has a lot going on. Her dreams of being a poet have been set aside for a teaching job so she can pay off her debts to her wealthy uncle. She lives with her boisterous Muslim family and is always being reminded that her flighty younger cousin, Hafsa, is close to rejecting her one hundredth marriage proposal. Though Ayesha is lonely, she doesn't want an arranged marriage. Then she meets Khalid who is just as smart and handsome as he is conservative and judgmental. She is irritatingly attracted to someone who looks down on her choices and dresses like he belongs in the seventh century.
Ayesha is torn between how she feels about the straightforward Khalid and the unsettling new gossip she hears about his family. Looking into the rumors, she finds she has to deal with not only what she discovers about Khalid, but also the truth she realizes about herself.
The Favorite Daughter by Patti Callahan Henry
Links: Goodreads | Amazon* | Book Depository*
Synopsis: Ten years ago, Lena Donohue experienced a wedding-day betrayal so painful that she fled the small town of Watersend, South Carolina, and reinvented herself in New York City. Though now a freelance travel writer, the one place she rarely goes is home–until she learns of her dad's failing health.
Returning to Watersend means seeing the sister she has avoided for a decade and the brother who runs the family's Irish pub and has borne the burden of his sisters' rift. While Alzheimer's slowly steals their father's memories, the siblings rush to preserve his life in stories and in photographs. As his secret past brings Lena's own childhood into focus, it sends her on a journey to discover the true meaning of home.
Wolf Rain (Psy-Changeling Trinity #3) by Nalini Singh
Links: Goodreads | Amazon* | Book Depository*
Synopsis: The end of Silence was supposed to create a better world for future generations. But trust is broken, and the alliance between Psy, Changeling, and human is thin. The problems that led to Silence are back in full force. Because Silence fixed nothing, just hid the problems.
This time, the Psy have to find a real answer to their problems–if one exists. Or their race will soon go extinct in a cascade of violence. The answer begins with an empath who is attuned to monsters–and who is going to charm a wolf into loving her despite his own demons.
Underland: A Deep Time Journey by Robert Macfarlane
Links: Goodreads | Amazon* | Book Depository*
Synopsis: In this highly anticipated sequel to his international bestseller The Old Ways, Macfarlane takes us on an extraordinary journey into our relationship with darkness, burial, and what lies beneath the surface of both place and mind. Traveling through "deep time"—the dizzying expanses of geologic time that stretch away from the present—he moves from the birth of the universe to a post-human future, from the prehistoric art of Norwegian sea caves to the blue depths of the Greenland ice cap, from Bronze Age funeral chambers to the catacomb labyrinth below Paris, and from the underground fungal networks through which trees communicate to a deep-sunk "hiding place" where nuclear waste will be stored for 100,000 years to come. "Woven through Macfarlane's own travels are the unforgettable stories of descents into the underland made across history by explorers, artists, cavers, divers, mourners, dreamers, and murderers, all of whom have been drawn for different reasons to seek what Cormac McCarthy calls "the awful darkness within the world."
Global in its geography and written with great lyricism and power, Underland speaks powerfully to our present moment. Taking a deep-time view of our planet, Macfarlane here asks a vital and unsettling question: "Are we being good ancestors to the future Earth?" Underland marks a new turn in Macfarlane's long-term mapping of the relations of landscape and the human heart. From its remarkable opening pages to its deeply moving conclusion, it is a journey into wonder, loss, fear, and hope. At once ancient and urgent, this is a book that will change the way you see the world.
Summer Hours by Amy Mason Doan
Links: Goodreads | Amazon* | Book Depository*
Synopsis: Becc was the good girl. A dedicated student. Aspiring reporter. Always where she was supposed to be. Until a secret affair with the charming Cal one summer in college cost her everything she held dear: her journalism dreams; her relationship with her best friend, Eric; and her carefully imagined future.
Now, Becc's past is back front and center as she travels up the scenic California coast to a wedding—with a man she hasn't seen in a decade. As each mile flies by, Becc can't help but feel the thrilling push and pull of memories, from infinite nights at beach bonfires and lavish boat parties to secret movie sessions. But the man beside her is not so eager to re-create history. And as the events of that heartbreaking summer come into view, Becc must decide if those dazzling hours they once shared are worth fighting for or if they're lost forever.
Set in the mid '90s and 2008, Amy Mason Doan's Summer Hoursis a warmly told novel about the idealism of youth, the seductive power of nostalgia and what happens when you realize you haven't become the person you'd always promised to be.
The Lost Letters of William Woolf by Helen Cullen
Links: Goodreads | Amazon* | Book Depository*
Synopsis: Lost letters have only one hope for survival…
The Dead Letters Depot.
Inside the walls of a former tea factory, letter detectives work to solve mysteries: missing zip codes, illegible handwriting, rain-smudged ink, lost address labels, torn packages, forgotten street names—these are the twists of fate behind missed birthdays, broken hearts, unheard confessions, pointless accusations, unpaid bills and unanswered prayers.
But when letters arrive addressed simply to "My Great Love," one longtime letter detective with face his greatest mystery yet, as his quest to follow the clues becomes a life-changing journey of love, hope and courage.
Helen Cullen's The Lost Letters of William Woolf is an enchanting novel about the resilience of the human heart and the complex ideas we hold about love—and a passionate ode to the art of letter writing.
The Book Supremacy (Bibliophile Mystery #13) by Kate Carlisle
Links: Goodreads | Amazon* | Book Depository*
Synopsis: Newlyweds Brooklyn and Derek are enjoying the final days of their honeymoon in Paris. As they're browsing the book stalls along the Seine, Brooklyn finds the perfect gift for Derek, a first edition James Bond novel, The Spy Who Loved Me. When they bump into Ned, an old friend from Derek's spy days, Brooklyn shows him her latest treasure.
Once they're back home in San Francisco, they visit a spy shop Ned mentioned. The owner begs them to let him display the book Brooklyn found in Paris as part of the shop's first anniversary celebration. Before they agree, Derek makes sure the security is up to snuff—turns out, the unassuming book is worth a great deal more than sentimental value.
Soon after, Derek is dismayed when he receives a mysterious letter from Paris announcing Ned's death. Then late one night, someone is killed inside the spy shop. Are the murders connected to Brooklyn's rare, pricey book? Is there something even more sinister afoot? Brooklyn and the spy who loves her will have to delve into the darkest parts of Derek's past to unmask an enemy who's been waiting for the chance to destroy everything they hold dear.
The Electric Hotel by Dominic Smith
Links: Goodreads | Amazon* | Book Depository*
Synopsis: Dominic Smith's The Electric Hotel winds through the nascent days of cinema in Paris and Fort Lee, New Jersey—America's first movie town—and on the battlefields of Belgium during World War I. A sweeping work of historical fiction, it shimmers between past and present as it tells the story of the rise and fall of a prodigious film studio and one man's doomed obsession with all that passes in front of the viewfinder.
For nearly half a century, Claude Ballard has been living at the Hollywood Knickerbocker Hotel. A French pioneer of silent films, who started out as a concession agent for the Lumière brothers, the inventors of cinema, Claude now spends his days foraging mushrooms in the hills of Los Angeles and taking photographs of runaways and the striplings along Sunset Boulevard. But when a film-history student comes to interview Claude about The Electric Hotel—the lost masterpiece that bankrupted him and ended the career of his muse, Sabine Montrose—the past comes surging back. In his run-down hotel suite, the ravages of the past are waiting to be excavated: celluloid fragments and reels in desperate need of restoration, and Claude's memories of the woman who inspired and beguiled him.
Patsy by Nicole Dennis-Benn
Links: Goodreads | Amazon* | Book Depository*
Synopsis: When Patsy gets her long-coveted visa to America, it comes after years of yearning to leave Pennyfield, the beautiful but impoverished Jamaican town where she was raised. More than anything, Patsy wishes to be reunited with her oldest friend, Cicely, whose letters arrive from New York steeped in the promise of a happier life and the possible rekindling of their young love. But Patsy's plans don't include her overzealous, evangelical mother―or even her five-year-old daughter, Tru.
Beating with the pulse of a long-witheld confession, Patsy gives voice to a woman who looks to America for the opportunity to choose herself first―not to give a better life to her family back home. Patsy leaves Tru behind in a defiant act of self-preservation, hoping for a new start where she can be, and love, whomever she wants. But when Patsy arrives in Brooklyn, America is not as Cicely's treasured letters described; to survive as an undocumented immigrant, she is forced to work as a bathroom attendant and nanny. Meanwhile, Tru builds a faltering relationship with her father back in Jamaica, grappling with her own questions of identity and sexuality, and trying desperately to empathize with her mother's decision.
Expertly evoking the jittery streets of New York and the languid rhythms of Jamaica, Patsy weaves between the lives of Patsy and Tru in vignettes spanning more than a decade as mother and daughter ultimately find a way back to one another.
Naturally Tan by Tan France
Links: Goodreads | Amazon* | Book Depository*
Synopsis: In this heartfelt, funny, touching memoir, Tan France, star of Netflix's smash-hit QUEER EYE, tells his origin story for the first time. With his trademark wit, humor, and radical compassion, Tan reveals what it was like to grow up gay in a traditional Muslim family, as one of the few people of color in Doncaster, England. He illuminates his winding journey of coming of age, finding his voice (and style!), and how he finally came out to his family at the age of 34, revealing that he was happily married to the love of his life–a Mormon cowboy from Salt Lake City.
In Tan's own words, "The book is meant to spread joy, personal acceptance, and most of all understanding. Each of us is living our own private journey, and the more we know about each other, the healthier and happier the world will be."
The Spies of Shilling Lane by Jennifer Ryan
Links: Goodreads | Amazon* | Book Depository*
Synopsis: Mrs. Braithwaite, self-appointed queen of her English village, finds herself dethroned, despised, and dismissed following her husband's selfish divorce petition. Never deterred, the threat of a family secret being revealed sets her hot-foot to London to find the only person she has left–her clever daughter Betty, who took work there at the first rumbles of war.
But when she arrives, Betty's landlord, the timid Mr. Norris, informs her that Betty hasn't been home in days–with the chaos of the bombs, there's no telling what might have befallen her. Aghast, Mrs. Braithwaite sets her bullish determination to the task of finding her only daughter.
Storming into the London Blitz, Mrs. Braithwaite drags the reluctant Mr. Norris along as an unwitting sidekick as they piece together Betty's unexpectedly chaotic life. As she is thrown into the midst of danger and death, Mrs. Braithwaite is forced to rethink her old-fashioned notions of status, class, and reputation, and to reconsider the question that's been puzzling her since her world overturned: How do you measure the success of your life?
Donna Has Left the Building by Susan Jane Gilman
Links: Goodreads | Amazon* | Book Depository*
Synopsis: Forty-five-year-old Donna Koczynski is an ex-punk rocker, a recovering alcoholic, and the mother of two teenagers whose suburban existence detonates when she comes home early from a sales conference in Las Vegas to the surprise of a lifetime. As her world implodes, she sets off on an epic road trip to reclaim everything she believes she's sacrificed since her wild youth: Great friendship, passionate love, and her art. But as she careens across the U.S. from Detroit to New York to Memphis to Nashville, nothing turns out as she imagines. Ultimately, she finds herself resurrected on the other side of the globe, on a remote island embroiled in a crisis far bigger than her own.
Irresistibly funny, whip-smart, and surprisingly moving, Donna Has Left the Building spins an unforgettable tale about what it means to be brave—and to truly love—in a tumultuous world.
In at the Deep End by Kate Davies
Links: Goodreads | Amazon* | Book Depository*
Synopsis: Julia has had enough. Enough of the sex noises her roommate makes. Enough of her dead-end government job. Enough of the one-night stand who accused her of breaking his penis. The only thing she hasn't had enough of is orgasms; she hasn't had proper sex in three years.
So when Julia gets invited to a warehouse party in a part of town where trendy people who have lots of sex go on a Friday night, she readily accepts. And that night she meets someone: a conceptual artist, who also happens to be a woman.
Julia's sexual awakening begins; her new lesbian life is exhilarating. She finds her tribe at queer swing dancing classes, and guided by her new lover Sam, she soon discovers London's gay bars and BDSM clubs . . .  and the complexities of polyamory. Soon it becomes clear that Sam needs to call the shots, and Julia's newfound liberation comes to bear a suspicious resemblance to entrapment . . .
Mostly Dead Things by Kristen Arneth
Links: Goodreads | Amazon* | Book Depository*
Synopsis: One morning, Jessa-Lynn Morton walks into the family taxidermy shop to find that her father has committed suicide, right there on one of the metal tables. Shocked and grieving, Jessa steps up to manage the failing business, while the rest of the Morton family crumbles. Her mother starts sneaking into the shop to make aggressively lewd art with the taxidermied animals. Her brother Milo withdraws, struggling to function. And Brynn, Milo's wife—and the only person Jessa's ever been in love with—walks out without a word. As Jessa seeks out less-than-legal ways of generating income, her mother's art escalates—picture a figure of her dead husband and a stuffed buffalo in an uncomfortably sexual pose—and the Mortons reach a tipping point. For the first time, Jessa has no choice but to learn who these people truly are, and ultimately how she fits alongside them.
When We Were Lost by Kevin Wignall
Links: Goodreads | Amazon* | Book Depository*
Synopsis: Survival. It's a concept these high school students never had to consider–until their plane crashes in a remote rainforest with no adults left alive. With many of them falling prey to threats from both the jungle and man, they soon realize that danger comes in many sinister forms.
Tom Calloway didn't want to go on a field trip to Costa Rica, but circumstances had him ending up sitting in the back of the plane–which was the only part that was intact after the crash in the remote South American wilderness. Tom and a small group of his classmates are fortunate to be alive, but their luck quickly runs out when some of them fall prey to the unfamiliar threats of the jungle–animals, reptiles, insects, and even the unforgiving heat. Every decision they make could mean life or death.
As the days go by and the survivors' desperation grows, things get even more perilous. Not everyone can cope with the trauma of seeing their friends die, and a struggle for leadership soon pits them against each other. And when they come across evidence of other people in the middle of the rainforest, does that mean they're safe–or has their survival come to an even more vicious end?
Death in Kew Gardens (Kat Holloway Mysteries #3) by Jennifer Ashley
Links: Goodreads | Amazon* | Book Depository*
Synopsis: Kat Holloway steps out from beneath the stairs and into international intrigue, where murder and stolen treasure lurk among the upper echelons of Victorian London.
In return for a random act of kindness, scholar Li Bai Chang presents young cook Kat Holloway with a rare and precious gift–a box of tea. Kat thinks no more of her unusual visitor until two days later when the kitchen erupts with the news that Lady Cynthia's next-door neighbor has been murdered.
Known about London as an "Old China Hand," the victim claimed to be an expert in the language and customs of China, acting as intermediary for merchants and government officials. But Sir Jacob's dealings were not what they seemed, and when the authorities accuse Mr. Li of the crime, Kat and Daniel find themselves embroiled in a world of deadly secrets that reach from the gilded homes of Mayfair to the beautiful wonder of Kew Gardens.
The Unbreakables by Lisa Barr
Links: Goodreads | Amazon* | Book Depository*
Synopsis: The worst birthday ever might just be the gift of a lifetime…
It's Sophie Bloom's forty-second birthday, and she's ready for a night of celebration with Gabe, her longtime, devoted husband, and her two besties and their spouses. Dinner is served with a side of delicious gossip, including which North Grove residents were caught with their pants down on Ashley Madison after the secret on-line dating site for married and committed couples was hacked. Thirty-two million cheaters worldwide have been exposed…including Sophie's "perfect" husband. To add insult to injury, she learns Gabe is the top cheater in their town.
Humiliated and directionless, Sophie jumps into the unknown and flees to France to meet up with her teenage daughter who is studying abroad and nursing her own heartbreak. After a brief visit to Paris, Sophie heads out to the artist enclave of Saint-Paul-de-Vence. There, for the first time in a long time, Sophie acknowledges her own desires—not her husband's, not her daughter's—and rediscovers her essence with painful honesty and humor, reawakening both her sensuality and ambitions as a sculptor.
As she sheds her past and travels the obstacle-filled off beaten path, Sophie Bloom is determined to blossom. Allowing her true self to emerge in the postcard beauty of Provence, Sophie must decide what is broken forever…and what it means to be truly unbreakable.
All the Lost Things by Michelle Sacks
Links: Goodreads | Amazon* | Book Depository*
Synopsis: A simmering family drama about a father and daughter who embark on a road trip through the American South — but what they're leaving behind is as important as what lies ahead.
When we first meet seven-year-old Dolly, she immediately grabs us with a voice that is both precocious and effervescent. It has been a while since her dad has spent time with her, just the two of them, and so when he scoops her up and promises to take her on the adventure of a lifetime, Dolly is thrilled.
The first days on the road are incredibly exciting. Every pit stop promises a new delight for Dolly and her favourite plastic horse, Clemesta, who she's brought along for the adventure. There are milkshakes, shopping sprees, a theme park, and all the junk food she isn't allowed to eat under her mother's watchful eye. And, for the first time, she has her father's attention all to herself. But as they travel further south, into a country Dolly no longer recognizes, her dad's behavior grows increasingly erratic. He becomes paranoid and irresponsible, even a little scary. The adventure isn't fun anymore, but home is ever farther away. And Dolly isn't sure if she'll ever get back.
A compulsively readable work of psychological suspense from the first mile to the last, All the Lost Things introduces a remarkable young heroine who leaps off the page, charts a life-changing journey, and ultimately reveals the sometimes heartbreaking intersections of love, truth, and memory.
Unraveling by Karen Lord
Links: Goodreads | Amazon* | Book Depository*
Synopsis: In this standalone fantasy novel by an award-winning author, the dark truth behind a string of unusual murders leads to an otherworldly exploration of spirits, myth, and memory, steeped in Caribbean storytelling.
Dr. Miranda Ecouvo, forensic therapist of the City, just helped put a serial killer behind bars. But she soon discovers that her investigation into seven unusual murders is not yet complete. A near-death experience throws her out of time and into a realm of labyrinths and spirits. There, she encounters brothers Chance and the Trickster, who have an otherworldly interest in the seemingly mundane crimes from her files.
It appears the true mastermind behind the murders is still on the loose, chasing a myth to achieve immortality. Together, Miranda, Chance, and the Trickster must travel through conjured mazes, following threads of memory to locate the shadowy killer. As they journey deeper, they discover even more questions that will take pain and patience to answer. What is the price of power? Where is the path to redemption? And how can they stop the man–or monster–who would kill the innocent to live forever?
In West Mills by De'Shawn Charles Winslow
Links: Goodreads | Amazon* | Book Depository*
Synopsis: Azalea "Knot" Centre is determined to live life as she pleases. Let the people of West Mills say what they will; the neighbors' gossip won't keep Knot from what she loves best: cheap moonshine, nineteenth-century literature, and the company of men. And yet, Knot is starting to learn that her freedom comes at a high price. Alone in her one-room shack, ostracized from her relatives and cut off from her hometown, Knot turns to her neighbor, Otis Lee Loving, in search of some semblance of family and home.
Otis Lee is eager to help. A lifelong fixer, Otis Lee is determined to steer his friends and family away from decisions that will cause them heartache and ridicule. After his failed attempt as a teenager to help his older sister, Otis Lee discovers a possible path to redemption in the chaos Knot brings to his doorstep. But while he's busy trying to fix Knot's life, Otis Lee finds himself powerless to repair the many troubles within his own family, as the long-buried secrets of his troubled past begin to come to light.
Set in an African American community in rural North Carolina from 1941 to 1987, In West Mills is a magnificent, big-hearted small-town story about family, friendship, storytelling, and the redemptive power of love.
The Right Sort of Man by Allison Montclair
Links: Goodreads | Amazon* | Book Depository*
Synopsis: First comes love, then comes murder. 

In a London slowly recovering from World War II, two very different women join forces to launch a business venture in the heart of Mayfair–The Right Sort Marriage Bureau. Miss Iris Sparks, quick-witted and impulsive, and Mrs. Gwendolyn Bainbridge, practical and widowed with a young son, are determined to achieve some independence and do some good in a rapidly changing world.
But the promising start to their marriage bureau is threatened when their newest client, Tillie La Salle, is found murdered and the man arrested for the crime is the prospective husband they matched her with. While the police are convinced they have their man, Miss Sparks and Mrs. Bainbridge are not. To clear his name–and to rescue their fledging operation's reputation–Sparks and Bainbridge decide to investigate on their own, using the skills and contacts they've each acquired through life and their individual adventures during the recent war.
Little do they know that this will put their very lives at risk.
The Beyond (Devil's Isle #4) by Chloe Neill
Links: Goodreads | Amazon* | Book Depository*
Synopsis: Sensitive Claire Connolly must journey to another world in the electrifying fourth installment of Chloe Neill's post-apocalyptic urban fantasy series.
It's been a year since the Veil between the human world and the world Beyond was torn apart, and war began again. Sensitive Claire Connolly and bounty hunter Liam Quinn have been helping their human and paranormal allies fight back against the ravaging invaders and save what's left of New Orleans.
But a new enemy has arisen, more powerful than any they've seen before, and even Devil's Isle cannot hold her. . .
When Claire learns of a new magical weapon–one built by paranormals themselves -she knows it could turn the tide of war. But to reach it, she and Liam will have to cross into the Beyond itself. In a world full of hostile magic and dangerous foes, she'll have to channel the powers she once kept hidden in order to survive. New Orleans hangs in the balance, and the storm is growing closer . . .
Running to the Edge: A Band of Misfits and the Guru Who Unlocked the Secrets of Speed by Matthew Futterman
Links: Goodreads | Amazon* | Book Depository*
Synopsis: Visionary American running coach Bob Larsen assembled a mismatched team of elite California runners . . . the start of his decades-long quest for championships, Olympic glory, and pursuit of "the epic run." 
In the dusty hills above San Diego, Bob Larsen became America's greatest running coach. Starting with a ragtag group of high school cross country and track runners, Larsen set out on a decades-long quest to find the secret of running impossibly fast, for longer distances than anyone thought possible. Himself a former farm boy who fell into his track career by accident, Larsen worked through coaching high school, junior college, and college, coaxing talented runners away from more traditional sports as the running craze was in its infancy in the 60's and 70's. On the arid trails and windy roads of California, Larsen relentlessly sought the 'secret sauce' of speed and endurance that would catapult American running onto the national stage.
Running to the Edge is a riveting account of Larsen's journey, and his quest to discover the unorthodox training secrets that would lead American runners (elite and recreational) to breakthroughs never imagined. New York Times Deputy Sports Editor Matthew Futterman interweaves the dramatic stories of Larsen's runners with a fascinating discourse of the science behind human running, as well as a personal running narrative that follows Futterman's own checkered love-affair with the sport. The result is a narrative that will speak to every runner, a story of Larsen's triumphs–from high school cross-country meets to the founding of the cult-favorite 70's running group, the Jamul Toads, from national championships to his long tenure as head coach at UCLA, and from the secret training regimen of world champion athletes like Larsen's protégé, American Meb Keflezighi, to victories at the New York and Boston Marathons as well as the Olympics. Running to the Edge is a page-turner . . . a relentless crusade to run faster, farther.
The Last Pirate of New York: A Ghost Ship, a Killer, and the Birth of a Gangster Nation by Rich Cohen
Links: Goodreads | Amazon* | Book Depository*
Synopsis: Was he New York City's last pirate…or its first gangster? This is the true story of the bloodthirsty underworld legend who conquered Manhattan, port by port–for fans of Gangs of New York and Boardwalk Empire.
Albert Hicks was a feared, shadowy figure of the New York underworld in the mid-1800s. Handsome and charismatic, he was known to frequent the dive bars and gin joints of the Five Points, the most dangerous neighborhood in maritime Manhattan. For years, he operated out of the public eye, rambling from crime to crime, working on the water, in ships, sleeping in the nickel-a-night flops, drinking in barrooms where rat-baiting and bear-baiting were great entertainments.
Hicks's criminal career reached its peak in 1860, when he was hired, under an alias, as an extra hand on an oyster sloop. His plan was to rob the ship, make his getaway, and disappear in the teeming streets of lower Manhattan, as he'd done numerous times before. But the plan went awry, and the voyage turned into a massacre. In the straits of Coney Island, on a foggy night, the ghost sloop, adrift and unmanned, was rammed by another vessel. When police boarded the ship to investigate, they found blood and gore everywhere, no bodies, only the grisly signs of struggle. A manhunt was launched for the mysterious merchant seaman on the manifest.
Long fascinated by gangster legends, Rich Cohen tells the story of this notorious underworld figure for the first time, from his humble origins to his incarnation as a demon who terrorized the Five Points and became the gangster most feared by other gangsters, at a time when pirates anchored off of 14th street.
The Deep by Rivers Solomon
Links: Goodreads | Amazon* | Book Depository*
Synopsis: Yetu holds the memories for her people—water-dwelling descendants of pregnant African slave women thrown overboard by slave owners—who live idyllic lives in the deep. Their past, too traumatic to be remembered regularly, is forgotten by everyone, save one—the historian. This demanding role has been bestowed on Yetu.
Yetu remembers for everyone, and the memories, painful and wonderful, traumatic and terrible and miraculous, are destroying her. And so, she flees to the surface, escaping the memories, the expectations, and the responsibilities—and discovers a world her people left behind long ago.
Yetu will learn more than she ever expected to about her own past—and about the future of her people. If they are all to survive, they'll need to reclaim the memories, reclaim their identity—and own who they really are.
Rogue Strike (Jake Keller #2) by David Ricciardi
Links: Goodreads | Amazon* | Book Depository*
Synopsis: Jake Keller finds himself in a familiar position–on the run for his life and desperate to find the shadowy figures behind a global conspiracy.
CIA agent Jake Keller and his partner, Curt Roach, are in Yemen on an important mission. They've been tipped off to a secret meeting of top al Qaeda leaders. The plan is to interrupt the meeting with a few unexpected visitors–a pair of Hellfire missiles from an orbiting drone. But the drone stops responding to their signals and soon disappears over the horizon. When next seen, the drone is attacking innocent pilgrims in Mecca.
Jake and Curt are staggered. The U.S. government is desperate to disavow this atrocity. Who better to blame than a couple of rogue CIA agents? With all the governments of the Middle East looking for them and no help from their own side, they are in a desperate race to stay ahead of the mob and find out who's actually behind the crime.
The Truffle Underground: A Tale of Mystery, Mayhem, and Manipulation in the Shadowy Market of the World's Most Expensive Fungus by Ryan Jacobs
Links: Goodreads | Amazon* | Book Depository*
Synopsis: A thrilling journey through the hidden underworld of the world's most prized luxury ingredient.
Beneath the gloss of star chefs and crystal-laden tables, the truffle supply chain is touched by theft, secrecy, sabotage, and fraud. Farmers patrol their fields with rifles and fear losing trade secrets to spies. Hunters plant poisoned meatballs to eliminate rival truffle-hunting dogs. Naive buyers and even knowledgeable experts are duped by liars and counterfeits.
Deeply reported and elegantly written, this page-turning exposé documents the dark, sometimes deadly crimes at each level of the truffle's path from ground to plate, making sense of an industry that traffics in scarcity, seduction, and cash. Through it all, a question lingers: What, other than money, draws people to these dirt-covered knobs?
Normandy '44: D-Day and the Retaking of Europe by James Holland
Links: Goodreads | Amazon* | Book Depository*
Synopsis: D-Day, June 6, 1944, and the seventy-six days of bitter fighting in Normandy that followed the Allied landing, have become the defining episode of World War II in the west–the object of books, films, television series, and documentaries. Yet as familiar as it is, as James Holland makes clear in his definitive history, many parts of the OVERLORD campaign, as it was known, are still shrouded in myth and assumed knowledge. Drawing freshly on widespread archives and on the testimonies of eye-witnesses, Holland relates the extraordinary planning that made Allied victory in France possible; indeed, the story of how hundreds of thousands of men, and mountains of materiel, were transported across the English Channel, is as dramatic a human achievement as any battlefield exploit. The brutal landings on the five beaches and subsequent battles across the plains and through the lanes and hedgerows of Normandy–a campaign that, in terms of daily casualties, was worse than any in World War I–come vividly to life in conferences where the strategic decisions of Eisenhower, Rommel, Montgomery, and other commanders were made, and through the memories of paratrooper Lieutenant Dick Winters of Easy Company, British corporal and tanker Reg Spittles, Thunderbolt pilot Archie Maltbie, German ordnance officer Hans Heinze, French resistance leader Robert Leblanc, and many others.
For both sides, the challenges were enormous. The Allies confronted a disciplined German army stretched to its limit, which nonetheless caused tactics to be adjusted on the fly. Ultimately ingenuity, determination, and immense materiel strength–delivered with operational brilliance–made the difference. A stirring narrative by a pre-eminent historian, Normandy '44 offers important new perspective on one of history's most dramatic military engagements and is an invaluable addition to the literature of war.
Unsolved (Invisible #2) by James Patterson & David Ellis
Links: Goodreads | Amazon* | Book Depository*
Synopsis: FBI agent Emmy Dockery is absolutely relentless. She's young and driven, and her unique skill at seeing connections others miss has brought her an impressive string of arrests. But a shocking new case-unfolding across the country-has left her utterly baffled. The victims all appear to have died by accident, and have seemingly nothing in common. But this many deaths can't be coincidence. And the killer is somehow one step ahead of every move Dockery makes. How? To FBI Internal Affairs special agent, Harrison "Books" Bookman, everyone in the FBI is a suspect-particularly Emmy Dockery (the fact that she's his ex-wife doesn't make it easier). But someone else is watching Dockery. Studying, learning, waiting. Until it's the perfect time to strike.
The Last Unknowns edited by John Brockman
Links: Goodreads | Amazon* | Book Depository*
Synopsis: THIS IS A LITTLE BOOK OF PROFOUND QUESTIONS—unknowns that address the secrets of our world, our civilization, the meaning of life. Here are the deepest riddles that have fascinated, obsessed, and haunted the greatest thinkers of our time, including Nobel laureates, cosmologists, philosophers, economists, prize-winning novelists, religious scholars, and more than 250 leading scientists, artists, and theorists. In The Last Unknowns, John Brockman asks innovative thinkers: "What is 'The Last Question,' your last question, the question for which you will be remembered?"
Conscious: A Brief Guide to the Fundamental Mystery of the Mind by Annaka Harris
Links: Goodreads | Amazon* | Book Depository*
Synopsis: As humans, our awareness of being—that is, our consciousness—is so ingrained that we take it for granted. But the idea of consciousness raises profound questions when examined up close. Why would any collection of matter in the universe be conscious? How are we even able to think about this? And why should we?
In Conscious, Annaka Harris ponders these and other brain-twisting questions as she takes us through evolving definitions, philosophies, and scientific findings that probe our limited understanding of this age-old mystery. Is consciousness an illusion, or is it a universal property of all matter? Where does it reside, and what gives rise to it? As we try to understand how consciousness comes to be in the first place, we must grapple with how to define it, and–in the age of artificial intelligence–how to decide who or what experiences it.
Conscious is an illuminating meditation on the self, intelligence, and the circuitry that appears to give rise to the certainty of experience. Harris weaves lively arguments and viewpoints from an array of scientists, philosophers, academics, mindfulness experts, and futurists whose examinations radically alter our ideas about consciousness without definitively pinning it down—allowing us, as conscious beings, to think on it for ourselves, if indeed we can.
More News Tomorrow by Susan Richards Shreve
Links: Goodreads | Amazon* | Book Depository*
Synopsis: A thrilling and richly drawn family drama about a daughter's quest to understand her mother's mysterious death.
On the morning of her seventieth birthday, Georgianna Grove receives an unexpected letter that calls her back to Missing Lake, Wisconsin, where her mother was murdered sixty-six years earlier. Georgie's father had confessed to the murder the next morning and was carted off to a state penitentiary. Haunted by the night that took both her parents away and determined to unearth the truth, Georgie takes her reluctant family on what will become a dangerous canoe trip up the swollen Bone River to return to Missing Lake.
Acclaimed novelist Susan Richards Shreve captures the tenor of the times with clarity and elegance as Georgie untangles a web of bigotry and half- forgotten memories.
The Body in the Castle Well by Martin Walker
Links: Goodreads | Amazon* | Book Depository*
Synopsis: A missing art student. An international investigation. A secret that will shatter the village of St Denis. Bruno, chief of police, faces a dark reckoning with France's past in this page-turning mystery.
'Rich in atmosphere and personality' New York Times
A rich American art student is found dead at the bottom of a well in an ancient hilltop castle. The young woman, Claudia, had been working in the archives of an eminent French art historian, a crippled Resistance war hero, at his art-filled chateau.
As Claudia's White House connections get the US Embassy and the FBI involved, Bruno traces the people and events that led to her fatal accident – or was it murder?
Bruno learns that Claudia had been trying to buy the chateau and art collection of her tutor, even while her researches led her to suspect that some of his attributions may have been forged. This takes Bruno down a trail that leads him from the ruins of Berlin in 1945, to France's colonial war in Algeria.
The long arm of French history has reached out to find a new victim, but can Bruno identify the killer – and prove his case?
Dual Citizens by Alix Ohlin
Links: Goodreads | Amazon* | Book Depository*
Synopsis: Lark and Robin are half-sisters whose similarities end at being named for birds. While Lark is shy and studious, Robin is wild and artistic. Raised in Montreal by their disinterested single mother, they form a fierce team in childhood despite these differences. As they grow up, Lark excels at school and Robin becomes an extraordinary pianist. At seventeen, Lark flees to America to attend college, where she finds her calling in documentary films, and her sister soon joins her.
Later, in New York City, the sisters find themselves tested: Lark struggles with self-doubt, and Robin chafes against the demands of Juilliard. Under pressure, their bond grows strained and ultimately broken, and their paths diverge. Lark leaves New York when she meets Lawrence Wheelock, a renowned filmmaker who becomes both her employer and occasional lover, while Robin returns to Canada. When Wheelock denies Lark what she hopes for most of all–a child–she is forced to re-examine a life marked by unrealized ambitions and thwarted desires. And as she takes charge of her destiny, Lark discovers that despite their complicated, oftentimes painful relationship, there is only one person she can truly rely on: her sister.
In this gripping, unforgettable novel about motherhood, sisterhood, desire, and self-knowledge, Alix Ohlin traces the rich and complex path towards fulfillment as an artist and a human being, capturing the peculiar language of sisters and making visible the imperceptible strings that bind us to the ones we love–or have loved–for good.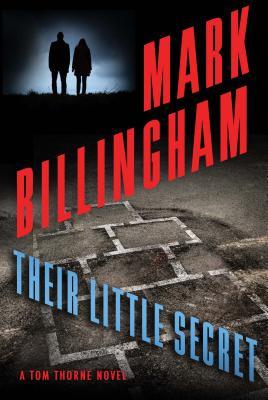 Their Little Secret (Tom Thorne #16) by Mark Billingham
Links: Goodreads | Amazon* | Book Depository*
Synopsis: When DI Tom Thorne is called to conduct a routine assessment at the site of a suicide, he expects to be in and out in no time. But when he arrives at the metro station, where a woman named Philippa Goodwin threw herself in front of an underground train, Thorne inexplicably senses something awry and feels compelled to dig deeper. He soon discovers that she was the victim of a callous con-man who preys on vulnerable women, and whose deception plunged Philippa to her end. Thorne enlists DI Nicola Tanner to help him track down the swindler and bring him to justice. But the detective duo gets more than they bargained for when a young man's bludgeoned body turns up on the shore of a nearby seaside town. The two cases come together in a way that neither of the detectives could have foreseen. Brilliantly plotted with a shocking psychological bent, Their Little Secret is another masterful thriller from one of Britain's most beloved crime writers. With twists and turns that will keep readers guessing until the final page, this is Mark Billingham's most chilling novel yet.
Tell Me Who You Are: Sharing Our Stories of Race, Culture, & Identity by Winona Guo & Priya Vulchi
Links: Goodreads | Amazon* | Book Depository*
Synopsis: An eye-opening exploration of race in America 
In this deeply inspiring book, Winona Guo and Priya Vulchi recount their experiences talking to people from all walks of life about race and identity on a cross-country tour of America. Spurred by the realization that they had nearly completed high school without hearing any substantive discussion about racism in school, the two young women deferred college admission for a year to collect first-person accounts of how racism plays out in this country every day–and often in unexpected ways.
In Tell Me Who You Are, Guo and Vulchi reveal the lines that separate us based on race or other perceived differences and how telling our stories–and listening deeply to the stories of others–are the first and most crucial steps we can take towards negating racial inequity in our culture. Featuring interviews with over 150 Americans accompanied by their photographs, this intimate toolkit also offers a deep examination of the seeds of racism and strategies for effecting change.
This groundbreaking book will inspire readers to join Guo and Vulchi in imagining an America in which we can fully understand and appreciate who we are.
The Great Believers by Rebecca Makkai (paperback release)
Links: Goodreads | Amazon* | Book Depository*
Synopsis: In 1985, Yale Tishman, the development director for an art gallery in Chicago, is about to pull off an amazing coup, bringing in an extraordinary collection of 1920s paintings as a gift to the gallery. Yet as his career begins to flourish, the carnage of the AIDS epidemic grows around him. One by one, his friends are dying and after his friend Nico's funeral, the virus circles closer and closer to Yale himself. Soon the only person he has left is Fiona, Nico's little sister.
Thirty years later, Fiona is in Paris tracking down her estranged daughter who disappeared into a cult. While staying with an old friend, a famous photographer who documented the Chicago crisis, she finds herself finally grappling with the devastating ways AIDS affected her life and her relationship with her daughter. The two intertwining stories take us through the heartbreak of the eighties and the chaos of the modern world, as both Yale and Fiona struggle to find goodness in the midst of disaster.
The Great Believers has become a critically acclaimed, indelible piece of literature; it was selected as one of New York Times Best 10 Books of the Year, a Washington Post Notable Book, a Buzzfeed Book of the Year, a Skimm Reads pick, and a pick for the New York Public Library's Best Books of the year.
Fruit of the Drunken Tree by Ingrid Rojas Contreras
Links: Goodreads | Amazon* | Book Depository*
Synopsis: The Santiago family lives in a gated community in Bogota, safe from the political upheaval terrorizing the country. Seven-year-old Chula and her older sister Cassandra enjoy carefree lives thanks to this protective bubble, but the threat of kidnappings, car bombs, and assassinations hover just outside the neighborhood walls, where the godlike drug lord Pablo Escobar continues to elude authorities and capture the attention of the nation.
When their mother hires Petrona, a live-in-maid from the city's guerrilla-occupied slum, Chula makes it her mission to understand Petrona's mysterious ways. But Petrona's unusual behavior belies more than shyness. She is a young woman crumbling under the burden of providing for her family as the rip tide of first love pulls her in the opposite direction. As both girls' families scramble to maintain stability amidst the rapidly escalating conflict, Petrona and Chula find themselves entangled in a web of secrecy that will force them both to choose between sacrifice and betrayal.
Inspired by the author's own life, and told through the alternating perspectives of the willful Chula and the achingly hopeful Petrona, Fruit of the Drunken Tree contrasts two very different, but inextricable coming-of-age stories. In lush prose, Rojas Contreras sheds light on the impossible choices women are often forced to make in the face of violence and the unexpected connections that can blossom out of desperation.
Calypso by David Sedaris (paperback release)
Links: Goodreads | Amazon* | Book Depository*
Synopsis: If you've ever laughed your way through David Sedaris's cheerfully misanthropic stories, you might think you know what you're getting with Calypso. You'd be wrong.
When he buys a beach house on the Carolina coast, Sedaris envisions long, relaxing vacations spent playing board games and lounging in the sun with those he loves most. And life at the Sea Section, as he names the vacation home, is exactly as idyllic as he imagined, except for one tiny, vexing realization: it's impossible to take a vacation from yourself.
With Calypso, Sedaris sets his formidable powers of observation toward middle age and mortality. Make no mistake: these stories are very, very funny–it's a book that can make you laugh 'til you snort, the way only family can. Sedaris's powers of observation have never been sharper, and his ability to shock readers into laughter unparalleled. But much of the comedy here is born out of that vertiginous moment when your own body betrays you and you realize that the story of your life is made up of more past than future.
This is beach reading for people who detest beaches, required reading for those who loathe small talk and love a good tumor joke. Calypso is simultaneously Sedaris's darkest and warmest book yet–and it just might be his very best.
The Dinner List by Rebecca Serle (paperback release)
Links: Goodreads | Amazon* | Book Depository*
Synopsis: "We've been waiting for an hour." That's what Audrey says. She states it with a little bit of an edge, her words just bordering on cursive. That's the thing I think first. Not: Audrey Hepburn is at my birthday dinner, but Audrey Hepburn is annoyed."
At one point or another, we've all been asked to name five people, living or dead, with whom we'd like to have dinner. Why do we choose the people we do? And what if that dinner was to actually happen? These are the questions Rebecca Serle contends with in her utterly captivating novel, THE DINNER LIST, a story imbued with the same delightful magical realism as One Day, and the life-changing romance of Me Before You.
When Sabrina arrives at her thirtieth birthday dinner she finds at the table not just her best friend, but also three significant people from her past, and well, Audrey Hepburn. As the appetizers are served, wine poured, and dinner table conversation begins, it becomes clear that there's a reason these six people have been gathered together.
Delicious but never indulgent, sweet with just the right amount of bitter, THE DINNER LIST is a romance for our times. Bon appetit.
Everything Happens for a Reason: And Other Lies I've Loved by Kate Bowler (paperback release)
Links: Goodreads | Amazon* | Book Depository*
Synopsis: NAMED ONE OF THE BEST BOOKS OF THE YEAR BY REAL SIMPLE
Kate Bowler is a professor at Duke Divinity School with a modest Christian upbringing, but she specializes in the study of the prosperity gospel, a creed that sees fortune as a blessing from God and misfortune as a mark of God's disapproval. At thirty-five, everything in her life seems to point toward "blessing." She is thriving in her job, married to her high school sweetheart, and loves life with her newborn son.
Then she is diagnosed with stage IV colon cancer.
The prospect of her own mortality forces Kate to realize that she has been tacitly subscribing to the prosperity gospel, living with the conviction that she can control the shape of her life with "a surge of determination." Even as this type of Christianity celebrates the American can-do spirit, it implies that if you "can't do" and succumb to illness or misfortune, you are a failure. Kate is very sick, and no amount of positive thinking will shrink her tumors. What does it mean to die, she wonders, in a society that insists everything happens for a reason? Kate is stripped of this certainty only to discover that without it, life is hard but beautiful in a way it never has been before.
Frank and funny, dark and wise, Kate Bowler pulls the reader deeply into her life in an account she populates affectionately with a colorful, often hilarious retinue of friends, mega-church preachers, relatives, and doctors. Everything Happens for a Reasontells her story, offering up her irreverent, hard-won observations on dying and the ways it has taught her to live.
The Secret Mother by Shalini Boland (paperback release)
Links: Goodreads | Amazon* | Book Depository*
Synopsis: Are you my mommy?
Tessa Markham returns home to find a child in her kitchen. He thinks she is his mother. But Tessa doesn't have any children.
Not anymore.
She doesn't know who the little boy is or how he got there. After contacting the police, Tessa is suspected of kidnapping the mystery child. Her whole life is turned upside down. And then her husband reveals a secret of his own…
Tessa isn't sure what to believe or whom to trust. Because someone is lying. To find out who, she must first confront her painful past. But is the truth more dangerous than Tessa realizes?
The Secret Mother is an intense psychological thriller with a twist that will make you wonder if you can ever trust anyone again.
Barefoot Beach (Harmony Harbor #8) by Debbie Mason
Links: Goodreads | Amazon* | Book Depository*
Synopsis: Can a summer of love make up for a lifetime of secrets?
Wedding fever has taken over Harmony Harbor this summer, and the local matchmakers have set their sights on Theia Lawson, a former navy pilot who's in town for a stay at Greystone Manor. And while Theia's got her reasons to put this small town behind her as fast as she can, there's a certain tall, dark, and irresistible man that she can't seem to get off her mind.
Firefighter Marco DiRossi wants to beat the matchmakers at their own game so he conspires with Theia to pretend they've already fallen in love. It's only for the summer. What could go wrong? Yet as the beach season draws to a close, Marco and Theia find their pretend relationship has led to very real attraction. But when a secret from the past is revealed, jeopardizing everything they hold dear, can this unlikely couple find their way to a happily-ever-after?
Lake Success by Gary Shteyngart (paperback release)
Links: Goodreads | Amazon* | Book Depository*
Synopsis: Narcissistic, hilariously self-deluded, and divorced from the real world as most of us know it, hedge-fund manager Barry Cohen oversees $2.4 billion in assets. Deeply stressed by an SEC investigation and by his three-year-old son's diagnosis of autism, he flees New York on a Greyhound bus in search of a simpler, more romantic life with his old college sweetheart. Meanwhile, his super-smart wife, Seema–a driven first-generation American who craved the picture-perfect life that comes with wealth–has her own demons to face. How these two flawed characters navigate the Shteyngartian chaos of their own making is at the heart of this piercing exploration of the 0.1 Percent, a poignant tale of familial longing and an unsentimental ode to what really makes America great.
The Two-Week Arrangement (Penthouse Affair #1) by Kendall Ryan
Links: Goodreads | Amazon* | Book Depository*
Synopsis: Dear Sexy AF Intern,
I know you don't particularly care that I'm the CEO of this company, and you're just an intern. I also know you're not impressed by my power or my wealth, and that's fine.
You think you've got me all figured out from working alongside me for two weeks, but you don't know me. Not really.
You don't know that I'm a single dad to twin toddlers, or that those two little girls matter more to me than this entire hotel chain.
I'm not interested in starting something deep and meaningful, but what I am interested in is the way your body reacts to mine when we're in the same room. You probably assume the concentration on my face is work-related, when in reality, I'm figuring out which I want more–to nail you against the wall, or to bend you over my desk.
While you're too disciplined to act on it, I'm not. And the night you stepped into my limo, all bets were off.
When Katie Met Cassidy by Camille Perri (paperback release)
Links: Goodreads | Amazon* | Book Depository*
Synopsis: When it comes to Cassidy, Katie can't think straight.
Katie Daniels, a twenty-eight-year-old Kentucky transplant with a strong set of traditional values, has just been dumped by her fiancé when she finds herself seated across a negotiating table from native New Yorker Cassidy Price, a sexy, self-assured woman wearing a man's suit. While at first Katie doesn't know what to think, a chance meeting later that night leads them both to the Metropolis, a dimly lit lesbian dive bar that serves as Cassidy's second home.
The night offers straight-laced Katie a glimpse into a wild yet fiercely tight-knit community, one in which barrooms may as well be bedrooms, and loyal friends fill in the spaces absent families leave behind. And in Katie, Cassidy finds a chance to open her heart in new ways. Soon their undeniable chemistry will push each woman to confront what she thinks she deserves–and what it is she truly wants.
Soonish: Ten Emerging Technologies That'll Improve and/or Ruin Everything by Kelly & Zach Weinersmith (paperback release)
Links: Goodreads | Amazon* | Book Depository*
Synopsis: From a top scientist and the creator of the hugely popular web comic Saturday Morning Breakfast Cereal, a hilariously illustrated investigation into future technologies — from how to fling a ship into deep space on the cheap to 3D organ printing
What will the world of tomorrow be like? How does progress happen? And why do we not have a lunar colony already? What is the hold-up?
In this smart and funny book, celebrated cartoonist Zach Weinersmith and noted researcher Dr. Kelly Weinersmith give us a snapshot of what's coming next — from robot swarms to nuclear fusion powered-toasters. By weaving their own research, interviews with the scientists who are making these advances happen, and Zach's trademark comics, the Weinersmiths investigate why these technologies are needed, how they would work, and what is standing in their way.
New technologies are almost never the work of isolated geniuses with a neat idea. A given future technology may need any number of intermediate technologies to develop first, and many of these critical advances may appear to be irrelevant when they are first discovered. The journey to progress is full of strange detours and blind alleys that tell us so much about the human mind and the march of civilization.
To this end, Soonish investigates ten different emerging fields, from programmable matter to augmented reality, from space elevators to robotic construction, to show us the amazing world we will have, you know, soonish.
Soonish is the perfect gift for science lovers for the holidays!
The Fate of Food: What We'll Eat in a Bigger, Hotter, Smarter World by Amanda Little
Links: Goodreads | Amazon* | Book Depository*
Synopsis: Climate models show that global crop production will decline every decade for the rest of this century due to drought, heat, and flooding. Water supplies are in jeopardy. Meanwhile, the world's population is expected to grow another 30 percent by midcentury. So how, really, will we feed nine billion people sustainably in the coming decades?
Amanda Little, a professor at Vanderbilt University and an award-winning journalist, spent three years traveling through a dozen countries and as many U.S. states in search of answers to this question. Her journey took her from an apple orchard in Wisconsin to a remote control organic farm in Shanghai, from Norwegian fish farms to famine-stricken regions of Ethiopia. The raise to reinvent the global food system is on, and the challenge is twofold: We must solve the existing problems of industrial agriculture while also preparing for the pressures ahead. Through her interviews and adventures with farmers, scientists, activists, and engineers, Little tells the fascinating story of human innovation and explores new and old approaches to food production while charting the growth of a movement that could redefine sustainable food on a grand scale. She meets small permaculture farmers and "Big Food" executives, botanists studying ancient superfoods and Kenyan farmers growing the country's first GMO corn. She travels to places that might seem irrelevant to the future of food yet surprisingly play a critical role–a California sewage plant, a U.S. Army research lab, even the inside of a monsoon cloud above Mumbai. Little asks tough questions: Can GMOs actually be good for the environment–and for us? Are we facing the end of animal meat? What will it take to eliminate harmful chemicals from farming? How can a clean, climate-resilient food supply become accessible to all?
Throughout her journey, Little finds and shares a deeper understanding of the threats of climate change and encounters a sense of awe and optimism about the lessons of our past and the scope of human ingenuity.
The Summer Demands by Deborah Shapiro
Links: Goodreads | Amazon* | Book Depository*
Synopsis: On the verge of her fortieth birthday, and shaken by a recent miscarriage, Emily inherits an abandoned summer camp in Massachusetts. She and her husband move onto the property and make grand plans to revitalize the land. But they soon discover that their inheritance includes an unexpected guest. On a walk through the old campgrounds, she once frequented as a girl, Emily discovers, living undetected in one of the cabins, a magnetic twenty-two-year-old named Stella.
As the two women begin spending time together—talking and drinking, swimming in the lake, watching seductive French films through long afternoons—Emily finds herself playing at performing various roles relative to Stella: friend, mother, lover. Each encounter they share promises to bring Emily a little closer to an understanding of her own identity, but it also puts her marriage and future at risk. How much does she really know about Stella? Why is Stella here, and what does she want, and what might she take with her, if and when she leaves?
Taking place over a single summer in a landscape that refuses to be tamed, The Summer Demands is a beautiful, quietly startling exploration of the sting of seduction, of unspoken female rage, and of how desire and ambition shift over time. It advances Deborah Shapiro's place as one of America's most captivating writers—a novelist who "adroitly conveys women's complicated intimacy" (The New York Times Book Review).
The Plaza: The Secret Life of American's Most Famous Hotel by Julie Satow
Links: Goodreads | Amazon* | Book Depository*
Synopsis: Journalist Julie Satow's thrilling, unforgettable history of how one illustrious hotel has defined our understanding of money and glamour, from the Gilded Age to the Go-Go Eighties to today's Billionaire Row.
From the moment in 1907 when New York millionaire Alfred Gwynne Vanderbilt strode through the Plaza Hotel's revolving doors to become its first guest, to the afternoon in 2007 when a mysterious Russian oligarch paid a record price for the hotel's largest penthouse, the eighteen-story white marble edifice at the corner of Fifth Avenue and 59th Street has radiated wealth and luxury. For some, the hotel evokes images of F. Scott Fitzgerald frolicking in the Pulitzer Fountain, or Eloise, the impish young guest who pours water down the mail chute. But the true stories captured in THE PLAZA also include dark, hidden secrets: the cold-blooded murder perpetrated by the construction workers in charge of building the hotel, how Donald J. Trump came to be the only owner to ever bankrupt the Plaza, and the tale of the disgraced Indian tycoon who ran the hotel from a maximum-security prison cell, 7,000 miles away in Delhi. In this definitive history, award-winning journalist Julie Satow not only pulls back the curtain on Truman Capote's Black and White Ball and The Beatles' first stateside visit-she also follows the money trail. THE PLAZA reveals how a handful of rich, dowager widows were the financial lifeline that saved the hotel during the Great Depression, and how, today, foreign money and anonymous shell companies have transformed iconic guest rooms into condominiums that shield ill-gotten gains-hollowing out parts of the hotel as well as the city around it.THE PLAZA is the account of one vaunted New York City address that has become synonymous with wealth and scandal, opportunity and tragedy. With glamour on the surface and strife behind the scenes, it is the story of how one hotel became a mirror reflecting New York's place at the center of the country's cultural narrative for over a century.
Lulu's Cafe by T.I. Lowe
Links: Goodreads | Amazon* | Book Depository*
Synopsis: When a damaged young woman is given a chance to reclaim her life in a small South Carolina town, she must reckon with the dark secrets she left behind in order to accept the love she deserves.
On the run from a violent past, Leah Allen arrived in tiny Rivertown, South Carolina, battered and broken, but ready to reinvent herself. By a stroke of fate, Leah is drawn to the Southern hospitality of a small café, looking for a warm meal but finding so much more. Lulu, the owner, offers her a job, a place to stay and a new lease on life. Through Lulu's tenacious warmth and generosity, Leah quickly finds herself embraced by the quaint community as she tries to put herself back together. Given she's accustomed to cruelty, the kindness is overwhelming.
Soon Leah meets Crowley Mason, the most eligible bachelor in town. A lawyer and friend of Lulu's, Crowley is wary of Leah's sudden, mysterious arrival. Despite his reserve, something sparks between them that can't be denied. But after all she's been through, can Leah allow herself to truly love and be loved, especially when her first urge is to run?
Exploring the resiliency of both the heart and the spirit, Lulu's Café gorgeously illustrates how old scars can finally heal no matter how deep they seem.
You Cannot Mess This Up: A True Story That Never Happened by Amy Wienland Daughters
Links: Goodreads | Amazon* | Book Depository*
Synopsis: It's 2014 and Amy Daughters is a forty-six-year old stay-at-home mom living in Dayton, Ohio. She returns to her hometown of Houston over the Thanksgiving holiday to discuss her parents' estate—and finds herself hurled back in time. Suddenly, it's 1978, and she is forced to spend thirty-six hours in her childhood home with her nuclear family, including her ten-year old self. Over the next day and a half she reconsiders every feeling she's ever had, discusses current events with dead people, gets overserved at a party with her parent's friends, and is treated to lunch at the Bonanza Sirloin Pit. Besides noticing that everyone is smoking cigarettes, she's still jealous of her sister, and there is a serious lack of tampons in the house, Amy also begins to appreciate that memories are malleable, wholly dependent on who is doing the remembering. In viewing her parents as peers and her siblings as detached children, she redefines her difficult relationships with her family members and, ultimately, realizes that her life story matters and is profoundly significant—not so much to everyone else, perhaps, but certainly to her. Amy's guide said her trip back in time wouldn't change anything in the future, but by the time her thirty-six hours are up, she's convinced that she'll never be the same again.
Emotional Advantage: Embracing All Your Feelings to Create a Life You Love by Randy Taran
Links: Goodreads | Amazon* | Book Depository*
Synopsis: In recent years, there has been an overwhelming interest in the science of happiness and positive psychology, and many books on the subject. There is a good reason for this: it is a core, universal human drive. And while happiness has opened the door for many to move forward, there is a burgeoning curiosity about the full range of human emotions, all of which factor into the human experience. What do we do when life does not go as planned?
Neuroscience reveals that to understand and utilize any emotion, we need to "name it to tame it." It turns out that even negative emotions have something to offer, if we know how to learn from them. Have you ever woken up in a fog of feelings and felt directionless? Or maybe it was hard to pinpoint exactly what you were feeling, but it wasn't where you wanted to be? What if we could actually use our feelings as a pathway to guide us back to our inner compass? What if, like alchemists, we had the tools to transform our emotions to take charge of creating our very best life? What if we could comprehend how even the most troublesome emotions are sending messages to alert, protect, and fuel us forward?
Emotional Advantage is that guide. It will show us how a new perspective on fear can move us to courage, how guilt can clarify our values, and how anger can help us create healthy boundaries.
---
Connect with me:
Instagram | Goodreads | Twitter | Podcast
Please note: All links marked with (*) are affiliate links. Meaning, if you click and make a purchase I will get a small percentage of the purchase price from the retailer. Purchases like these help support my blog!