Happy new release Tuesday!! I'm back with Part II. This post includes all of the adult new releases for the week. If you missed Part I, you can find it here.
Which of these amazing books are you most excited about?
---
Mrs. Everything by Jennifer Weiner
Links: Goodreads | Amazon* | Book Depository*
Synopsis: Do we change or does the world change us?
Jo and Bethie Kaufman were born into a world full of promise.
Growing up in 1950s Detroit, they live in a perfect "Dick and Jane" house, where their roles in the family are clearly defined. Jo is the tomboy, the bookish rebel with a passion to make the world more fair; Bethie is the pretty, feminine good girl, a would-be star who enjoys the power her beauty confers and dreams of a traditional life.
But the truth ends up looking different from what the girls imagined. Jo and Bethie survive traumas and tragedies. As their lives unfold against the background of free love and Vietnam, Woodstock and women's lib, Bethie becomes an adventure-loving wild child who dives headlong into the counterculture and is up for anything (except settling down). Meanwhile, Jo becomes a proper young mother in Connecticut, a witness to the changing world instead of a participant. Neither woman inhabits the world she dreams of, nor has a life that feels authentic or brings her joy. Is it too late for the women to finally stake a claim on happily ever after?
In her most ambitious novel yet, Jennifer Weiner tells a story of two sisters who, with their different dreams and different paths, offer answers to the question: How should a woman be in the world?
Recursion by Blake Crouch
Links: Goodreads | Amazon* | Book Depository*
Synopsis: Memory makes reality. That's what New York City cop Barry Sutton is learning as he investigates the devastating phenomenon the media has dubbed False Memory Syndrome—a mysterious affliction that drives its victims mad with memories of a life they never lived.
Neuroscientist Helena Smith already understands the power of memory. It's why she's dedicated her life to creating a technology that will let us preserve our most precious moments of our pasts. If she succeeds, anyone will be able to re-experience a first kiss, the birth of a child, the final moment with a dying parent.
As Barry searches for the truth, he comes face-to-face with an opponent more terrifying than any disease—a force that attacks not just our minds but the very fabric of the past. And as its effects begin to unmake the world as we know it, only he and Helena, working together, will stand a chance at defeating it.
But how can they make a stand when reality itself is shifting and crumbling all around them? 
Waiting for Tom Hanks by Kerry Winfrey
Links: Goodreads | Amazon* | Book Depository*
Synopsis: Can a romcom-obssessed romantic finally experience the meet-cute she always dreamed of or will reality never compare to fiction, in this charming debut adult novel from Kerry Winfrey.
Annie is twenty-seven years old, single, and obsessed with romantic comedies (she and her mother watched them religiously, before her mom died). Her dating life is limited by the expectations she's formed from these movies. She is not as open to new experiences as she might be, because she's waiting for her Tom Hanks–i.e., a guy she'll find in the perfect, meet-cute romantic comedy way. When Annie does finally meet her perfect match, it's not quite in the way she expected, and she's forced to reckon with the walls she's built around herself over the years.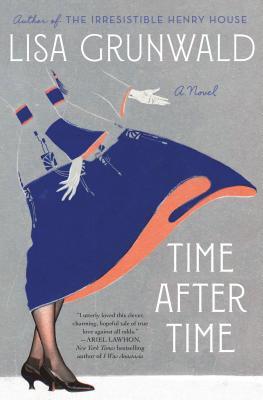 Time After Time by Lisa Grunwald
Links: Goodreads | Amazon* | Book Depository*
Synopsis: On a clear December morning in 1937, at the famous gold clock in Grand Central Terminal, Joe Reynolds, a hardworking railroad man from Queens, meets a vibrant young woman who seems mysteriously out of place. Nora Lansing is a Manhattan socialite whose flapper clothing, pearl earrings, and talk of the Roaring Twenties don't seem to match the bleak mood of Depression-era New York. Captivated by Nora from her first electric touch, Joe despairs when he tries to walk her home and she disappears. Finding her again—and again—will become the focus of his love and his life.
Nora, an aspiring artist and fiercely independent, is shocked to find she's somehow been trapped, her presence in the terminal governed by rules she cannot fathom. It isn't until she meets Joe that she begins to understand the effect that time is having on her, and the possible connections to the workings of Grand Central and the solar phenomenon known as Manhattanhenge, when the sun rises or sets between the city's skyscrapers, aligned perfectly with the streets below.
As thousands of visitors pass under the famous celestial blue ceiling each day, Joe and Nora create a life unlike any they could have imagined. With infinite love in a finite space, they take full advantage of the "Terminal City" within a city, dining at the Oyster Bar, visiting the Whispering Gallery, and making a home at the Biltmore Hotel. But when the construction of another landmark threatens their future, Nora and Joe are forced to test the limits of freedom and love.
Delving into Grand Central Terminal's rich past, Lisa Grunwald crafts a masterful historical novel about a love affair that defies age, class, place, and even time.
The First Mistake by Sandie Jones
Links: Goodreads | Amazon* | Book Depository*
Synopsis: THE WIFE: For Alice, life has never been better. With her second husband, she has a successful business, two children, and a beautiful house.
HER HUSBAND: Alice knows that life could have been different if her first husband had lived, but Nathan's arrival into her life gave her back the happiness she craved.
HER BEST FRIEND: Through the ups and downs of life, from celebratory nights out to comforting each other through loss, Alice knows that with her best friend Beth by her side, they can survive anything together. So when Nathan starts acting strangely, Alice turns to Beth for help. But soon, Alice begins to wonder whether her trust has been misplaced . . .
The first mistake could be her last.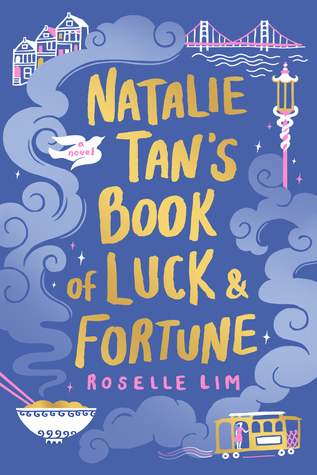 Natalie Tan's Book of Luck & Fortune by Roselle Lim
Links: Goodreads | Amazon* | Book Depository*
Synopsis: At the news of her mother's death, Natalie Tan returns home. The two women hadn't spoken since Natalie left in anger seven years ago, when her mother refused to support her chosen career as a chef. Natalie is shocked to discover the vibrant neighborhood of San Francisco's Chinatown that she remembers from her childhood is fading, with businesses failing and families moving out. She's even more surprised to learn she has inherited her grandmother's restaurant.
The neighborhood seer reads the restaurant's fortune in the leaves: Natalie must cook three recipes from her grandmother's cookbook to aid her struggling neighbors before the restaurant will succeed. Unfortunately, Natalie has no desire to help them try to turn things around–she resents the local shopkeepers for leaving her alone to take care of her agoraphobic mother when she was growing up. But with the support of a surprising new friend and a budding romance, Natalie starts to realize that maybe her neighbors really have been there for her all along.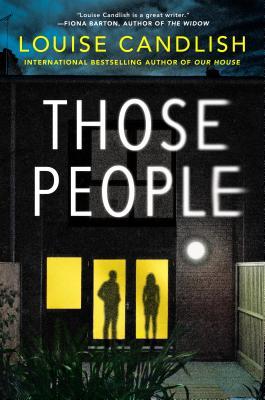 Those People by Louise Candlish
Links: Goodreads | Amazon* | Book Depository*
Synopsis: Lowland Way is the suburban dream. The houses are beautiful, the neighbors get along, and the kids play together on weekends.
But when Darren and Jodie move into the house on the corner, they don't follow the rules. They blast music at all hours, begin an unsightly renovation, and run a used-car business from their yard. It doesn't take long for an all-out war to start brewing.
Then, early one Saturday, a horrific death shocks the street. As police search for witnesses, accusations start flying–and everyone has something to hide.
Fix Her Up (Hot & Hammered #1) by Tessa Bailey
Links: Goodreads | Amazon* | Book Depository*
Synopsis: After an injury ends Travis Ford's major league baseball career, he returns home to start over. He just wants to hammer out his frustrations at his new construction gig and forget all about his glory days. But he can't even walk through town without someone recapping his greatest hits. Or making a joke about his… bat. And then there's Georgie, his buddy's little sister, who is definitely not a kid anymore.
Georgette Castle has crushed on her older brother's best friend for years. The grumpy, bear of a man working for her family's house flipping business is a far cry from the charming sports star she used to know. But a moody scowl doesn't scare her and Georgie's determined to show Travis he's more than a pretty face and a batting average, even if it means putting her feelings aside to be "just friends."
Travis wants to brood in peace. But the girl he used to tease is now a funny, full-of-life woman who makes him feel whole again. And he wants her. So damn bad. Except Georgie's off limits and he knows he can't give her what she deserves. But she's becoming the air he breathes and Travis can't stay away, no matter how hard he tries…
Man of the Year by Caroline Louise Walker
Links: Goodreads | Amazon* | Book Depository*
Synopsis: Dr. Robert Hart, Sag Harbor's just-named Man of the Year, is the envy of his friends and neighbors. His medical practice is thriving. He has a beautiful old house and a beautiful new wife and a beautiful boat docked in the village marina. Even his wayward son, Jonah, is back on track, doing well at school, finally worthy of his father's attentions. So when Jonah's troubled college roommate, Nick, needs a place to stay for the summer, Hart and his wife generously offer him their guest house. A win-win: Jonah will have someone to hang with, and his father can bask in the warm glow of his own generosity.
But when he begins to notice his new houseguest getting a little too close to his wife, the good doctor's veneer begins to crack. All the little lies Robert tells—harmless falsehoods meant to protect everything he holds dear—begin to mount. Before long, he's embroiled in a desperate downward spiral, destroying the lives that stand in his way. It's only the women in his life—his devoted office manager, his friends, his wife—who can clearly see the truth.
Biting and timely, Man of the Year races along at an electric pace, with a wicked twist that you won't see coming.
The Summer of Sunshine and Margot by Susan Mallery
Links: Goodreads | Amazon* | Book Depository*
Synopsis: As an etiquette coach, Margot teaches her clients to fit in. But she's never faced a client like Bianca, an aging movie star who gained fame—and notoriety—through a campaign of shock and awe. Schooling Bianca on the fine art of behaving like a proper diplomat's wife requires intensive lessons, forcing Margot to move into the monastery turned mansion owned by the actress's intensely private son. Like his incredible home, Alec's stony exterior hides secret depths Margot would love to explore. But will he trust her enough to let her in?
Sunshine has always been the good-time sister, abandoning jobs to chase after guys who used her, then threw her away. No more. She refuses to be "that girl" again. This time, she'll finish college, dedicate herself to her job as a nanny, and she 100 percent will not screw up her life again by falling for the wrong guy. Especially not the tempting single dad who also happens to be her boss.
Master storyteller Susan Mallery weaves threads of family drama, humor, romance and a wish-you-were-there setting into one of the most satisfying books of the year!
The Wisdom of Sally Red Shoes by Ruth Hogan
Links: Goodreads | Amazon* | Book Depository*
Synopsis: Masha is drowning.
Once a spirited, independent woman with a rebellious streak, her life has been forever changed by a tragic event twelve years ago.
Unable to let go of her grief, she finds solace in the silent company of the souls of her local Victorian cemetery and at the town's lido, where she seeks refuge underwater – safe from the noise and the pain.
But a chance encounter with two extraordinary women – the fabulous and wise Kitty Muriel, a convent girl-turned-magician's wife-turned-seventy-something-roller-disco-fanatic, and the mysterious Sally Red Shoes, a bag lady with a prodigious voice – opens up a new world of possibilities, and the chance to start living again.
Until the fateful day when the past comes roaring back…
The Islanders by Meg Mitchell Moore
Links: Goodreads | Amazon* | Book Depository*
Synopsis: Anthony Puckett was a rising literary star. The son of an uber-famous thriller writer, Anthony's debut novel spent two years on the bestseller list and won the adoration of critics. But something went very wrong with his second work. Now Anthony's borrowing an old college's friend's crumbling beach house on Block Island in the hopes that solitude will help him get back to the person he used to be.
Joy Sousa owns and runs Block Island's beloved whoopie pie café. She came to this quiet space eleven years ago, newly divorced and with a young daughter, and built a life for them here. To her customers and friends, Joy is a model of independence, hard-working and happy. And mostly she is. But this summer she's thrown off balance. A food truck from a famous New York City brand is roving around the island, selling goodies—and threatening her business.
Lu Trusdale is spending the summer on her in-laws' dime, living on Block Island with her two young sons while her surgeon husband commutes to the mainland hospital. When Lu's second son was born, she and her husband made a deal: he'd work and she'd quit her corporate law job to stay home with the boys. But a few years ago, Lu quietly began working on a private project that has becoming increasingly demanding on her time. Torn between her work and home, she's beginning to question that deal she made.
Over the twelve short weeks of summer, these three strangers will meet and grow close, will share secrets and bury lies. And as the promise of June turns into the chilly nights of August, the truth will come out, forcing each of them to decide what they value most, and what they are willing to give up to keep it.
The Summer Guests by Mary Alice Monroe
Links: Goodreads | Amazon* | Book Depository*
Synopsis: Late August is a beautiful time on the Southern coast—the peach trees are ripe, the ocean is warm, and the sweet tea is icy. A perfect time to enjoy the rocking chairs on the porch. But beneath the calm surface bubbles a threat: it's also peak hurricane season.
When a hurricane threatens the coasts of Florida and South Carolina, an eclectic group of evacuees flees for the farm of their friends Grace and Charles Phillips in North Carolina: the Phillips's daughter Moira and her rescue dogs, famed equestrian Javier Angel de la Cruz, makeup artist Hannah McLain, horse breeder Gerda Klug and her daughter Elise, and island resident Cara Rutledge. They bring with them only the few treasured possessions they can fit in their vehicles. Strangers to all but the Phillips, they must ride out the storm together.
During the course of one of the most challenging weeks of their lives, relationships are put to the test as the evacuees are forced to confront the unresolved issues they have with themselves and with each other. But as the storm passes, they realize that what really matters isn't what they brought with them to the mountains. Rather, it's what they'll take with them once they leave.
Honestly, We Meant Well by Grand Ginder
Links: Goodreads | Amazon* | Book Depository*
Synopsis: The Wright family is in ruins.
Sue Ellen Wright has what she thinks is a close-to-perfect life. A terrific job as a Classics professor, a loving husband, and a son who is just about to safely leave the nest.
But then disaster strikes. She learns that her husband is cheating, and that her son has made a complete mess of his life. So, when the opportunity to take her family to a Greek island for a month presents itself, she jumps at the chance. This sunlit Aegean paradise, with its mountains and beaches is, after all, where she first fell in love with both a man and with an ancient culture. Perhaps Sue Ellen's past will provide the key to her and her family's salvation.
With his signature style of biting wit, hilarious characters, and deep emotion, Grant Ginder's Honestly, We Meant Well is a funny, brilliant novel proving that with family, drama always comes with comedy.
One Minute Later by Susan Lewis
Links: Goodreads | Amazon* | Book Depository*
Synopsis: How well do you know the people you love? For one young woman returning to the past, the answer could be heart-shattering…
Vivi Shager is living her dream. Raised with drive and ambition by a resolutely single mother, Vivi has a thriving law career, a gorgeous apartment in London, and a full calendar that keeps her busy at work and at play. Then on the day of her twenty-seventh birthday, an undiagnosed heart condition sends Vivi's prospects for the future into a tailspin. After escaping her roots nearly a decade ago, she's forced to return to her childhood home to be cared for by her devoted and enigmatic mother. Vivi has always known the woman is hiding something and now she's determined to find out what it is. Though her condition makes her fragile and vulnerable and she's afraid of what may happen, her spirit remains strong. Then comes an unexpected ray of light.
Josh Raynor, a local veterinarian who his sisters claim is too handsome for his own good, brings a forbidden love to Vivi's world. Josh and Vivi are soon inseparable, unaware of the past their families share. All Vivi knows is that Josh is wrestling with a demon of his own…
Then quite suddenly the awful truth is staring Vivi in the face and it changes everything.
Sisters of Summer's End (Summer Resort #2) by Lori Foster
Links: Goodreads | Amazon* | Book Depository*
Synopsis: As the summer ends, friendship begins…When single mom Joy Lee abandoned her old life to take a job at a lakeside resort, she found something that her family's wealth and influence could never buy: peace of mind. Not easy to come by for the once-burned divorce who keeps everyone at a distance. But when her new friend, Maris, dares her to take a chance with the drive-in's charismatic new owner, everything changes for Joy and her young son. A difficult childhood has left Maris Kennedy with definite priorities. Her job running Summer's End, the camp store and cafe, comes first. Always. Nothing could ever make her risk that hard-won security–especially not her free-spirited colleague. But the more she encourages Joy to open herself up to new experiences, the more Maris begins to wonder what she, too, might be missing. Learning how to trust will bring Joy and Maris together.
And soon they form a friendship that leaves them as close as sisters–and open to love where they least expect it…in Summer's End.
Bone Deep by Sandra Ireland
Links: Goodreads | Amazon* | Book Depository*
Synopsis: Is a story ever just a story?
Mac, a retired academic and writer, is working on a new collection of folktales, inspired by local legends, and at the insistence of her only child, Arthur, she hires a young assistant, Lucie, to live in a cottage on her property and help her transcribe them. What Arthur doesn't know is that his mother is determined to keep the secrets of her past from ever being discovered. And what Mac doesn't know is that Lucie has a few complicated secrets of her own.
The creaking presence of an ancient water mill next to Mac's property that used to grind wheat into flour serves as an eerie counterpoint for these two women as they circle warily around each other, haunted by the local legend of two long-dead sisters, ready to point accusing fingers from the pages of history.
This atmospheric page turner evocatively gives voice to the question: What happens when you fall in love with the wrong person?
Call Your Daughter Home by Deb Spera
Links: Goodreads | Amazon* | Book Depository*
Synopsis: A stunning tour de force following three fierce, unforgettable Southern women in the years leading up to the Great Depression
It's 1924 South Carolina and the region is still recovering from the infamous boll weevil infestation that devastated the land and the economy. Gertrude, a mother of four, must make an unconscionable decision to save her daughters from starvation or die at the hands of an abusive husband. Retta is navigating a harsh world as a first-generation freed slave, still employed by the Coles, influential plantation proprietors who once owned her family. Annie is the matriarch of the Coles family and must come to terms with the terrible truth that has ripped her family apart.These three women seemingly have nothing in common, yet as they unite to stand up to the terrible injustices that have long plagued the small town, they find strength in the bond that ties women together. Told in the pitch-perfect voices of Gertrude, Retta and Annie, Call Your Daughter Home is an audacious, timeless story about the power of family, deep-buried secrets and the ferocity of motherhood.
The Grand Dark by Richard Kadrey
Links: Goodreads | Amazon* | Book Depository*
Synopsis: The Grand Dark is a dark, stand-alone fantasy that immerses us in a world where the extremes of bleakness and beauty exist together in dangerous harmony in a city on the edge of civility and chaos.
The Great War is over. The city of Lower Proszawa celebrates the peace with a decadence and carefree spirit as intense as the war's horrifying despair. But this newfound hedonism—drugs and sex and endless parties—distracts from strange realities of everyday life: Intelligent automata taking jobs. Genetically engineered creatures that serve as pets and beasts of war. A theater where gruesome murders happen twice a day. And a new plague that even the ceaseless euphoria can't mask.
Unlike others who live strictly for fun, Largo is an addict with ambitions. A bike messenger who grew up in the slums, he knows the city's streets and its secrets intimately. His life seems set. He has a beautiful girlfriend, drugs, a chance at a promotion—and maybe, an opportunity for complete transformation: a contact among the elite who will set him on the course to lift himself up out of the streets.
But dreams can be a dangerous thing in a city whose mood is turning dark and inward. Others have a vision of life very different from Largo's, and they will use any methods to secure control. And in behind it all, beyond the frivolity and chaos, the threat of new war always looms.
This Is Home by Lisa Duffy
Links: Goodreads | Amazon* | Book Depository*
Synopsis: Sixteen-year-old Libby Winters lives in Paradise, a seaside town north of Boston that rarely lives up to its name. After the death of her mother, she lives with her father, Bent, in the middle apartment of their triple decker home—Bent's two sisters, Lucy and Desiree, live on the top floor. A former soldier turned policeman, Bent often works nights, leaving Libby under her aunts' care. Shuffling back and forth between apartments—and the wildly different natures of her family—has Libby wishing for nothing more than a home of her very own.
Quinn Ellis is at a crossroads. When her husband John, who has served two tours in Iraq, goes missing back at home, suffering from PTSD he refuses to address, Quinn finds herself living in the first-floor apartment of the Winters house. Bent had served as her husband's former platoon leader, a man John refers to as his brother, and despite Bent's efforts to make her feel welcome, Quinn has yet to unpack a single box.
For Libby, the new tenant downstairs is an unwelcome guest, another body filling up her already crowded house. But soon enough, an unlikely friendship begins to blossom, when Libby and Quinn stretch and redefine their definition of family and home.
With gorgeous prose and a cast of characters that feel wholly real and lovably flawed, This Is Home is a nuanced and moving novel of finding where we belong.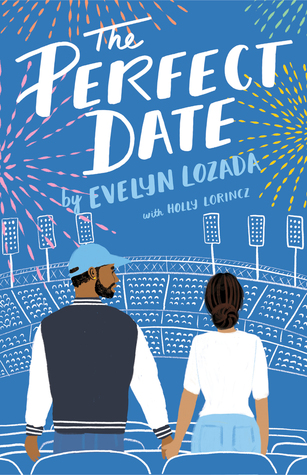 The Perfect Date by Evelyn Lozada & Holly Lorincz
Links: Goodreads | Amazon* | Book Depository*
Synopsis: Angel Gomez only wants to get through nursing school and earn enough to support her mother and her son, Jose. Her bartending job helps bring in some extra cash, and the last thing she's interested in is flirting or men in general.
Caleb "The Duke" Lewis is an up and coming star for the Yankees, known for getting around. However, his last breakup left him distracted and made him turn to drink. When he's caught by the Yankees manager at a party instead of training, he's suspended and sent back to the Bronx to get his head straight.
Angel and Duke's worlds collide one night at the club and sparks fly. Though Angel wants nothing to do with Duke, he has no intention of letting her slip through his fingers. She isn't star-struck by his fame, and this might be just what he needs to get things in order. He'll do anything to convince her…even make her an offer she can't refuse.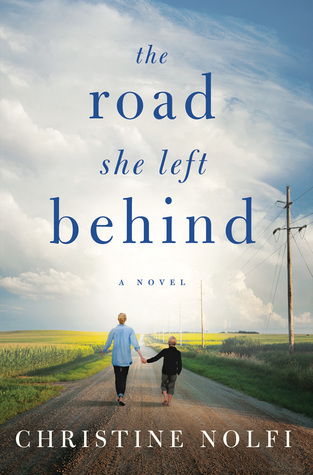 The Road She Left Behind by Christine Nolfi
Links: Goodreads | Amazon* | Book Depository*
Synopsis: Three women. Two families torn apart by secrets.
Crushed by guilt over the car accident that killed her father and sister, and torn apart by her mother's resentment, Darcy Goodridge fled her family estate eight years ago and hasn't looked back. Now an unexpected phone call threatens to upend what little serenity she's found. Her nephew, Emerson, who was just a baby when his mother died, has gone missing. Darcy must return home and face her past in order to save him.
Once back in Ohio, Darcy realizes there's more to Emerson's disappearance—and to the sudden retirement of her mother, Rosalind—than meets the eye. As she works to make inroads with Rosalind, Darcy begins to unravel a decades-old secret that devastated her family and forced a wedge between her and Michael Varano, the man she left heartbroken when she vanished after the funeral. After carrying the scars of that fateful night for almost a decade, Darcy is determined to find closure, healing, and maybe even love where she lost them all in the first place—right back home where she belongs.
The Darwin Affair by Time Mason
Links: Goodreads | Amazon* | Book Depository*
Synopsis: London, June 1860: When an assassination attempt is made on Queen Victoria, and a petty thief is gruesomely murdered moments later—and only a block away—Chief Detective Inspector Charles Field quickly surmises that these crimes are connected to an even more sinister plot. Was Victoria really the assassin's target? Are those closest to the Crown hiding something? And who is the shadowy figure witnesses describe as having lifeless, coal-black eyes?
Soon, Field's investigation exposes a shocking conspiracy in which the publication of Charles Darwin's controversial On the Origin of Species sets off a string of murders, arson, kidnapping, and the pursuit of a madman named the Chorister. As the investigation takes Field from the dangerous alleyways of London to the hallowed halls of Oxford, the list of possible conspirators grows, and the body count escalates. And as he edges closer to the Chorister, he uncovers dark secrets that were meant to remain forever hidden.
Tim Mason has created a rousing page-turner that both Charles Dickens and Sir Arthur Conan Doyle would relish and envy.
Notes to Self by Emilie Pine (paperback release)
Links: Goodreads | Amazon* | Book Depository*
Synopsis: In this dazzling debut, Emilie Pine speaks to the events that have marked her life–those emotional disruptions for which our society has no adequate language, at once bittersweet, clandestine, and ordinary. She writes with radical honesty on the unspeakable grief of infertility, on caring for an alcoholic parent, on taboos around female bodies and female pain, on sexual violence and violence against the self. This is the story of one woman, and of all women.
Devastating, poignant, and wise–and joyful against the odds–Notes to Self is an unforgettable exploration of what it feels like to be alive, and a daring act of rebellion against a society that is more comfortable with women's silence.
Fatal Inheritance by Rachel Rhys
Links: Goodreads | Amazon* | Book Depository*
Synopsis: She didn't have an enemy in the world…until she inherited a fortune.
London 1948: Eve Forrester is stuck in a loveless marriage, isolated in her gray and gloomy house when out of the blue, she receives a letter. A wealthy stranger has left her a mysterious inheritance but in order to find out more, she must travel to the glittering French Riviera.
There, Eve discovers she has been bequeathed an enchanting villa overlooking the Mediterranean Sea and suddenly, life could not be more glamorous. But while she rubs shoulders with the rich and famous, challengers to her unexplained fortune begin to emerge—challengers who would love to see Eve gone forever.
Alone in paradise, Eve must unlock the story behind her surprise bequest—before her unexpected twist of fate turns deadly…
Fatal Inheritance is an intoxicating story of dysfunctional families and long-hidden secrets, set against the decadence of the Côte d'Azur.
The Body in Question by Jill Ciment
Links: Goodreads | Amazon* | Book Depository*
Synopsis: The place: central Florida. The situation: a sensational murder trial involving a rich, white teenage girl–a twin–on trial for the horrific murder of her toddler brother, and the sequestered jury deciding her fate. The setting: a utilitarian marble cube of a courthouse, more Soviet than Le Corbusier; and the court-appointed motel off the interstate.
Two of the jurors: Hannah, a 52 year-old former Rolling Stone, Interview Magazine photographer of rock stars and socialites (she switched to photographing animals when she realized she looked at people "as a species" rather than as individuals) and Graham, a 41 year-old anatomy professor, sequestered (she, Juror C-2; he, F-17), holed up at the Econo-Lodge off I-75.
As the shocking and numbing details of the crime and its surrounding facts are revealed during a string of days and seemingly endless court hours, the nights, playing out in a series of court-financed meals (Outback Steak House; Red Lobster; Domino's pizza delivery), Hannah and Graham fall into a furtive affair, keeping their oath, as jurors, never to discuss the trial. During deliberations the lovers learn they are on opposing sides of the case and realize that their fellow jurors are wise to their affair. After the trial's end, as Hannah returns home to her much older, now, suddenly, frail husband (they married when she was 24; he, 58) an exploding media fury involving the case catches them all up in a frenzy of public outrage at a jury that seems to have convicted the wrong twin, and a judge who has received an anonymous handwritten letter about a series of sexual encounters ("I feel it is my duty as a juror and a citizen to report that two of my fellow jurors had sexual contact on more than seven occasions during our nights at the motel…"), calling into question their respective verdicts, and announcing she is releasing the jurors' names to the media. Hannah's "one last dalliance before she is too old" takes on profoundly personal and moral consequences, as the novel moves to its affecting, powerful and surprising conclusion.
Bunny by Mona Awad
Links: Goodreads | Amazon* | Book Depository*
Synopsis: Samantha Heather Mackey couldn't be more of an outsider in her small, highly selective MFA program at New England's Warren University. A scholarship student who prefers the company of her dark imagination to that of most people, she is utterly repelled by the rest of her fiction writing cohort–a clique of unbearably twee rich girls who call each other "Bunny," and are often found entangled in a group hug so tight they become one.
But everything changes when Samantha receives an invitation to the Bunnies' fabled "Smut Salon," and finds herself inexplicably drawn to their front door–ditching her only friend, Ava, a caustic art school dropout, in the process. As Samantha plunges deeper and deeper into the sinister yet saccharine world of the Bunny cult and starts to take part in their ritualistic off-campus "Workshop" where they magically conjure their monstrous creations, the edges of reality begin to blur, and her friendships with Ava and the Bunnies are brought into deadly collision.
A spellbinding, down-the-rabbit-hole tale of loneliness and belonging, creativity and agency, and friendship and desire, Bunny is the dazzlingly original second book from this author.
The Disappearance of Alistair Ainsworth (The Daughter of Sherlock Holmes #3) by Leonard Goldberg
Links: Goodreads | Amazon* | Book Depository*
Synopsis: Joanna and the Watsons receive an unexpected visitor to 221b Baker Street during a nocturnal storm. A rain-drenched Dr. Alexander Verner arrives with a most harrowing tale.
Verner has just returned from an unsettling trip to see a patient who he believes is being held against his will. Joanna quickly realizes that Verner's patient is a high-ranking Englishman who the Germans have taken captive to pry vital information about England's military strategies for the Great War. The man is revealed to be Alistair Ainsworth, a cryptographer involved in the highest level of national security.
The police are frantic to find Ainsworth before the Germans can use him to decode all of England's undeciphered messages. Ainsworth must be found at all costs and Joanna and the Watsons might be the only ones who can connect the clues to find him.
The Good Sister by Gillian McAllister
Links: Goodreads | Amazon* | Book Depository*
Synopsis: An electrifying novel about the unyielding bond between two sisters, which is severely tested when one of them is accused of the worst imaginable crime.
Martha and Becky Blackwater are more than sisters–they're each other's lifelines. When Martha finds herself struggling to balance early motherhood and her growing business, Becky steps in to babysit her niece, Layla, without a second thought, bringing the two women closer than ever. But when Layla is found dead one morning, at only eight weeks old, Becky is charged with the unthinkable: the murder of her sister's child.
Nine months later, Becky is on trial and maintains her innocence–and so does Martha. Unable to shake the feeling that her sister couldn't possibly be guilty, Martha sets out to uncover exactly what happened that night, and how things could have gone so wrong. As the trial progresses, fault lines between the sisters begin to show–revealing cracks deep in their relationship and threatening the family each has worked so hard to build. With incredible empathy and resounding emotional heft, The Good Sister is a powerhouse of a novel that will lead readers to question everything they know about motherhood, family, and the price of forgiveness.
Norco '80: The True Story of the Most Spectacular Bank Robbery in American History by Peter Houlahan
Links: Goodreads | Amazon* | Book Depository*
Synopsis: Norco '80 tells the story of how five heavily-armed young men—led by an apocalyptic born-again Christian—attempted a bank robbery that turned into one of the most violent criminal events in U.S. history, forever changing the face of American law enforcement. Part action thriller and part courtroom drama, Norco '80 transports the reader back to the Southern California of the 1970s, an era of predatory evangelical gurus, doomsday predictions, megachurches, and soaring crime rates, with the threat of nuclear obliteration looming over it all.
A group of landscapers transforms into a murderous gang of bank robbers armed to the teeth with military-grade weapons. Their desperate getaway turned the surrounding towns into war zones. When it was over, three were dead and close to twenty wounded; a police helicopter was forced down from the sky, and thirty-two police vehicles were destroyed by thousands of rounds of ammo. The resulting trials shook the community to the core, raising many issues that continue to plague society today: from racism and the epidemic of post-traumatic stress disorder within law enforcement to religious extremism and the militarization of local police forces.
The History of Living Forever by Jake Wolff
Links: Goodreads | Amazon* | Book Depository*
Synopsis: A chemistry student falls for his teacher and uncovers a centuries-old quest for the Elixir of Life
Conrad Aybinder is a boy with a secret; sixteen and ready for anything. A chemistry genius, he has spent the summer on an independent-study project with his favorite teacher, Sammy Tampari. Sammy is also Conrad's first love. But the first day of senior year, the students are informed that Mr. Tampari is dead. Rumors suggest an overdose. How can it be? Drugs are for unhappy people, Conrad is sure, not for people who have fallen in love.
Soon, though, it is clear that Sammy had a life hidden even from Conrad, evidenced by the journals he left for Conrad to discover after his death. The journals detail twenty years of research aimed at creating recipes for something called the Elixir of Life. Sammy has left Conrad a mystery and a scientific puzzle, but also, it seems, the chance to cure his father's terminal illness. Conrad must race against time and other interested parties to uncover the missing piece of the recipe. What will he do to discover the formula?
Spanning centuries of scientific and alchemical inquiry, ranging from New York to Romania to Easter Island, featuring drug kingpins, Big Pharma flunkies, centenarians, and a group of ambitious coin collectors, Jake Wolff's The History of Living Forever is equal parts thrilling adventure and meditation on mortality, thoughtful investigation of mental illness, and a reminder to be on the lookout for magic in science and life.
Velocity Weapon (The Protectorate #1) by Megan E. O'Keefe
Links: Goodreads | Amazon* | Book Depository*
Synopsis: Dazzling space battles, intergalactic politics, and rogue AI collide in Velocity Weapon, the first book in this epic space opera by award-winning author Megan O'Keefe.
Sanda and Biran Greeve were siblings destined for greatness. A high-flying sergeant, Sanda has the skills to take down any enemy combatant. Biran is a savvy politician who aims to use his new political position to prevent conflict from escalating to total destruction.
However, on a routine maneuver, Sanda loses consciousness when her gunship is blown out of the sky. Instead of finding herself in friendly hands, she awakens 230 years later on a deserted enemy warship controlled by an AI who calls himself Bero. The war is lost. The star system is dead. Ada Prime and its rival Icarion have wiped each other from the universe.
Now, separated by time and space, Sanda and Biran must fight to put things right.
Someone Who Will Love You in All Your Damaged Glory: Stories by Raphael Bob-Waksberg
Links: Goodreads | Amazon* | Book Depository*
Synopsis: A fabulously off-beat collection of short stories about love–the best and worst thing in the universe.
In "A Most Blessed and Auspicious Occasion," a young couple planning a wedding is forced to deal with interfering relatives dictating the appropriate number of ritual goat sacrifices. "Missed Connection–m4w" is the tragicomic tale of a pair of lonely commuters eternally failing to make that longed-for contact. The members of a rock band in "Up-and-Comers" discover they suddenly have superpowers–but only when they're drunk. And in "The Serial Monogamist's Guide to Important New York City Landmarks," a woman maps her history of romantic failures based on the places she and her significant others visited together.
Equally at home with the surreal and the painfully relatable (or both at once), Bob-Waksberg delivers a killer combination of humor, romance, whimsy, cultural commentary, and crushing emotional vulnerability. The resulting collection is a punchy, perfect bloody valentine.
Giants of the Monsoon Forest: Living and Working with Elephands by Jacob Shell
Links: Goodreads | Amazon* | Book Depository*
Synopsis: High in the mountainous rainforests of Burma and India grow some of the world's last stands of mature, wild teak. For more than a thousand years, people here have worked with elephants to log these otherwise impassable forests and move people and goods (often illicitly) under cover of the forest canopy. In Giants of the Monsoon Forest, geographer Jacob Shell takes us deep into this strange elephant country to explore the lives of these extraordinarily intelligent creatures.
The relationship between elephant and rider is an intimate one that lasts for many decades. When an elephant is young, he or she is paired with a rider, who is called a mahout. The two might work together their entire lives. Though not bred to work with humans, these elephants can lift and carry logs, save people from mudslides, break logjams in raging rivers, and navigate dense mountain forests with passengers on their backs.
Visiting tiny logging villages and forest camps, Shell describes fascinating characters, both elephant and human—like a heroic elephant named Maggie who saves dozens of British and Burmese refugees during World War II, and an elephant named Pak Chan who sneaks away from the Ho Chi Minh Trail to mate with a partner in a passing herd. We encounter an eloquent colonel in a rebel army in Burma's Kachin State, whose expertise is smuggling arms and valuable jade via elephant convoy, and several particularly smart elephants, including one who discovers, all on his own, how to use a wood branch as a kind of safety lock when lifting heavy teak logs.
Giants of the Monsoon Forest offers a new perspective on animal intelligence and reveals an unexpected relationship between evolution in the natural world and political struggles in the human one. Shell examines why the complex tradition of working with elephants has endured with Asian elephants, but not with their counterparts in Africa. And he shows us how Asia's secret forest culture might offer a way to save the elephants. By performing rescues after major floods—as they did in the wake of the 2004 Indian Ocean tsunami—and helping sustainably log Asian forests, humans and elephants working together can help protect the fragile spaces they both need to survive.
The Friend Zone by Abby Jimenez
Links: Goodreads | Amazon* | Book Depository*
Synopsis: Kristen Petersen doesn't do drama, will fight to the death for her friends, and has no room in her life for guys who just don't get her. She's also keeping a big secret: facing a medically necessary procedure that will make it impossible for her to have children.
Planning her best friend's wedding is bittersweet for Kristen — especially when she meets the best man, Josh Copeland. He's funny, sexy, never offended by her mile-wide streak of sarcasm, and always one chicken enchilada ahead of her hangry. Even her dog, Stuntman Mike, adores him. The only catch: Josh wants a big family someday. Kristen knows he'd be better off with someone else, but as their attraction grows, it's harder and harder to keep him at arm's length.
The Friend Zone will have you laughing one moment and grabbing for tissues the next as it tackles the realities of infertility and loss with wit, heart, and a lot of sass.
Providence by Caroline Kepnes (paperback release)
Links: Goodreads | Amazon* | Book Depository*
Synopsis: Best friends in small-town New Hampshire, Jon and Chloe share an intense, near-mystical bond. But before Jon can declare his love for his soul mate, he is kidnapped, and his plans for a normal life are permanently dashed. Four years later, Jon reappears. He is different now: bigger, stronger, and with no memory of the time he was gone. Jon wants to pick up where he and Chloe left off–until the horrifying instant he realizes he possesses strange powers that pose a grave threat to everyone he cares for. Afraid of hurting Chloe, Jon runs away, embarking on a journey for answers.
Meanwhile, in Providence, Rhode Island, healthy college students and townies with no connection to one another are inexplicably dropping dead. A troubled detective prone to unexplainable hunches, Charles "Eggs" DeBenedictus suspects there's a serial killer at work. But when he starts asking questions, Eggs is plunged into a shocking whodunit he never could have predicted.
With an intense, mesmerizing voice, Caroline Kepnes makes keen and powerful observations about human connection and how love and identity can dangerously blur together.
Satisfaction Guaranteed by Lauren Blakely
Synopsis: Look, she started it.
She issued me a challenge I couldn't back down from. Make her purr like no man has done before.
Fine, she's my business partner's daughter. All right, I'm also working in the same damn practice with her. Yes, she happens to be my ex-fling. But that was seven years ago, and it was barely a week-long thing.
Except, Sloane is still the one I can't stop thinking of — brilliant, sexy, captivating Sloane. Maybe a week of taking her to new heights will get her out of my head.
So what if we spend a few nights on the town too? So what if I romance her across Manhattan? It's all in the name of scientific pursuit of more magnificent Os.
Until the rules change…
American Prison: A Reporter's Undercover Journey Into the Business of Punishment by Shane Bauer
Links: Goodreads | Amazon* | Book Depository*
Synopsis: In 2014, Shane Bauer was hired for $9 an hour to work as an entry-level prison guard at a private prison in Winnfield, Louisiana. An award-winning investigative journalist, he used his real name; there was no meaningful background check. Four months later, his employment came to an abrupt end. But he had seen enough, and in short order he wrote an exposé about his experiences that won a National Magazine Award and became the most-read feature in the history of the magazine Mother Jones. Still, there was much more that he needed to say. In American Prison, Bauer weaves a much deeper reckoning with his experiences together with a thoroughly researched history of for-profit prisons in America from their origins in the decades before the Civil War. For, as he soon realized, we can't understand the cruelty of our current system and its place in the larger story of mass incarceration without understanding where it came from. Private prisons became entrenched in the South as part of a systemic effort to keep the African-American labor force in place in the aftermath of slavery, and the echoes of these shameful origins are with us still.
The private prison system is deliberately unaccountable to public scrutiny. Private prisons are not incentivized to tend to the health of their inmates, or to feed them well, or to attract and retain a highly-trained prison staff. Though Bauer befriends some of his colleagues and sympathizes with their plight, the chronic dysfunction of their lives only adds to the prison's sense of chaos. To his horror, Bauer finds himself becoming crueler and more aggressive the longer he works in the prison, and he is far from alone.
A blistering indictment of the private prison system, and the powerful forces that drive it, American Prison is a necessary human document about the true face of justice in America.
Kickin' It (Red Card #2) by Rachel Van Dyken
Links: Goodreads | Amazon* | Book Depository*
Synopsis: Successful, high-profile sports agent Matt Kingston thinks he can handle anything. Then soccer player Parker Speedman shows up at his door. She is young and gorgeous, has natural talent, and is looking for a team. She's also a hothead with a punchy past who floored her last coach on live TV. Despite his misgivings, Matt agrees to be both her agent and her coach. Professional common sense says she's off-limits. But what can he say about the raw attraction between them?
Parker plays soccer with her heart and soul. But after the events of the last year, she's shaken. She's already seen what a powerful man can do to a female athlete's career. And her beloved dream is in the hands of a sexy, gorgeous man with the uncanny ability to slip past her defenses…and into her heart.
Now Matt and Parker are about to learn that when it comes to love, the only way to win is by breaking every rule they know. And by playing nice. Real nice.
One Man (Naked Trilogy #1) by Lisa Renee Jones
Synopsis: Jax North. He's handsome, brutally so, and wealthy. Our first encounter is intense and sex is my escape. I go with it. I go with him and what a ride it is. And then, I say goodbye. Only you don't say goodbye to a man like Jax if he doesn't want you to. I've challenged him without meaning to. He wants me. I don't want to want him, and yet, I crave him. And he tears me down, my resistance, my walls. But those walls protect me. They seal my secrets inside. And I forget that being alone is safe.
Before long, my secrets begin to be revealed, and I trust him so deeply that I think maybe he can handle them. Maybe I dare to believe that alone isn't better.
Until I discover that Jax was never an accident.
He has secrets.
He knew my secret. He came for me.
One Man is the first book in the dangerously sexy Naked Trilogy by New York Times bestselling author Lisa Renee Jones.
The Starter Wife by Nina Laurin
Links: Goodreads | Amazon* | Book Depository*
Synopsis: Local police have announced that they're closing the investigation of the suspected drowning of 37-year-old painter Colleen Westcott. She disappeared on April 11, 2010, and her car was found parked near the waterfront in Cleveland two days later, but her body has never been found. The chief of police has stated that no concrete evidence of foul play has been discovered in the probe.

I close the online search window, annoyed. These articles never have enough detail. They think my husband's first wife disappeared or they think she is dead. There's a big difference.
My phone rings, jarring me away from my thoughts, and when I pick it up, it's an unknown number. The only answer to my slightly breathless hello is empty static.
When the voice does finally come, it's female, low, muffled somehow. "Where is it, Claire? What did you do with it? Tell me where it is."
A woman. A real flesh-and-blood woman on the other end of the phone. She's not just in my head.
A wave of panic spreads under my skin like ice water. It's Colleen.
Plastic by Frank Strausser
Links: Goodreads | Amazon* | Book Depository*
Synopsis: Dr. Harry Previn, the renowned Beverly Hills plastic surgeon, is secretly called in to operate on the disfigured face of the ravishingly beautiful teen pop star Fay Wray following an assault. Surrounded by image makers who value beauty over all else, he soon fears Fay is in mortal danger. Will he risk everything to save her beauty, her life, or himself?
Plastic is a novel of psychological suspense about a heinous crime that leads to a desperate Hollywood cover up. Welcome to "The Capital of Good Looks," an ephemeral world of celebrity and beauty crashing at the intersection of Hollywood and rock and roll.
The October Man (Rivers of London #7.5) by Ben Aaronovitch
Links: Goodreads | Amazon* | Book Depository*
Synopsis: Trier is famous for wine, Romans and for being Germany's oldest city. So when a man is found dead with, his body impossibly covered in a fungal rot, the local authorities know they are out of their depth.
Fortunately this is Germany, where there are procedures for everything.
Enter Investigator Tobias Winter, whose aim is to get in, deal with the problem, and get out with the minimum of fuss, personal danger and paperwork. With the help of frighteningly enthusiastic local cop, Vanessa Sommer, he's quick to link the first victim to a group of ordinary middle aged men – and to realise they may have accidentally reawakened a bloody conflict from a previous century. But the rot is still spreading, literally and with the suspect list extending to people born before Frederick the Great solving the case may mean unearthing the city's secret magical history.
. . . so long as that history doesn't kill them first.
They Called Me Wyatt by Natasha Tynes
Links: Goodreads | Amazon* | Book Depository*
Synopsis: When Jordanian student Siwar Salaiha is murdered on her birthday in College Park, Maryland, her consciousness survives, finding refuge in the body of a Seattle baby boy. Stuck in this speech delayed three-year old body, Siwar tries but fails to communicate with Wyatt's parents, instead she focuses on solving the mystery behind her murder. Eventually, her consciousness goes into a dormant state after Wyatt undergoes a major medical procedure.
Fast-forward twenty-two years. Wyatt is a well-adjusted young man with an affinity towards the Middle East and a fear of heights. While working on his graduate degree in Middle Eastern studies, Wyatt learns about Siwar's death, which occurred twenty-five years ago. For reasons he can't explain, he grows obsessed with Siwar and spends months investigating her death, which police at the time erroneously ruled as suicide. His investigation forces him to open a door he has kept shut all his life, a spiritual connection to an unknown entity that he frequently refused to acknowledge. His leads take him to Amman, Jordan where after talking to her friends and family members and through his special connection with the deceased, he discovers a clue that unravels the mystery of her death. Will Siwar get justice after all?
The Ditch by Herman Koch
Links: Goodreads | Amazon* | Book Depository*
Synopsis: When Robert Walter, popular mayor of Amsterdam, sees his wife toss her head back with laughter while chatting to one of his aldermen at a New Year's reception, he immediately suspects the worst. Despite their long and happy marriage, Robert is convinced that Sylvia is cheating on him – with the respectable alderman who is dedicated to the environment, no less. The man that wants to spoil the capital's skyline with wind turbines.
Robert and Sylvia have a daughter, Diana. The New Year's reception marks the end of the "happy family" era that the mayor has enjoyed for so long. His wife and daughter, however, are not aware of his suspicions, and carry on as usual. Robert starts spending a lot of time and energy 'behaving normally'. Naturally, his normal behavior is far more suspicious. Normally he's not really present when he's at home – he's preoccupied with his phone, the newspapers and his own thoughts. But now he's so sure he'll miss the clues if he doesn't pay attention, that he starts to be almost alarmingly attentive and interested–ultimately losing himself in increasingly panicked, and paranoid, trains of thought.
Written with Herman Koch's trademark originality, playfulness, and edge, THE DITCH is a wildly clever–and guttingly familiar–story of a man whose sadistic skill for undermining himself and his marriage comes to cost him nearly everything.
How to Stop Time by Matt Haig (paperback release)
Links: Goodreads | Amazon* | Book Depository*
Synopsis: Tom Hazard has just moved back to London, his old home, to settle down and become a high school history teacher. And on his first day at school, he meets a captivating French teacher at his school who seems fascinated by him. But Tom has a dangerous secret. He may look like an ordinary 41-year-old, but owing to a rare condition, he's been alive for centuries. Tom has lived history–performing with Shakespeare, exploring the high seas with Captain Cook, and sharing cocktails with Fitzgerald. Now, he just wants an ordinary life.
Unfortunately for Tom, the Albatross Society, the secretive group which protects people like Tom, has one rule: Never fall in love. As painful memories of his past and the erratic behavior of the Society's watchful leader threaten to derail his new life and romance, the one thing he can't have just happens to be the one thing that might save him. Tom will have to decide once and for all whether to remain stuck in the past, or finally begin living in the present.
How to Stop Time tells a love story across the ages–and for the ages–about a man lost in time, the woman who could save him, and the lifetimes it can take to learn how to live. It is a bighearted, wildly original novel about losing and finding yourself, the inevitability of change, and how with enough time to learn, we just might find happiness.
---
So many fantastic books! Which ones are you going to pick up?
Connect with me:
Instagram | Goodreads | Twitter | Podcast
Please note: All links marked with (*) are affiliate links. Meaning, if you click and make a purchase I will get a small percentage of the purchase price from the retailer. Purchases like these help support my blog!