Happy Monday bookish lovelies!
I'm back with some Book World News! Some of this might be "old news" but think of it as a recap. 😉
---
This one is a month old now, but it case you missed it, Marissa Meyer's Renegades trilogy is coming to an end and EW has an excerpt of the final book, Supernova. Read it here.
I have not got to start this series yet, but with the final book releasing in November this year, I might just need to get the first two read so I can jump right in with the finale.
---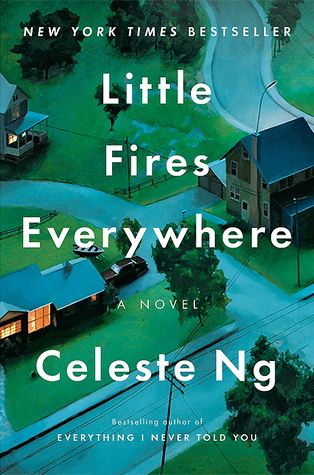 Celeste Ng's book Little Fires Everywhere is coming to the small screen! The movie will be available on Hulu and casting has begun. Which brings us to the reason I'm so excited for this adaptation, Joshua Jackson is joining the cast! Read all about it here.
Another book I have yet to read, but I cannot watch an adaptation without first reading the book, so there's my motivation. Not to mention, I've heard nothing but GREAT things about this book.
---
Ok. This is a big one. Scholastic announced that there will be a prequel book to the Hunger Games by Suzanne Collins!!
This series is the reason I'm such a voracious reader right now. I've always loved reading, but after I had children it was hard to find the time. However, my cousin talked me into reading The Hunger Games and the whole read I felt like I WAS Katniss, I was so pulled into the world that Suzanne Collins created. I am thrilled that we'll get another look into Panem! Read more about the prequel here.
---
And finally. While this isn't exactly "news," I still thought it was worthy of sharing. June is Pride month and if you're still looking for some beautiful LGBTQ+ books, here is a list where 50 authors share the best LGBTQ books of all time. Happy Pride!
And happy reading!
---
Connect with me:
Instagram | Goodreads | Twitter | Podcast
Please note: All links marked with (*) are affiliate links. Meaning, if you click and make a purchase I will get a small percentage of the purchase price from the retailer. Purchases like these help support my blog!