Happy new release Tuesday!!
I've noticed a trend. The first week of each month has the most new releases with the following weeks slowly tapering out. However, the month of June has been pretty steady with the new books and I can't say I'm sad about that! Check out Part I of my new release list below and watch for Part II later today!
---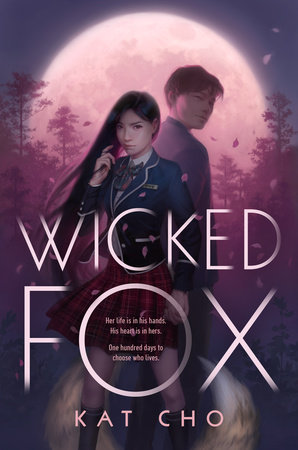 Wicked Fox (Gumiho #1) by Kat Cho
Links: Goodreads | Amazon* | Book Depository*
Synopsis:  Eighteen-year-old Gu Miyoung has a secret–she's a gumiho, a nine-tailed fox who must devour the energy of men in order to survive. Because so few believe in the old tales anymore, and with so many evil men no one will miss, the modern city of Seoul is the perfect place to hide and hunt.
But after feeding one full moon, Miyoung crosses paths with Jihoon, a human boy, being attacked by a goblin deep in the forest. Against her better judgment, she violates the rules of survival to rescue the boy, losing her fox bead–her gumiho soul–in the process.
Jihoon knows Miyoung is more than just a beautiful girl–he saw her nine tails the night she saved his life. His grandmother used to tell him stories of the gumiho, of their power and the danger they pose to humans. He's drawn to her anyway.
With murderous forces lurking in the background, Miyoung and Jihoon develop a tenuous friendship that blossoms into something more. But when a young shaman tries to reunite Miyoung with her bead, the consequences are disastrous . . . forcing Miyoung to choose between her immortal life and Jihoon's.
The Most Fun We Ever Had by Claire Lombardo
Links: Goodreads | Amazon* | Book Depository*
Synopsis: A dazzling, multigenerational novel in which the four adult daughters of a Chicago couple–still madly in love after forty years–recklessly ignite old rivalries until a long-buried secret threatens to shatter the lives they've built.
When Marilyn Connolly and David Sorenson fall in love in the 1970s, they are blithely ignorant of all that's to come. By 2016, their four radically different daughters are each in a state of unrest: Wendy, widowed young, soothes herself with booze and younger men; Violet, a litigator-turned-stay-at-home-mom, battles anxiety and self-doubt when the darkest part of her past resurfaces; Liza, a neurotic and newly tenured professor, finds herself pregnant with a baby she's not sure she wants by a man she's not sure she loves; and Grace, the dawdling youngest daughter, begins living a lie that no one in her family even suspects. Above it all, the daughters share the lingering fear that they will never find a love quite like their parents'.
As the novel moves through the tumultuous year following the arrival of Jonah Bendt–given up by one of the daughters in a closed adoption fifteen years before–we are shown the rich and varied tapestry of the Sorensons' past: years marred by adolescence, infidelity, and resentment, but also the transcendent moments of joy that make everything else worthwhile.
Spanning nearly half a century, and set against the quintessential American backdrop of Chicago and its prospering suburbs, Lombardo's debut explores the triumphs and burdens of love, the fraught tethers of parenthood and sisterhood, and the baffling mixture of affection, abhorrence, resistance, and submission we feel for those closest to us. In painting this luminous portrait of a family's becoming, Lombardo joins the ranks of writers such as Celeste Ng, Elizabeth Strout, and Jonathan Franzen as visionary chroniclers of our modern lives.
Evvie Drake Starts Over by Linda Holmes
Links: Goodreads | Amazon* | Book Depository*
Synopsis: In a small town in Maine, recently widowed Eveleth "Evvie" Drake rarely leaves her house. Everyone in town, including her best friend, Andy, thinks grief keeps her locked inside, and she doesn't correct them. In New York, Dean Tenney, former major-league pitcher and Andy's childhood friend, is struggling with a case of the "yips": he can't throw straight anymore, and he can't figure out why. An invitation from Andy to stay in Maine for a few months seems like the perfect chance to hit the reset button.
When Dean moves into an apartment at the back of Evvie's house, the two make a deal: Dean won't ask about Evvie's late husband, and Evvie won't ask about Dean's baseball career. Rules, though, have a funny way of being broken–and what starts as an unexpected friendship soon turns into something more. But before they can find out what might lie ahead, they'll have to wrestle a few demons: the bonds they've broken, the plans they've changed, and the secrets they've kept. They'll need a lot of help, but in life, as in baseball, there's always a chance–right up until the last out.
Paranoid by Lisa Jackson
Links: Goodreads | Amazon* | Book Depository*
Synopsis: There are people in Edgewater, Oregon, who think that twenty years ago, Rachel Gaston got away with murder.
Rachel still has no idea how a foolish teenaged game turned deadly—or who replaced her soft pellet air gun with a real weapon. When a figure leapt out at her from the darkness, she fired without thinking. Too late, she recognized her half-brother, Luke, and saw blood blooming around his chest.
Despite counseling, Rachel's horrifying dreams about that night continue. Her anxiety contributed to her divorce from Detective Cade Ryder, though he blames himself too. But as Rachel's high school reunion nears, she feels her imagination playing tricks, convincing her that objects in her house have moved. That there's a hint of unfamiliar cologne in the air. That someone is tailing her car. Watching her home.
She's right to be scared. And as connections surface between a new string of murders and Luke's death, Rachel realizes there's no escaping the past, and the truth may be darker than her worst fears …
The Long Flight Home by Alan Hlad
Links: Goodreads | Amazon* | Book Depository*
Synopsis: It is September 1940—a year into the war—and as German bombs fall on Britain, fears grow of an impending invasion. Enemy fighter planes blacken the sky around the Epping Forest home of Susan Shepherd and her grandfather, Bertie. After losing her parents to influenza as a child, Susan found comfort in raising homing pigeons with Bertie. All her birds are extraordinary to Susan—loyal, intelligent, beautiful—but none more so than Duchess. Hatched from an egg that Susan incubated in a bowl under her grandfather's desk lamp, Duchess shares a special bond with Susan and an unusual curiosity about the human world.
Thousands of miles away in Buxton, Maine, a young crop-duster pilot named Ollie Evans has decided to travel to Britain to join the Royal Air Force. His quest brings him to Epping and to the National Pigeon Service, where Susan is involved in a new, covert assignment. Codenamed Source Columba, the mission aims to air-drop hundreds of homing pigeons in German-occupied France. Many will not survive. Those that do make the journey home to England can convey crucial information on German troop movements—and help reclaim the skies from the Luftwaffe.
The friendship between Ollie and Susan deepens as the mission date draws near. When Ollie's plane is downed behind enemy lines, both know how remote the chances of reunion must be. Yet Duchess's devotion and her singular sense of duty will become an unexpected lifeline, relaying messages between Susan and Ollie as war rages on—and proving, at last, that hope is never truly lost.
The Daughters of Temperance Hobbs (The Physick Book #2) by Katherine Howe
Links: Goodreads | Amazon* | Book Depository*
Synopsis: Connie Goodwin is an expert on America's fractured past with witchcraft. A young, tenure-track professor in Boston, she's earned career success by studying the history of magic in colonial America—especially women's home recipes and medicines—and by exposing society's threats against women fluent in those skills. But beyond her studies, Connie harbors a secret: She is the direct descendant of a woman tried as a witch in Salem, an ancestor whose abilities were far more magical than the historical record shows.
When a hint from her mother and clues from her research lead Connie to the shocking realization that her partner's life is in danger, she must race to solve the mystery behind a hundreds'-years-long deadly curse.
Flashing back through American history to the lives of certain supernaturally gifted women, The Daughters of Temperance Hobbsaffectingly reveals not only the special bond that unites one particular matriarchal line, but also explores the many challenges to women's survival across the decades—and the risks some women are forced to take to protect what they love most.
A Nearly Normal Family by M.T. Edvardsson, translated by Rachel Willson-Broyles
Links: Goodreads | Amazon* | Book Depository*
Synopsis: M.T. Edvardsson's A Nearly Normal Family is a gripping legal thriller that forces the reader to consider: How far would you go to protect the ones you love? In this twisted narrative of love and murder, a horrific crime makes a seemingly normal family question everything they thought they knew about their life—and one another.
Eighteen-year-old Stella Sandell stands accused of the brutal murder of a man almost fifteen years her senior. She is an ordinary teenager from an upstanding local family. What reason could she have to know a shady businessman, let alone to kill him?
Stella's father, a pastor, and mother, a criminal defense attorney, find their moral compasses tested as they defend their daughter, while struggling to understand why she is a suspect. Told in an unusual three-part structure, A Nearly Normal Familyasks the questions: How well do you know your own children? How far would you go to protect them?
Finding Mrs. Ford by Deborah Goodrich Royce
Links: Goodreads | Amazon* | Book Depository*
Synopsis: Mrs. Ford leads a privileged life. From her Blenheim spaniels to her cottage on the coast of Watch Hill, Rhode Island, she carefully curates her world. Hair in place, house in place, life in place, Susan Ford keeps it under control.
Early one morning in the summer of 2014, the past pays a call to collect. The FBI arrives to question her about a man from Iraq—a Chaldean Christian from Mosul—where ISIS has just seized control. Sammy Fakhouri, they say, is his name and they have taken him into custody, picked up on his way to her house.
Back in the summer of 1979, on the outskirts of a declining Detroit, college coed Susan meets charismatic and reckless Annie. They are an unlikely pair of friends but they each see something in the other—something they'd like to possess. Studious Susan is a moth to the flame that is Annie. Yet, it is dazzling Annie who senses that Susan will be the one who makes it out of Detroit.
Together, the girls navigate the minefields of a down-market disco where they work their summer jobs. It's a world filled with pretty girls and powerful men, some of whom—like Sammy Fakhouri—happen to be Iraqi Chaldeans.
What happened in that summer of 1979 when Susan and Annie met? Why is Sammy looking for Susan all these years later? And why is Mrs. Ford lying?
Bad Things by Nancy Bush
Links: Goodreads | Amazon* | Book Depository*
Synopsis: Some mistakes you have to live with . . .
One victim succumbs to an overdose. Another is brutally bludgeoned to death. Each, in turn, will pay. Because you never forget the friends you make in high school–or the enemies . . .
And others . . .
In the wake of her stepbrother Nick's death, Kerry Monaghan is visiting Edwards Bay. Kerry has just returned to the small town overlooking an arm of Puget Sound that she left before high school, though not before falling hard and fast for Cole Sheffield, now with the local PD. But Nick's death may be more than an accident. And soon there are others–all former teenage friends, linked by a dark obsession.

You will die for . . .
With Cole's help, Kerry sets out to learn the truth about what happened to Nick. But within Edwards Bay is a shocking legacy built on envy and lust–and a secret that has unleashed a killer's unstoppable fury . . .
Dear Wife by Kimberly Belle
Links: Goodreads | Amazon* | Book Depository*
Synopsis: Beth Murphy is on the run…
For nearly a year, Beth has been plotting to leave her abusive husband. This is her one chance at freedom–one that requires a new look, new name and new city. Each part of her plan has to be carefully thought out, because one small slip and her violent husband will find her.
Sabine Hardison is missing…
A couple hundred miles away, Jeffrey returns home from a work trip to find his wife, Sabine, is missing. Wherever she is, she's taken almost nothing with her. Her abandoned car is the only trace of her the police have to go on, and all signs point to foul play.
The detective on the case will stop at nothing to bring this missing woman home. Where is Sabine? And who is Beth? As Beth's husband starts piecing together her whereabouts, she'll have to make a decision about her future that will leave readers breathless.
The Last Collection: A Novel of Elsa Schiaparelli and Coco Chanel by Jeanne Mackin
Links: Goodreads | Amazon* | Book Depository*
Synopsis: Paris, 1938. Coco Chanel and Elsa Schiaparelli are fighting for recognition as the most successful and influential fashion designer in France, and their rivalry is already legendary. They oppose each other at every turn, in both their politics and their designs: Chanel's are classic, elegant, and practical; Schiaparelli's bold, experimental, and surreal.
When Lily Sutter, a recently widowed young American teacher, visits her brother, Charlie, in Paris, he insists on buying her a couture dress–a Chanel. Lily, however, prefers a Schiaparelli. Charlie's beautiful and socially prominent girlfriend soon begins wearing Schiaparelli's designs as well, and much of Paris follows in her footsteps.
Schiaparelli offers budding artist Lily a job at her store, and Lily finds herself increasingly involved with Schiaparelli and Chanel's personal war. Their fierce competition reaches new and dangerous heights as the Nazis and the looming threat of World War II bear down on Paris.
Project Duchess (Duke Dynasty #1) by Sabrina Jeffries
Links: Goodreads | Amazon* | Book Depository*
Synopsis: A series of stepfathers and a difficult childhood have left Fletcher "Grey" Pryde, 5th Duke of Greycourt, with a guarded heart, enviable wealth, and the undeserved reputation of a rogue. Grey's focus on expanding his dukedom allows him little time to find a wife. But when his mother is widowed yet again and he meets the charmingly unconventional woman managing his stepfather's funeral, he's shocked to discover how much they have in common. Still, Grey isn't interested in love, no matter how pretty, or delightfully outspoken, the lady . . .
Beatrice Wolfe gave up on romance long ago, and the arrogant Duke of Greycourt with his rakish reputation isn't exactly changing her mind. Then Grey agrees to assist his grief-stricken mother with her latest "project" schooling spirited, unfashionable Beatrice for her debut. Now that Beatrice is seeing through Grey's charms to his wounded heart, she's having trouble keeping him at arm's length. But once Grey starts digging into her family's secrets, she must decide whether her loyalties lie with her family . . . or with the man whose lessons capture her heart . . .
Call It What You Want by Brigid Kemmerer
Links: Goodreads | Amazon* | Book Depository*
Synopsis: When his dad is caught embezzling funds from half the town, Rob goes from popular lacrosse player to social pariah. Even worse, his father's failed suicide attempt leaves Rob and his mother responsible for his care.
Everyone thinks of Maegan as a typical overachiever, but she has a secret of her own after the pressure got to her last year. And when her sister comes home from college pregnant, keeping it from her parents might be more than she can handle.
When Rob and Maegan are paired together for a calculus project, they're both reluctant to let anyone through the walls they've built. But when Maegan learns of Rob's plan to fix the damage caused by his father, it could ruin more than their fragile new friendship…
This captivating, heartfelt novel asks the question: Is it okay to do something wrong for the right reasons?
Big Sky (Jackson Brodie #5) by Kate Atkinson
Links: Goodreads | Amazon* | Book Depository*
Synopsis: Iconoclastic detective Jackson Brodie returns in a triumphant new novel about secrets, sex, and lies
Jackson Brodie has relocated to a quiet seaside village, in the occasional company of his recalcitrant teenage son and an aging Labrador, both at the discretion of his ex-partner Julia. It's picturesque, but there's something darker lurking behind the scenes.
Jackson's current job, gathering proof of an unfaithful husband for his suspicious wife, is fairly standard-issue, but a chance encounter with a desperate man on a crumbling cliff leads him into a sinister network-and back across the path of his old friend Reggie. Old secrets and new lies intersect in this breathtaking novel by one of the most dazzling and surprising writers at work today.
The Gone Dead by Chanelle Benz
Links: Goodreads | Amazon* | Book Depository*
Synopsis: Billie James's inheritance isn't much: a little money and a shack in the Mississippi Delta. The house once belonged to her father, a renowned black poet who died unexpectedly when Billie was four years old. Though Billie was there when the accident happened, she has no memory of that day—and she hasn't been back to the South since.
Thirty years later, Billie returns, but her father's home is unnervingly secluded; her only neighbors are the McGees, the family whose history has been entangled with hers since the days of slavery. As Billie encounters the locals, she hears a strange rumor: that she herself went missing on the day her father died. As the mystery intensifies, she finds out that this forgotten piece of her past could put her in danger.
Inventive, gritty, and openhearted, The Gone Dead is an astonishing debut novel about race, justice, and memory that lays bare the long-concealed wounds of a family and a country.
A Beach Wish by Shelley Noble
Links: Goodreads | Amazon* | Book Depository*
Synopsis: Zoe Bascombe has never said no to her family. When she blew her Juilliard audition, she caved to their wishes and went to business school. But when her mother dies and leaves instructions for Zoe to spread her ashes at a place called Wind Chime Beach, she defies her brothers and starts out for a New England town none of them has ever heard of and discovers a side of her garden club mother that her wildest dreams hadn't imagined.
Zoe has another family.
Her first instinct is to run home. Instead she is caught in the middle of her feuding new relatives. With one family fighting among themselves and the other not speaking to her, Zoe must somehow find a way to bridge her new life with her old.
For the first time in her life, Zoe must make a stand for her family—both of them. If only she can only figure out how.
Her answer lies at Wind Chime Beach where for generations people have come to add their chimes to the ones already left among the trees. And when the wind blows and the air fills with music, their secrets, dreams, and hopes are sent into the world. There's a message for Zoe here—if she has the courage to open her heart.
After the End by Clare Mackintosh
Links: Goodreads | Amazon* | Book Depository*
Synopsis: Max and Pip are the strongest couple you know. They're best friends, lovers—unshakable. But then their son gets sick and the doctors put the question of his survival into their hands. For the first time, Max and Pip can't agree. They each want a different future for their son.
What if they could have both?
A gripping and propulsive exploration of love, marriage, parenthood, and the road not taken, After the End brings one unforgettable family from unimaginable loss to a surprising, satisfying, and redemptive ending and the life they are fated to find. With the emotional power of Jodi Picoult's My Sister's Keeper, Mackintosh helps us to see that sometimes the end is just another beginning.
The Van Apfel Girls Are Gone by Felicity McLean (paperback release)
Links: Goodreads | Amazon* | Book Depository*
Synopsis: Tikka Malloy was eleven and one-sixth years old during the long, hot, Australian summer of 1992. The TV news in the background chattered with debate about the exoneration of Lindy ("dingo took my baby") Chamberlain. That summer was when the Van Apfel sisters–Ruth, Hannah, and the beautiful Cordelia–mysteriously disappeared. Did they just run far away from their harsh, evangelical parents, or were they taken? While the search for the girls united the small community, the mystery of their disappearance was never solved, and Tikka and her older sister, Laura, have been haunted ever since by the loss of their friends and playmates.
Now, years later, Tikka has returned home to try to make sense of that strange moment in time.
Part mystery, part darkly comic coming-of-age story, The Van Apfel Girls Are Gone is a page-turning read–with a dark, shimmering absence at its heart.
In the Darkenss (Zoe Bentley Mystery #2) by Mike Omer
Links: Goodreads | Amazon* | Book Depository*
Synopsis: An online video of a girl clawing at the ceiling of her own grave could be the worst thing FBI forensic psychologist Zoe Bentley has ever seen. Perhaps even more disturbing is the implication of the video's title: "Experiment Number One."
Zoe and her partner, Special Agent Tatum Gray, work as fast as they can to find the monster behind the shocking video, but soon another one shows up online, and another girl turns up dead. Meanwhile, a different murderer is on Zoe's mind. Rod Glover has been tormenting her since childhood, and his latest attack is a threatening photo of himself with Zoe's sister. As Glover's threats creep toward action, Zoe's torn between family and duty.
Zoe must think fast to prevent another murder. With her own family's safety on the line, Zoe feels she's never been in more danger. And while she's always known her job could send her to an early grave, she always assumed she'd be dead first.
Technically, You Started It by Lana Wood Johnson
Links: Goodreads | Amazon* | Book Depository*
Synopsis: When a guy named Martin Nathaniel Munroe II texts you, it should be obvious who you're talking to. Except there's two of them (it's a long story), and Haley thinks she's talking to the one she doesn't hate.
A question about a class project rapidly evolves into an all-consuming conversation. Haley finds that Martin is actually willing to listen to her weird facts and unusual obsessions, and Martin feels like Haley is the first person to really see who he is. Haley and Martin might be too awkward to hang out in real life, but over text, they're becoming addicted to each other.
There's just one problem: Haley doesn't know who Martin is. And Martin doesn't know that Haley doesn't know. But they better figure it out fast before their meet-cute becomes an epic meet-disaster . . .
The Evil Queen (The Forest of Good and Evil #1) by Gena Showalter
Links: Goodreads | Amazon* | Book Depository*
Synopsis: Far, far away, in the magical realm of Enchantia, creatures of legend still exist, magic is the norm, and fairytales are real. Except, fairytales aren't based on myths and legends of the past—they are prophecies of the future. Though Princess Everly Morrow was brought to the mortal realm as an infant, she knows she's destined to rule a kingdom in Enchantia, thus fulfilling a beloved fairytale. But which one?
At seventeen, when an ability to commune with mirrors manifests, she begins to suspect the truth, and it's more sinister than anyone ever realized…
She is destined to be Snow White's greatest enemy, the Evil Queen.
With powers beyond her imagination or control—and determined to prove herself good—Everly returns to the land of her birth, smack dab in the middle of the creepiest forest of all time. There, Everly meets Roth Charmaine, the supposed Prince Charming. Their attraction is undeniable, but their relationship is doomed. As bits and pieces of the prophecy unfold, Everly faces one betrayal after the other, and giving in to her dark side proves more tempting every day. Soon, she will have to choose. Be a hero and walk away, or become the queen—and villain—of her dreams.
The battle between good and evil is on!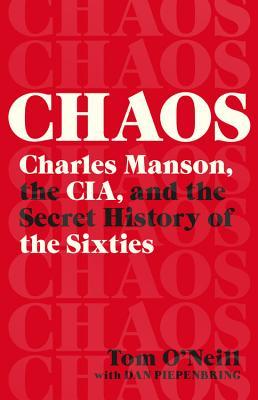 Chaos: Charles Manson, the CIA, and the Secret History of the Sixties by Tom O'Neill with Dan Piepenbring
Links: Goodreads | Amazon* | Book Depository*
Synopsis: Over two grim nights in Los Angeles, the young followers of Charles Manson murdered seven people, including the actress Sharon Tate, then eight months pregnant. With no mercy and seemingly no motive, the Manson Family followed their leader's every order-their crimes lit a flame of paranoia across the nation, spelling the end of the sixties. Manson became one of history's most infamous criminals, his name forever attached to an era when charlatans mixed with prodigies, free love was as possible as brainwashing, and utopia-or dystopia-was just an acid trip away.
Twenty years ago, when journalist Tom O'Neill was reporting a magazine piece about the murders, he worried there was nothing new to say. Then he unearthed shocking evidence of a cover-up behind the "official" story, including police carelessness, legal misconduct, and potential surveillance by intelligence agents. When a tense interview with Vincent Bugliosi-prosecutor of the Manson Family, and author of Helter Skelter-turned a friendly source into a nemesis, O'Neill knew he was onto something. But every discovery brought more questions:
Who were Manson's real friends in Hollywood, and how far would they go to hide their ties?
Why didn't law enforcement, including Manson's own parole officer, act on their many chances to stop him?
And how did Manson-an illiterate ex-con-turn a group of peaceful hippies into remorseless killers?
O'Neill's quest for the truth led him from reclusive celebrities to seasoned spies, from San Francisco's summer of love to the shadowy sites of the CIA's mind-control experiments, on a trail rife with shady cover-ups and suspicious coincidences. The product of two decades of reporting, hundreds of new interviews, and dozens of never-before-seen documents from the LAPD, the FBI, and the CIA, CHAOS mounts an argument that could be, according to Los Angeles Deputy District Attorney Steven Kay, strong enough to overturn the verdicts on the Manson murders. This is a book that overturns our understanding of a pivotal time in American history.
---
So many fantastic books! Which ones are you going to pick up?
Connect with me:
Instagram | Goodreads | Twitter | Podcast
Please note: All links marked with (*) are affiliate links. Meaning, if you click and make a purchase I will get a small percentage of the purchase price from the retailer. Purchases like these help support my blog!