Happy Book Release day my fellow book nerds! My list today is YA heavy, but I like it that way! 🙂
Grace and Fury by Tracy Banghart
Links: Goodreads | Amazon* | Book Depository*
Synopsis: In a world where women have no rights, sisters Serina and Nomi Tessaro face two very different fates: one in the palace, the other in prison.
Serina has been groomed her whole life to become a Grace – someone to stand by the heir to the throne as a shining, subjugated example of the perfect woman. But when her headstrong and rebellious younger sister, Nomi, catches the heir's eye, it's Serina who takes the fall for the dangerous secret that Nomi has been hiding.
Now trapped in a life she never wanted, Nomi has only one way to save Serina: surrender to her role as a Grace until she can use her position to release her sister. This is easier said than done. A traitor walks the halls of the palace, and deception lurks in every corner. But Serina is running out of time, imprisoned on an island where she must fight to the death to survive and one wrong move could cost her everything.
I really loved this book! You can find my full review here.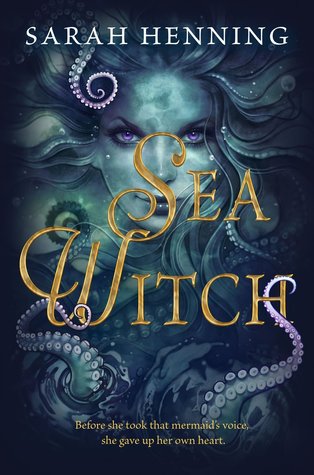 Sea Witch by Sarah Henning

Links: Goodreads | Amazon* | Book Depository*
Synopsis: Everyone knows what happens in the end.
A mermaid, a prince, a true love's kiss.
But before that young siren's tale, there were three friends.
One feared, one royal, and one already dead.
~~~~~~~~~~
Ever since her best friend, Anna, drowned, Evie has been an outcast in her small fishing town. A freak. A curse. A witch.
A girl with an uncanny resemblance to Anna appears offshore and, though the girl denies it, Evie is convinced that her best friend actually survived. That her own magic wasn't so powerless after all. And, as the two girls catch the eyes—and hearts—of two charming princes, Evie believes that she might finally have a chance at her own happily ever after.
But her new friend has secrets of her own. She can't stay in Havnestad, or on two legs, unless Evie finds a way to help her. Now Evie will do anything to save her friend's humanity, along with her prince's heart—harnessing the power of her magic, her ocean, and her love until she discovers, too late, the truth of her bargain.
The rise of Hans Christian Andersen's iconic villainess is a heart-wrenching story of friendship, betrayal, and a girl pushed beyond her limits—to become a monster.
I'm all here for a Little Mermaid retelling and I adore siren stories!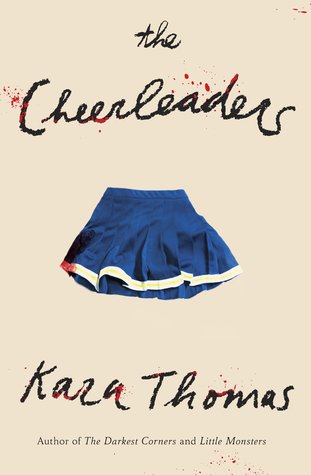 The Cheerleaders by Kara Thomas

Links: Goodreads | Amazon* | Book Depository*
Synopsis: There are no more cheerleaders in the town of Sunnybrook.
First there was the car accident—two girls gone after hitting a tree on a rainy night. Not long after, the murders happened. Those two girls were killed by the man next door. The police shot him, so no one will ever know why he did it. Monica's sister was the last cheerleader to die. After her suicide, Sunnybrook High disbanded the cheer squad. No one wanted to be reminded of the girls they lost.
That was five years ago. Now the faculty and students at Sunnybrook High want to remember the lost cheerleaders. But for Monica, it's not that easy. She just wants to forget. Only, Monica's world is starting to unravel. There are the letters in her stepdad's desk, an unearthed, years-old cell phone, a strange new friend at school. . . . Whatever happened five years ago isn't over. Some people in town know more than they're saying. And somehow Monica is at the center of it all.
There are no more cheerleaders in Sunnybrook, but that doesn't mean anyone else is safe.
This book sounds so good! I love a good thriller (is that obvious yet?) and the cover of this book is so sinister!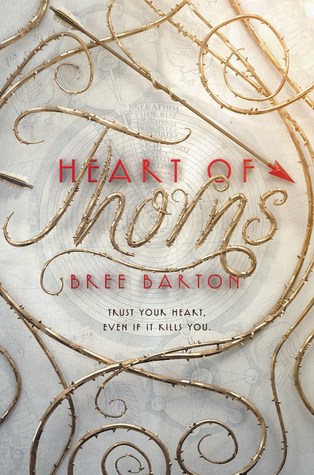 Heart of Thorns by Bree Barton

Links: Goodreads | Amazon* | Book Depository*
Synopsis: In the ancient river kingdom, touch is a battlefield, bodies the instruments of war. Seventeen-year-old Mia Rose has pledged her life to hunting Gwyrach: women who can manipulate flesh, bones, breath, and blood.
Not women. Demons. The same demons who killed her mother without a single scratch.
But when Mia's father suddenly announces her marriage to the prince, she is forced to trade in her knives and trousers for a sumptuous silk gown. Only after the wedding goes disastrously wrong does she discover she has dark, forbidden magic—the very magic she has sworn to destroy.
Ugh, I love me a good fantasy and I'm dying to pick this one up!
Lovely, Dark, and Deep by Justina Chen

Links: Goodreads | Amazon* | Book Depository*
Synopsis: What would you do if the sun became your enemy?
That's exactly what happens to Viola Li after she returns from a trip abroad and develops a sudden and extreme case of photosensitivity — an inexplicable allergy to sunlight. Thanks to her crisis-manager parents, she doesn't just have to wear layers of clothes and a hat the size of a spaceship. She has to stay away from all hint of light. Say goodbye to windows and running outdoors. Even her phone becomes a threat when its screen burns her.
Viola is determined to maintain a normal life, particularly after she meets Josh. He's a funny, talented Thor look-alike who carries his own mysterious grief. But the intensity of their romance makes her take more and more risks, and when a rebellion against her parents backfires dangerously, she must find her way to a life — and love — as deep and lovely as her dreams.
If you're following along with BookSparks 2018 ReadByTheSea Summer Reading Challenge, Lovely, Dark, and Deep is this week's book pick! To find out all the information about this challenge check out the BookSparks website!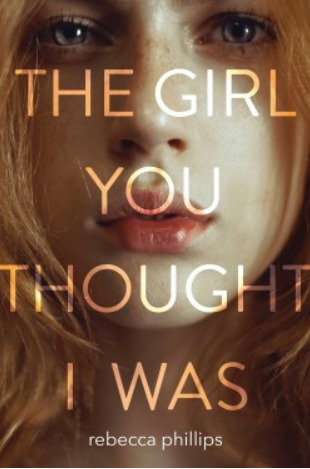 The Girl You Thought I Was by Rebecca Phillips

Links: Goodreads | Amazon* | Book Depository*
Synopsis: No one looking at Morgan Kemper would think she had a secret-at least not one that she's deeply ashamed of. To everyone she meets, she comes across as sweet, pretty, and put together. But Morgan knows that looks can be deceiving. For over a year, she's shoplifted countless pieces of clothing and makeup. Each time she tells herself it will be the last, and each time it never is.
But when she's caught and sentenced to thirty hours of community service, the image Morgan has carefully constructed starts to crumble. She's determined to complete her punishment without her friends discovering the truth about her sticky fingers, but that's easier said than done…Especially once she meets Eli, the charming, handsome nephew of the owner of the charity shop where Morgan is volunteering. Soon, Morgan is faced with an impossible decision: continue to conceal the truth or admit that she's lied to everyone in her life, including the boy she's falling for.
Another book that sounds fantastic and like one I could sit down and read in an afternoon!
That's all for me today. Which books are you most excited about?
-Elizabeth
Bookish Connoisseur
Connect with me:
Instagram | Goodreads | Twitter
Please note: All links marked with (*) are affiliate links. Meaning, if you click and make a purchase I will get a small percentage of the purchase price from the retailer. Purchases like these help support my blog!