I was thinking about what to write for this week's Five on Friday post and I realized that I've read quite a few books lately that take place at a boarding school. I really find this to be an interesting premise for a story. Mostly because, boarding school was never even an option in my life. So I thought I'd round up a few books that take place at a boarding school for anyone else who is interested in this premise!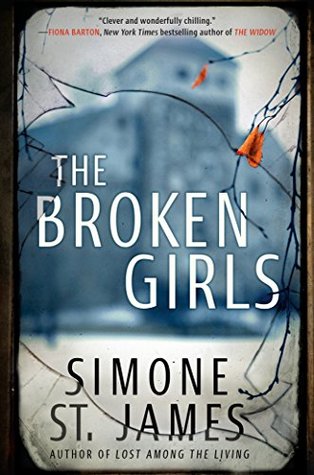 The Broken Girls by Simone St. James
Synopsis: Vermont, 1950. There's a place for the girls whom no one wants–the troublemakers, the illegitimate, the too smart for their own good. It's called Idlewild Hall. And in the small town where it's located, there are rumors that the boarding school is haunted. Four roommates bond over their whispered fears, their budding friendship blossoming–until one of them mysteriously disappears. . . .
Vermont, 2014. As much as she's tried, journalist Fiona Sheridan cannot stop revisiting the events surrounding her older sister's death. Twenty years ago, her body was found lying in the overgrown fields near the ruins of Idlewild Hall. And though her sister's boyfriend was tried and convicted of murder, Fiona can't shake the suspicion that something was never right about the case.
When Fiona discovers that Idlewild Hall is being restored by an anonymous benefactor, she decides to write a story about it. But a shocking discovery during the renovations will link the loss of her sister to secrets that were meant to stay hidden in the past–and a voice that won't be silenced. . . .
The Forgotten Book by Mechthild Gläser
Synopsis: A Jane Austen-inspired YA tale about a sixteen-year-old girl who finds a magical book—and discovers that anything she writes inside it comes true.
Emma is used to things going her way. Her father is headmaster of her prestigious boarding school, her friends take her advice as gospel, and she's convinced that a relationship with her long-time crush is on the horizon.
As it turns out, Emma hasn't seen anything yet. When she finds an old book in an abandoned library, things really start going Emma's way: anything she writes in the book comes true.
But the power of the book is not without consequences, and Emma soon realizes that she isn't the only one who knows about it. Someone is determined to take it from her—and they'll stop at nothing to succeed.
A new boy in school—the arrogant, aloof, and irritatingly handsome Darcy de Winter—becomes Emma's unlikely ally as secrets are revealed and danger creeps ever closer.
Orphan Monster Spy by Matt Killeen
Synopsis: A Jewish girl-turned-spy must infiltrate an elite Nazi boarding school in this highly commercial, relentlessly nail-biting World War II drama!
After her mother is shot at a checkpoint, fifteen-year-old Sarah–blonde, blue-eyed, and Jewish–finds herself on the run from a government that wants to see every person like her dead. Then Sarah meets a mysterious man with an ambiguous accent, a suspiciously bare apartment, and a lockbox full of weapons. He's a spy, and he needs Sarah to become one, too, to pull off a mission he can't attempt on his own: infiltrate a boarding school attended by the daughters of top Nazi brass, befriend the daughter of a key scientist, and steal the blueprints to a bomb that could destroy the cities of Western Europe. With years of training from her actress mother in the art of impersonation, Sarah thinks she's ready. But nothing prepares her for her cutthroat schoolmates, and soon she finds herself in a battle for survival unlike any she'd ever imagined
The Midnight Dance by Nikki Katz
Synopsis: When the music stops, the dance begins.
Seventeen-year-old Penny is a lead dancer at the Grande Teatro, a finishing school where she and eleven other young women are training to become the finest ballerinas in Italy. Tucked deep into the woods, the school is overseen by the mysterious and handsome young Master who keeps the girls ensconced in the estate – and in the only life Penny has never known.
But when flashes of memories, memories of a life very different from the one she thinks she's been leading, start to appear, Penny begins to question the Grand Teatro and the motivations of the Master. With a kind and attractive kitchen boy, Cricket, at her side, Penny vows to escape the confines of her school and the strict rules that dictate every step she takes. But at every turn, the Master finds a way to stop her, and Penny must find a way to escape the school and uncover the secrets of her past before it's too late.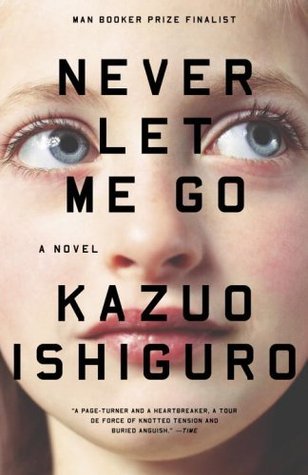 Never Let Me Go by Kazoo Ishiguro
Synopsis: As a child, Kathy – now thirty-one years old – lived at Hailsham, a private school in the scenic English countryside where the children were sheltered from the outside world, brought up to believe that they were special and that their well-being was crucial not only for themselves but for the society they would eventually enter. Kathy had long ago put this idyllic past behind her, but when two of her Hailsham friends come back into her life, she stops resisting the pull of memory.
And so, as her friendship with Ruth is rekindled, and as the feelings that long ago fueled her adolescent crush on Tommy begin to deepen into love, Kathy recalls their years at Hailsham. She describes happy scenes of boys and girls growing up together, unperturbed–even comforted–by their isolation. But she describes other scenes as well: of discord and misunderstanding that hint at a dark secret behind Hailsham's nurturing facade. With the dawning clarity of hindsight, the three friends are compelled to face the truth about their childhood–and about their lives now.
A tale of deceptive simplicity, Never Let Me Go slowly reveals an extraordinary emotional depth and resonance–and takes its place among Kazuo Ishiguro's finest work.
Of the above books, the only one I haven't read is Never Let Me Go. However, I just bought myself a copy and plan to read it soon. Do you enjoy reading books that are set at boarding school? Have you read any of these? Let me know in the comments below!