Happy Friday book dragons!
Do you feel like reading certain genres more during certain seasons? I seem to be drawn more to fantasy during winter, adventure stories in the autumn, and contemporary or suspense in the summertime. So this week I thought I would share some suspense books either that I've read already this summer, or that are on my summer TBR!
Jar of Hearts by Jennifer Hillier
Synopsis: This is the story of three best friends: one who was murdered, one who went to prison, and one who's been searching for the truth all these years . . .
When she was sixteen years old, Angela Wong—one of the most popular girls in school—disappeared without a trace. Nobody ever suspected that her best friend, Georgina Shaw, now an executive and rising star at her Seattle pharmaceutical company, was involved in any way. Certainly not Kaiser Brody, who was close with both girls back in high school.
But fourteen years later, Angela Wong's remains are discovered in the woods near Geo's childhood home. And Kaiser—now a detective with Seattle PD—finally learns the truth: Angela was a victim of Calvin James. The same Calvin James who murdered at least three other women.
To the authorities, Calvin is a serial killer. But to Geo, he's something else entirely. Back in high school, Calvin was Geo's first love. Turbulent and often volatile, their relationship bordered on obsession from the moment they met right up until the night Angela was killed.
For fourteen years, Geo knew what happened to Angela and told no one. For fourteen years, she carried the secret of Angela's death until Geo was arrested and sent to prison.
While everyone thinks they finally know the truth, there are dark secrets buried deep. And what happened that fateful night is more complex and more chilling than anyone really knows. Now the obsessive past catches up with the deadly present when new bodies begin to turn up, killed in the exact same manner as Angela Wong.
How far will someone go to bury her secrets and hide her grief? How long can you get away with a lie? How long can you live with it?
I read Jar of Hearts not too long ago, you can find my review here.
You by Caroline Kepnes
Synopsis: When a beautiful, aspiring writer strides into the East Village bookstore where Joe Goldberg works, he does what anyone would do: he Googles the name on her credit card.
There is only one Guinevere Beck in New York City. She has a public Facebook account and Tweets incessantly, telling Joe everything he needs to know: she is simply Beck to her friends, she went to Brown University, she lives on Bank Street, and she'll be at a bar in Brooklyn tonight—the perfect place for a "chance" meeting.
As Joe invisibly and obsessively takes control of Beck's life, he orchestrates a series of events to ensure Beck finds herself in his waiting arms. Moving from stalker to boyfriend, Joe transforms himself into Beck's perfect man, all while quietly removing the obstacles that stand in their way—even if it means murder.
While at BookCon earlier this month I got watch a panel with Caroline Kepnes, Penn Bagdley, & Sera Gamble. It was amazing and has me SO PUMPED to read this book and watch the new TV series!
Bring Me Back by B. A. Paris
Synopsis: Finn and Layla are young, in love, and on vacation. They're driving along the highway when Finn decides to stop at a service station to use the restroom. He hops out of the car, locks the doors behind him, and goes inside. When he returns Layla is gone—never to be seen again. That is the story Finn told to the police. But it is not the whole story.
Ten years later Finn is engaged to Layla's sister, Ellen. Their shared grief over what happened to Layla drew them close and now they intend to remain together. Still, there's something about Ellen that Finn has never fully understood. His heart wants to believe that she is the one for him…even though a sixth sense tells him not to trust her.
Then, not long before he and Ellen are to be married, Finn gets a phone call. Someone from his past has seen Layla—hiding in plain sight. There are other odd occurrences: Long-lost items from Layla's past that keep turning up around Finn and Ellen's house. Emails from strangers who seem to know too much. Secret messages, clues, warnings. If Layla is alive—and on Finn's trail—what does she want? And how much does she know?
A tour de force of psychological suspense, Bring Me Back will have you questioning everything and everyone until its stunning climax.
Another one that I've read and reviewed!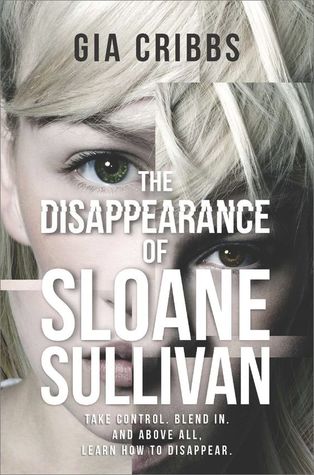 The Disappearance of Sloan Sullivan by Gia Cribbs
Synopsis: No one wants me to tell you about the disappearance of Sloane Sullivan.
Not the lawyers or the cops. Not her friends or family. Not even the boy who loved her more than anyone. And most certainly not the United States Marshals Service. You know, the people who run the witness protection program or, as it's officially called, the Witness Security Program? Yeah, the WITSEC folks definitely don't want me talking to you.
But I don't care. I have to tell someone.
If I don't, you'll never know how completely wrong things can go. How a single decision can change everything. How, when it really comes down to it, you can't trust anyone. Not even yourself. You have to understand, so it won't happen to you next. Because you never know when the person sitting next to you isn't who they claim to be…and because there are worse things than disappearing.
I haven't read this one yet, but I just got sent a copy and I cannot wait to dive in!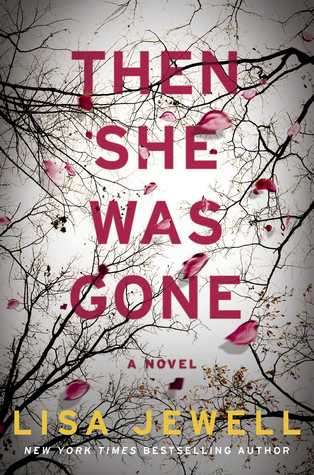 Then She Was Gone by Lisa Jewell
Synopsis: THEN
She was fifteen, her mother's
golden girl. She had her whole life ahead of her.
And then, in the blink of an eye, Ellie was gone.
NOW
It's been ten years since Ellie
disappeared, but Laurel has never given up
hope of finding her daughter.
And then one day a charming and charismatic stranger called Floyd walks into a café and sweeps Laurel off her feet.
Before too long she's staying the night at this house and being introduced to his nine year old daughter.
Poppy is precocious and pretty – and meeting her completely takes Laurel's breath away.
Because Poppy is the spitting image of Ellie when she was that age.
And now all those unanswered questions that have haunted Laurel come flooding back.
What happened to Ellie? Where did she go?
Who still has secrets to hide?
Another one that I haven't read, but I have a copy! (This seems to be the story of my life..)
Do any of these sound like your next read? Let me know in the comments below.
I've also put together a handy list on Amazon with these and more awesome suspense books! Head over and check it out here*.
-Elizabeth
Bookish Connoisseur
Connect with me:
Instagram | Goodreads | Twitter
Please note: All links marked with (*) are affiliate links. Meaning, if you click and make a purchase I will get a small percentage of the purchase price from the retailer. Purchases like these help support my blog!