Happy Tuesday friends! It's been A WHILE since I've posted regularly, and because it's a new year, I've set some goals for myself to get back into the blogging routine! So to kick it off, I thought we'd talk about some new releases this week.
The Wicked King by Holly Black
Links: Goodreads | Amazon* | Book Depository*
Synopsis: You must be strong enough to strike and strike and strike again without tiring.
The first lesson is to make yourself strong.
After the jaw-dropping revelation that Oak is the heir to Faerie, Jude must keep her younger brother safe. To do so, she has bound the wicked king, Cardan, to her, and made herself the power behind the throne. Navigating the constantly shifting political alliances of Faerie would be difficult enough if Cardan were easy to control. But he does everything in his power to humiliate and undermine her even as his fascination with her remains undiminished.
When it becomes all too clear that someone close to Jude means to betray her, threatening her own life and the lives of everyone she loves, Jude must uncover the traitor and fight her own complicated feelings for Cardan to maintain control as a mortal in a Faerie world.
This is book 2 in Holly Black's The Folk of the Air series and if you haven't read The Cruel Prince yet, I HIGHLY recommend! I was lucky enough to receive an ARC of The Wicked King (review to come!), and now I'm dying for book 3!
An Anonymous Girl by Greer Hendricks & Sarah Pekkanen
Links: Goodreads | Amazon* | Book Depository*
Synopsis: Seeking women ages 18–32 to participate in a study on ethics and morality. Generous compensation. Anonymity guaranteed. 
When Jessica Farris signs up for a psychology study conducted by the mysterious Dr. Shields, she thinks all she'll have to do is answer a few questions, collect her money, and leave. But as the questions grow more and more intense and invasive and the sessions become outings where Jess is told what to wear and how to act, she begins to feel as though Dr. Shields may know what she's thinking…and what she's hiding. As Jess's paranoia grows, it becomes clear that she can no longer trust what in her life is real, and what is one of Dr. Shields' manipulative experiments. Caught in a web of deceit and jealousy, Jess quickly learns that some obsessions can be deadly.
This is another book where I got to read an ARC, and holy cow! This is one of those thrillers you won't be able to put down!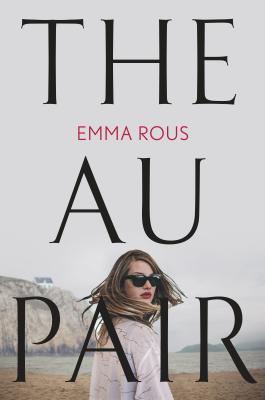 The Au  Pair by Emma Rous
Links: Goodreads | Amazon* | Book Depository*
Synopsis: A grand estate, terrible secrets, and a young woman who bears witness to it all. If V. C. Andrews and Kate Morton had a literary love child, Emma Rous' The Au Pair would be it.
Seraphine Mayes and her twin brother Danny were born in the middle of summer at their family's estate on the Norfolk coast. Within hours of their birth, their mother threw herself from the cliffs, the au pair fled, and the village thrilled with whispers of dark cloaks, changelings, and the aloof couple who drew a young nanny into their inner circle.
Now an adult, Seraphine mourns the recent death of her father. While going through his belongings, she uncovers a family photograph that raises dangerous questions. It was taken on the day the twins were born, and in the photo, their mother, surrounded by her husband and her young son, is beautifully dressed, smiling serenely, and holding just one baby.
Who is the child and what really happened that day?
One person knows the truth, if only Seraphine can find her.
I went on a serious thriller binge a few weeks ago and also read this ARC. SO GOOD.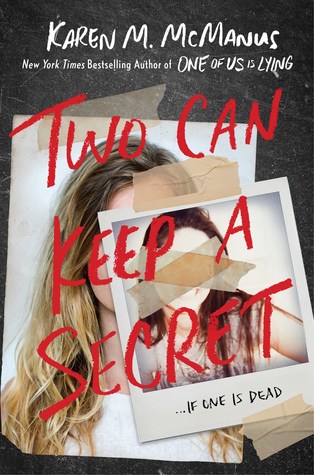 Two Can Keep A Secret by Karen M. McManus
Links: Goodreads | Amazon* | Book Depository*
Synopsis: Echo Ridge is small-town America. Ellery's never been there, but she's heard all about it. Her aunt went missing there at age seventeen. And only five years ago, a homecoming queen put the town on the map when she was killed. Now Ellery has to move there to live with a grandmother she barely knows.
The town is picture-perfect, but it's hiding secrets. And before school even begins for Ellery, someone's declared open season on homecoming, promising to make it as dangerous as it was five years ago. Then, almost as if to prove it, another girl goes missing.
Ellery knows all about secrets. Her mother has them; her grandmother does too. And the longer she's in Echo Ridge, the clearer it becomes that everyone there is hiding something. The thing is, secrets are dangerous–and most people aren't good at keeping them. Which is why in Echo Ridge, it's safest to keep your secrets to yourself.
Did I mention I really love mysteries and thrillers? This one sounds like it's right up my alley!
Looker by Laura Sims
Links: Goodreads | Amazon* | Book Depository*
Synopsis: I've never crossed their little fenced-in garden, of course. I stand on the sidewalk in front of the fern-and-ivy-filled planter that hangs from the fence—placed there as a sort of screen, I'm sure—and have a direct line of view into the kitchen at night. I'm grateful they've never thought to install blinds. That's how confident they are. No one would dare stand in front of our house and watch us, they think. And they're probably right: except for me. 
In this taut and thrilling debut, an unraveling woman, unhappily childless and recently separated, becomes fixated on her neighbor—the actress. The unnamed narrator can't help noticing with wry irony that, though she and the actress live just a few doors apart, a chasm of professional success and personal fulfillment lies between them. The actress, a celebrity with her face on the side of every bus, shares a gleaming brownstone with her handsome husband and their three adorable children, while the narrator, working in a dead-end job, lives in a run-down, three-story walk-up with her ex-husband's cat.
When an interaction with the actress at the annual block party takes a disastrous turn, what began as an innocent preoccupation spirals quickly, and lethally, into a frightening and irretrievable madness. Searing and darkly witty, Looker is enormously entertaining—at once a propulsive Hitchcockian thriller and a fearlessly original portrait of the perils of envy.
It's another thriller, sorry-not-sorry! 😉
White Stag by Kara Barbieri
Links: Goodreads | Amazon* | Book Depository*
Synopsis: As the last child in a family of daughters, seventeen-year-old Janneke was raised to be the male heir. While her sisters were becoming wives and mothers, she was taught to hunt, track, and fight. On the day her village was burned to the ground, Janneke—as the only survivor—was taken captive by the malicious Lydian and eventually sent to work for his nephew Soren.
Janneke's survival in the court of merciless monsters has come at the cost of her connection to the human world. And when the Goblin King's death ignites an ancient hunt for the next king, Soren senses an opportunity for her to finally fully accept the ways of the brutal Permafrost. But every action he takes to bring her deeper into his world only shows him that a little humanity isn't bad—especially when it comes to those you care about.
Through every battle they survive, Janneke's loyalty to Soren deepens. After dangerous truths are revealed, Janneke must choose between holding on or letting go of her last connections to a world she no longer belongs to. She must make the right choice to save the only thing keeping both worlds from crumbling.
I just posted my review for this one yesterday! It has goblins, so it's safe to say I loved it!
The Girl King by Mimi Yu
Links: Goodreads | Amazon* | Book Depository*
Synopsis: Two sisters become unwitting rivals in a war to claim the title of Emperor in this sweeping tale of ambition, sacrifice and betrayal for readers of Sabaa Tahir and Alwyn Hamilton.
All hail the Girl King. 
Sisters Lu and Min have always understood their places as princesses of the Empire. Lu knows she is destined to become the dynasty's first female ruler, while Min is resigned to a life in her shadow. Then their father declares their male cousin Set the heir instead—a betrayal that sends the sisters down two very different paths.
Determined to reclaim her birthright, Lu goes on the run. She needs an ally—and an army—if she is to succeed. Her quest leads her to Nokhai, the last surviving wolf shapeshifter. Nok wants to keep his identity secret, but finds himself forced into an uneasy alliance with the girl whose family killed everyone he ever loved…
Alone in the volatile court, Min's hidden power awakens—a forbidden, deadly magic that could secure Set's reign…or allow Min to claim the throne herself. But there can only be one Emperor, and the sisters' greatest enemy could turn out to be each other.
I'm reading this one right now and loving it! The world is so rich and I don't want to rush through it!
Even If I Fall by Abigail Johnson
Links: Goodreads | Amazon* | Book Depository*
Synopsis: A year ago, Brooke Covington lost everything when her beloved older brother, Jason, confessed to the murder of his best friend, Calvin. Brooke and her family became social pariahs, broken and unable to console one another. Brooke's only solace remains the ice-skating rink, where she works but no longer lets herself dream about a future skating professionally.
When Brooke encounters Calvin's younger brother, Heath, on the side of the road and offers him a ride, everything changes. She needs someone to talk to…and so does Heath. No one else understands what it's like. Her brother, alive but gone; his brother, dead but everywhere. Soon, they're meeting in secret, despite knowing that both families would be horrified if they found out. In the place of his anger and her guilt, something frighteningly tender begins to develop, drawing them ever closer together.
But when a new secret comes out about the murder, Brooke has to choose whose pain she's willing to live with—her family's or Heath's. Because she can't heal one without hurting the other.
One of the few on the list that I haven't read/started yet. BUT I'll be on a tour for this one later in the week and it sounds so intriguing!
She Lies in Wait by Gytha Lodge
Links: Goodreads | Amazon* | Book Depository*
Synopsis: On a scorching July night in 1983, a group of teenagers goes camping in the forest. Bright and brilliant, they are destined for great things, and the youngest of the group—Aurora Jackson—is delighted to be allowed to tag along. The evening starts like any other—they drink, they dance, they fight, they kiss. Some of them slip off into the woods in pairs, others are left jealous and heartbroken. But by morning, Aurora has disappeared. Her friends claim that she was safe the last time they saw her, right before she went to sleep. An exhaustive investigation is launched, but no trace of the teenager is ever found.
Thirty years later, Aurora's body is unearthed in a hideaway that only the six friends knew about, and Jonah Sheens is put in charge of solving the long-cold case. Back in 1983, as a young cop in their small town, he had known the teenagers—including Aurora—personally, even before taking part in the search. Now he's determined to finally get to the truth of what happened that night. Sheens's investigation brings the members of the camping party back to the forest, where they will be confronted once again with the events that left one of them dead, and all of them profoundly changed forever.
This searing, psychologically captivating novel marks the arrival of a dazzling new talent, and the start of a new series featuring Detective Chief Inspector Jonah Sheens.
Another mystery/thriller. You're welcome. 🙂
The Winter of the Witch by Katherine Arden
Links: Goodreads | Amazon* | Book Depository*
Synopsis: Following their adventures in The Bear and the Nightingale and The Girl in the Tower, Vasya and Morozko return in this stunning conclusion to the bestselling Winternight Trilogy, battling enemies mortal and magical to save both Russias, the seen and the unseen.
Now Moscow has been struck by disaster. Its people are searching for answers—and for someone to blame. Vasya finds herself alone, beset on all sides. The Grand Prince is in a rage, choosing allies that will lead him on a path to war and ruin. A wicked demon returns, stronger than ever and determined to spread chaos. Caught at the center of the conflict is Vasya, who finds the fate of two worlds resting on her shoulders. Her destiny uncertain, Vasya will uncover surprising truths about herself and her history as she desperately tries to save Russia, Morozko, and the magical world she treasures. But she may not be able to save them all.
Though I haven't started this series yet, I'm dying to get my hands on the first two books so I can start it right away. Doesn't it sound fantastic?!
That's my list for today! Which of these books are you excited about?
-Elizabeth
Bookish Connoisseur
Connect with me:
Instagram | Goodreads | Twitter | Podcast
Please note: All links marked with (*) are affiliate links. Meaning, if you click and make a purchase I will get a small percentage of the purchase price from the retailer. Purchases like these help support my blog!