Happy new release Tuesday!! My post is a bit late this week, but better late than never, right?
There are definitely fewer releases this week than at the beginning of this month, but they all sound wonderful. Let me know which you'll be picking up!
---
The Blue Bistro by Elin Hilderbrand
Links: Goodreads | Amazon* | Book Depository*
Synopsis: Adrienne Dealey has spent the past six years working for hotels in exotic resort towns. This summer she has decided to make Nantucket home. Left flat broke by her ex-boyfriend, she is desperate to earn some fast money. When the desirable Thatcher Smith, owner of Nantucket's hottest restaurant, is the only one to offer her a job, she wonders if she can get by with no restaurant experience. Thatcher gives Adrienne a crash course in the business…and they share an instant attraction. But there is a mystery about their situation: what is it about Fiona, the Blue Bistro's chef, that captures Thatcher's attention again and again? And why does such a successful restaurant seem to be in its final season before closing its doors for good? Despite her uncertainty, Adrienne must decide whether to open her heart for the first time, or move on, as she always does.
Infused with intimate Nantucket detail and filled with the warmth of passion and the breeze of doubt, The Blue Bistro is perfect summer reading.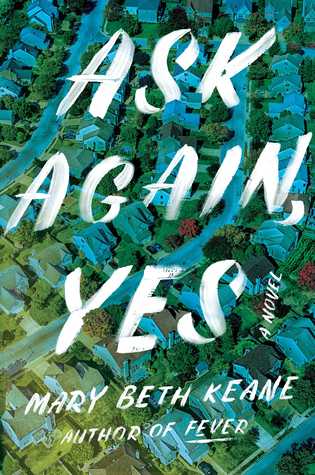 Ask Again, Yes by Mary Beth Keane
Links: Goodreads | Amazon* | Book Depository*
Synopsis: A profoundly moving novel about two neighboring families in a suburban town, the friendship between their children, a tragedy that reverberates over four decades, and the power of forgiveness.
Francis Gleeson and Brian Stanhope are two NYPD rookies assigned to the same Bronx precinct in 1973. They aren't close friends on the job, but end up living next door to each other outside the city. What goes on behind closed doors in both houses—the loneliness of Francis's wife, Lena, and the instability of Brian's wife, Anne, sets the stage for the stunning events to come.
Ask Again, Yes by award-winning author Mary Beth Keane, is a beautifully moving exploration of the friendship and love that blossoms between Francis's youngest daughter, Kate, and Brian's son, Peter, who are born six months apart. In the spring of Kate and Peter's eighth grade year a violent event divides the neighbors, the Stanhopes are forced to move away, and the children are forbidden to have any further contact.
But Kate and Peter find a way back to each other, and their relationship is tested by the echoes from their past. Ask Again, Yes reveals how the events of childhood look different when reexamined from the distance of adulthood—villains lose their menace, and those who appeared innocent seem less so. Kate and Peter's love story is marked by tenderness, generosity, and grace.
Stay Sext & Don't Get Murdered: The Definitive How-To Guide by Karen Kilgariff & Georgia Hardstark
Links: Goodreads | Amazon* | Book Depository*
Synopsis: The highly anticipated first book by Karen Kilgariff and Georgia Hardstark, the voices behind the #1 hit podcast My Favorite Murder!
Sharing never-before-heard stories ranging from their struggles with depression, eating disorders, and addiction, Karen and Georgia irreverently recount their biggest mistakes and deepest fears, reflecting on the formative life events that shaped them into two of the most followed voices in the nation.
In Stay Sexy & Don't Get Murdered, Karen and Georgia focus on the importance of self-advocating and valuing personal safety over being 'nice' or 'helpful.' They delve into their own pasts, true crime stories, and beyond to discuss meaningful cultural and societal issues with fierce empathy and unapologetic frankness.
The Seduction Expert by Saya Lopez Ortega
Links: Goodreads | Amazon* | Book Depository*
Synopsis: She's the seduction expert.
Women contact her to take over their love lives. She steps in when they're lost, she's supposed to succeed where they failed. She handles their single status, their relationship, their breakup, and very often their partner's affairs. Her job is a life priority, she spends most of her time at the office or between two flights in business class and the fact of having a sports car that can reach one hundred kilometers in less than six seconds often make her feel like a super-heroine in service to women.
Anyway, take her card.
You'll see, it's much better than spending holidays in St Barts.
These Witches Don't Burn by Isabel Sterling
Links: Goodreads | Amazon* | Book Depository*
Synopsis: Hannah's a witch, but not the kind you're thinking of. She's the real deal, an Elemental with the power to control fire, earth, water, and air. But even though she lives in Salem, Massachusetts, her magic is a secret she has to keep to herself. If she's ever caught using it in front of a Reg (read: non-witch), she could lose it. For good. So, Hannah spends most of her time avoiding her ex-girlfriend (and fellow Elemental Witch) Veronica, hanging out with her best friend, and working at the Fly By Night Cauldron selling candles and crystals to tourists, goths, and local Wiccans.
But dealing with her ex is the least of Hannah's concerns when a terrifying blood ritual interrupts the end-of-school-year bonfire. Evidence of dark magic begins to appear all over Salem, and Hannah's sure it's the work of a deadly Blood Witch. The issue is, her coven is less than convinced, forcing Hannah to team up with the last person she wants to see: Veronica.
While the pair attempt to smoke out the Blood Witch at a house party, Hannah meets Morgan, a cute new ballerina in town. But trying to date amid a supernatural crisis is easier said than done, and Hannah will have to test the limits of her power if she's going to save her coven and get the girl, especially when the attacks on Salem's witches become deadlier by the day.
Isabel Sterling's delightful, suspenseful debut is equal parts sweet romance and thrilling mystery. With everything she loves on the line, Hannah must confront this murderous villain before her coven–and any chance she has with the new girl–is destroyed.
The Flatshare by Beth O'Leary
Links: Goodreads | Amazon* | Book Depository*
Synopsis: Tiffy and Leon share an apartment. Tiffy and Leon have never met.
After a bad breakup, Tiffy Moore needs a place to live. Fast. And cheap. But the apartments in her budget have her wondering if astonishingly colored mold on the walls counts as art.
Desperation makes her open minded, so she answers an ad for a flatshare. Leon, a night shift worker, will take the apartment during the day, and Tiffy can have it nights and weekends. He'll only ever be there when she's at the office. In fact, they'll never even have to meet.
Tiffy and Leon start writing each other notes – first about what day is garbage day, and politely establishing what leftovers are up for grabs, and the evergreen question of whether the toilet seat should stay up or down. Even though they are opposites, they soon become friends. And then maybe more.
But falling in love with your roommate is probably a terrible idea…especially if you've never met.
What if your roommate is your soul mate? A joyful, quirky romantic comedy, Beth O'Leary's The Flatshare is a feel-good novel about finding love in the most unexpected of ways.
Some Choose Darkness by Charlie Donlea
Links: Goodreads | Amazon* | Book Depository*
Synopsis: The truth is easy to miss, even when it's right in front of us. As a forensic reconstructionist, Rory Moore sheds light on cold-case homicides by piecing together crime scene details others fail to see. Cleaning out her late father's law office a week after his burial, she receives a call that plunges her into a decades-old case come to life once more.
In the summer of 1979, five Chicago women went missing. The predator, nicknamed The Thief, left no bodies and no clues behind–until police received a package from a mysterious woman named Angela Mitchell, whose unorthodox investigation skills appear to have led to his identity. But before police could question her, Angela disappeared. Forty years later, The Thief is about to be paroled for Angela's murder–the only crime the DA could pin on him. As a former client of her father's, Rory becomes reluctantly involved with the killer–though he continues to insist he didn't murder Angela. Now he wants Rory to do what her father once promised: prove that Angela is, in fact, still alive.
As Rory begins reconstructing Angela's last days, another killer emerges from the shadows, replicating those long-ago murders. With every startling discovery she makes, Rory becomes more deeply entangled in the enigma of Angela Mitchell–and in The Thief's tormented mind. Drawing connections between past and present is the only way to stop the nightmare, but even Rory can't be prepared for the full, terrifying truth that is emerging . . .
The Kingdom by Jess Rothenberg
Links: Goodreads | Amazon* | Book Depository*
Synopsis: Welcome to the Kingdom… where 'Happily Ever After' isn't just a promise, but a rule. 
Glimmering like a jewel behind its gateway, The Kingdom(TM) is an immersive fantasy theme park where guests soar on virtual dragons, castles loom like giants, and bioengineered species–formerly extinct–roam free.
Ana is one of seven Fantasists, beautiful "princesses" engineered to make dreams come true. When she meets park employee Owen, Ana begins to experience emotions beyond her programming including, for the first time… love.
But the fairytale becomes a nightmare when Ana is accused of murdering Owen, igniting the trial of the century. Through courtroom testimony, interviews, and Ana's memories of Owen, emerges a tale of love, lies, and cruelty–and what it truly means to be human.
Passion on Park Avenue (Central Park Pact #1) by Lauren Layne
Links: Goodreads | Amazon* | Book Depository*
Synopsis: For as long as she can remember, Bronx-born Naomi Powell has had one goal: to prove her worth among the Upper East Side elite—the same people for which her mom worked as a housekeeper. Now, as the strongminded, sassy CEO of one of the biggest jewelry empires in the country, Naomi finally has exactly what she wants—but it's going to take more than just the right address to make Manhattan's upper class stop treating her like an outsider.
The worst offender is her new neighbor, Oliver Cunningham—the grown son of the very family Naomi's mother used to work for. Oliver used to torment Naomi when they were children, and as a ridiculously attractive adult, he's tormenting her in entirely different ways. Now they find themselves engaged in a battle-of-wills that will either consume or destroy them…
Filled with charm and heart and plenty of sex and snark, this entertaining series will hook you from the very first page.
Keep You Close by Karen Cleveland
Links: Goodreads | Amazon* | Book Depository*
Synopsis: A strange sensation runs through me, a feeling that I don't know this person in front of me, even though he matters more to me than anyone ever has. 

Stephanie Maddox works her dream job policing power and exposing corruption within the FBI. Getting here has taken her nearly two decades of hard work, laser focus, and personal sacrifices–the most important, she fears, being a close relationship with her teenage son, Zachary. A single parent, Steph's missed a lot of school events, birthdays, and vacations with her boy–but the truth is, she would move heaven and earth for him, including protecting him from an explosive secret in her past. It just never occurred to her that Zachary would keep secrets of his own.
One day while straightening her son's room, Steph is shaken to discover a gun hidden in his closet. A loaded gun. Then comes a knock at her front door–a colleague on the domestic terrorism squad, who utters three devastating words: "It's about Zachary."

So begins a compulsively readable thriller of deception and betrayal, as Stephanie fights to clear her son's name, only to expose a shadowy conspiracy that threatens to destroy them both–and bring a country to its knees. Packed with shocking twists and intense family drama, Keep You Close is an electrifying exploration of the shattering consequences of the love that binds–and sometimes blinds–a mother and her child.
Mine by Courtney Cole
Links: Goodreads | Amazon* | Book Depository*
Synopsis: Tessa was prepared for the hurricane. Lindsey was the storm she didn't see coming.
When Tessa Taylor unlocked her husband Ethan's iPad to discover nude photos from a twenty-six-year-old bombshell named Lindsey, her seemingly perfect life came to a screeching halt.
With a hurricane barreling toward Florida and Ethan stuck on a business trip, Tessa finds herself imprisoned in her own home with a choice to make: Does she ride out the storm until she can confront Ethan in person, or does she take matters into her own hands?
Increasingly restless and desperate for revenge, Tessa resolves to act. And when she lures Lindsey over a few hours later, there's no turning back.
What ensues is a battle of wills between two well-matched opponents, blinded by love for the same man but driven by demons of their own. Like storm-ravaged Florida, neither woman will be the same when the skies clear.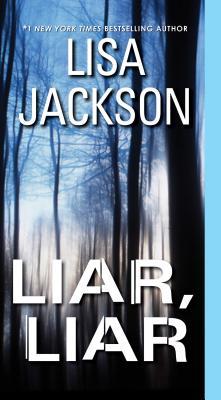 Liar, Liar by Lisa Jackson (Paperback Release)
Links: Goodreads | Amazon* | Book Depository*
Synopsis: IF YOU TELL A LIE 
Twenty years ago, ex-beauty queen Didi Storm worked the Vegas strip as a celebrity impersonator. Now, in death, she's finally getting the publicity she always craved. To the police, it looks like suicide, or a stunt gone wrong. Her estranged daughter, Remmi, knows the answer isn't so simple. Though dressed in Didi's clothes and wig, the broken body on the sidewalk isn't Didi . . .
THERE'S NO DOUBT 
Remmi was fifteen when she last saw her mother. En route to meet her crush, Noah Scott, Remmi secretly witnessed Didi handing over one of her newborn twins to a strange man. Then Didi disappeared, as did Remmi's other half-sibling. Remmi pleaded with the authorities to find them, with no success. Yet she's always sensed that someone is watching her . . .
YOU WILL DIE
Noah, now running his own PI firm, resurfaces in Remmi's life, determined to find out what happened that long-ago night. As they dig deeper, the truth about Remmi's family begins to emerge–a story of greed and twisted lies that someone will kill again and again to keep hidden . . .
The Voice in My Head by Dana L. Davix
Links: Goodreads | Amazon* | Book Depository*
Synopsis: She can feel sorry for herself.Or she can listen…to the voice in her head. 
For Indigo Phillips, life has always been about basking in the shadow of her identical twin, Violet–the perfectly dressed, gentle, popular sister. The only problem the girls had in their lives was the occasional chaos that came with being part of the Phillips family brood. But when Violet becomes terminally ill and plans to die on her own terms via medically assisted death, Indigo spirals into desperation in her efforts to cope. That's when she begins to hear a mysterious voice–a voice claiming to be God. The Voice insists that if she takes Violet to a remote rock formation in the Arizona desert, her sister will live.Incredibly, Violet agrees to go–if their dysfunctional family tags along for the ride. With all nine members stuffed into a wonky old paratransit bus, including their controlling older sister and distant mother, Indigo must find a way to face insecurities she's spent a lifetime masking and step up to lead the trip. As she deals with outrageous mishaps, strange lodgings and even stranger folks along the way, Indigo will figure out how to come to terms with her sister, her family…and the voice in her head.
Other Words for Home by Jasmine Warga
Links: Goodreads | Amazon* | Book Depository*
Synopsis: I am learning how to be
sad
and happy
at the same time.
Jude never thought she'd be leaving her beloved older brother and father behind, all the way across the ocean in Syria. But when things in her hometown start becoming volatile, Jude and her mother are sent to live in Cincinnati with relatives.
At first, everything in America seems too fast and too loud. The American movies that Jude has always loved haven't quite prepared her for starting school in the US—and her new label of "Middle Eastern," an identity she's never known before. But this life also brings unexpected surprises—there are new friends, a whole new family, and a school musical that Jude might just try out for. Maybe America, too, is a place where Jude can be seen as she really is.
The Wise and the Wicked by Rebecca Podos
Links: Goodreads | Amazon* | Book Depository*
Synopsis: Ruby Chernyavsky has been told the stories since she was a child: The women in her family, once possessed of great magical abilities to remake lives and stave off death itself, were forced to flee their Russian home for America in order to escape the fearful men who sought to destroy them. Such has it always been, Ruby's been told, for powerful women. Today, these stories seem no more real to Ruby than folktales, except for the smallest bit of power left in their blood: when each of them comes of age, she will have a vision of who she will be when she dies—a destiny as inescapable as it is inevitable. Ruby is no exception, and neither is her mother, although she ran from her fate years ago, abandoning Ruby and her sisters. It's a fool's errand, because they all know the truth: there is no escaping one's Time.
Until Ruby's great-aunt Polina passes away, and, for the first time, a Chernyavsky's death does not match her vision. Suddenly, things Ruby never thought she'd be allowed to hope for—life, love, time—seem possible. But as she and her cousin Cece begin to dig into the family's history to find out whether they, too, can change their fates, they learn that nothing comes without a cost. Especially not hope.
In His Father's Footsteps by Danielle Steel (Paperback Release)
Links: Goodreads | Amazon* | Book Depository*
Synopsis: When U.S. troops occupy Germany, friends Jakob and Emmanuelle are saved from the terrible fate of so many in the camps. With the help of sponsors, they make their way to New York. In order not to be separated, they allow their friendship to blossom into love and marriage, and start a new life on the Lower East Side, working at grueling, poorly paid jobs.
Decades later, through talent, faith, fortune, and relentless hard work, Jakob has achieved success in the diamond business, invested in real estate in New York, and shown his son, Max, that America is truly the land of opportunity. Max is a rising star, a graduate of Harvard with friends among the wealthiest, most ambitious families in the world. And while his parents were thrown together by chance, Max chooses a perfect bride to start the perfect American family.
An opulent society wedding. A honeymoon in Tahiti. A palatial home in Greenwich. Max's lavish lifestyle is unimaginable to his cautious old-world father and mother. Max wants to follow his father's example and make his own fortune. But after the birth of children, and with a failing marriage, he can no longer deny that his wife is not the woman he thought she was. Angry and afraid, Max must do what he has never done before: struggle, persevere and learn what it means to truly walk in his father's footsteps while pursuing his own ideals and setting an example for his children.
Moving from the ashes of postwar Europe to the Lower East Side of New York to wealth, success, and unlimited luxury, In His Father's Footsteps is a stirring tale of three generations of strong, courageous, and loving people who pay their dues to achieve their goals.
I Love You So Mochi by Sarah Kuhn
Links: Goodreads | Amazon* | Book Depository*
Synopsis: Kimi Nakamura loves a good fashion statement.
She's obsessed with transforming everyday ephemera into Kimi Originals: bold outfits that make her and her friends feel like the Ultimate versions of themselves. But her mother disapproves, and when they get into an explosive fight, Kimi's entire future seems on the verge of falling apart. So when a surprise letter comes in the mail from Kimi's estranged grandparents, inviting her to Kyoto for spring break, she seizes the opportunity to get away from the disaster of her life.
When she arrives in Japan, she's met with a culture both familiar and completely foreign to her. She loses herself in the city's outdoor markets, art installations, and cherry blossom festival — and meets Akira, a cute aspiring med student who moonlights as a costumed mochi mascot. And what begins as a trip to escape her problems quickly becomes a way for Kimi to learn more about the mother she left behind, and to figure out where her own heart lies.
Clover Blue by Eldonna Edwards
Links: Goodreads | Amazon* | Book Depository*
Synopsis: Set against the backdrop of a 1970s commune in Northern California, Clover Blue is a compelling, beautifully written story of a young boy's search for identity.

There are many things twelve-year-old Clover Blue isn't sure of: his exact date of birth, his name before he was adopted into the Saffron Freedom Community, or who his first parents were. What he does know with certainty is that among this close-knit, nature-loving group, he is happy. Here, everyone is family, regardless of their disparate backgrounds–surfer, midwife, Grateful Dead groupie, Vietnam deserter. But despite his loyalty to the commune and its guru-like founder Goji, Blue grapples with invisible ties toward another family–the one he doesn't remember.
With the urging of his fearless and funny best friend, Harmony, Clover Blue begins to ask questions. For the first time, Goji's answers fail to satisfy. The passing months bring upheaval to their little clan and another member arrives, a beautiful runaway teen named Rain, sparking new tensions. As secrets slowly unfurl, Blue's beliefs–about Goji, the guidelines that govern their seemingly idyllic lives, and the nature of family itself–begin to shift. With each revelation about a heartbreaking past he never imagined, Blue faces a choice between those he's always trusted, and an uncertain future where he must risk everything in his quest for the truth.
Part coming-of-age tale, part love story, part mystery, Clover Blue tenderly explores an unconventional but no less complex family that resonates with our deep-rooted yearning for home.
How Not to Die Alone by Richard Roper
Links: Goodreads | Amazon* | Book Depository*
Synopsis: Andrew's day-to-day is a little grim, searching for next of kin for those who die alone. Thankfully, he has a loving family waiting for him when he gets home, to help wash the day's cares away. At least, that's what his coworkers believe.
Andrew didn't mean for the misunderstanding to happen, yet he's become trapped in his own white lie. The fantasy of his wife and two kids has become a pleasant escape from his lonely one bedroom with only his Ella Fitzgerald records for company. But when new employee Peggy breezes into his life like a breath of fresh air, Andrew is shaken out of his routine. She doesn't notice the wall he's been safely hiding behind and their friendship promises to break it down.
Andrew must choose: Does he tell the truth and start really living his life, but risk losing his friendship with Peggy? Or will he stay safe and alone, behind the façade? How Not to Die Alone is about the importance of taking a chance in those moments when we have the most to lose. Sharp and funny, warm and real, it's the kind of big-hearted story we all need.
Her Secret Son by Hannah Mary McKinnon
Links: Goodreads | Amazon* | Book Depository*
Synopsis: How far would you go to protect the ones you love…when they may not be yours to protect?
When Josh's longtime partner, Grace, dies in a tragic accident, he is left with a mess of grief—and full custody of her seven-year-old son, Logan. While not his biological father, Josh has been a dad to Logan in every way that counts, and with Grace gone, Logan needs him more than ever.
Wanting to do right by Logan, Josh begins the process of becoming his legal guardian—something that seems suddenly urgent, though Grace always brushed it off as an unnecessary formality. But now, as Josh struggles to find the paperwork associated with Logan's birth, he begins to wonder whether there were more troubling reasons for Grace's reluctance to make their family official.
As he digs deeper into the past of the woman he loved, Josh soon finds that there are many dark secrets to uncover, and that the truth about where Logan came from is much more sinister than he could have imagined…
The Woman in the White Kimono by Ana Johns
Links: Goodreads | Amazon* | Book Depository*
Synopsis: Oceans and decades apart, two women are inextricably bound by the secrets between them.
Japan, 1957. Seventeen-year-old Naoko Nakamura's prearranged marriage to the son of her father's business associate would secure her family's status in their traditional Japanese community, but Naoko has fallen for another man—an American sailor, a gaijin—and to marry him would bring great shame upon her entire family. When it's learned Naoko carries the sailor's child, she's cast out in disgrace and forced to make unimaginable choices with consequences that will ripple across generations.
America, present day. Tori Kovac, caring for her dying father, finds a letter containing a shocking revelation—one that calls into question everything she understood about him, her family and herself. Setting out to learn the truth behind the letter, Tori's journey leads her halfway around the world to a remote seaside village in Japan, where she must confront the demons of the past to pave a way for redemption.
In breathtaking prose and inspired by true stories from a devastating and little-known era in Japanese and American history, The Woman in the White Kimono illuminates a searing portrait of one woman torn between her culture and her heart, and another woman on a journey to discover the true meaning of home.
The Plus One by Sophia Money-Coutts (Paperback Release)
Links: Goodreads | Amazon* | Book Depository*
Synopsis: The Plus One [n] informal a person who accompanies an invited person to a wedding or a reminder of being single, alone and absolutely plus none
Polly's not looking for 'the one', just the plus one…
Polly Spencer is fine. She's single, turning thirty and only managed to have sex twice last year (both times with a Swedish banker called Fred), but seriously, she's fine. Even if she's still stuck at Posh! magazine writing about royal babies and the chances of finding a plus one to her best friend's summer wedding are looking worryingly slim.
But it's a New Year, a new leaf and all that. Polly's determined that over the next 365 days she'll remember to shave her legs, drink less wine and generally get her s**t together. Her latest piece is on the infamous Jasper, Marquess of Milton, undoubtedly neither a plus one nor 'the one'. She's heard the stories, there's no way she'll succumb to his charms…
Last Day by Domenica Ruta
Links: Goodreads | Amazon* | Book Depository*
Synopsis: In Domenica Ruta's profoundly original novel, the end of the world comes once a year. Every May 28, humanity gathers to anticipate the planet's demise–and to celebrate as if the day is truly its last.
On this holiday, three intersecting sets of characters embark on a possibly last-chance quest for redemption. In Boston, bookish wunderkind Sarah is looking for love and maybe a cosmic reversal from the much older Kurt, a tattoo artist she met at last year's Last Day BBQ–but he's still trying to make amends to the family he destroyed long ago. Dysfunctional Karen keeps getting into trouble, especially when the voices she's been hearing coax her to abandon everything to search for her long-lost adoptive brother; her friend Rosette has left the Jehovah's Witnesses to follow a new pastor at the Last Kingdom on Earth, where she brings Karen on this fateful day. Meanwhile, above them all, three astronauts on the International Space Station, Bear, an American; Russian Svec; and billionaire Japanese space tourist Yui, contemplate their lives as well as their precious Earth from afar.
With sparkling wit, verbal ingenuity, and wild imagination, Ruta has created an alternate world in which an ancient holiday brings into stark reflection our deepest dreams, desires, hopes, and fears. In this tour-de-force debut novel she has written a dazzling, haunting love letter to humanity and to our planet.
Sconed to Death (Cat Latimer Mystery #5) by Lynn Cahoon
Links: Goodreads | Amazon* | Book Depository*
Synopsis: Cat Latimer pursues a scone-cold killer who iced a top chef in a local bakery . . .

Cat has a full plate at her Aspen Hills Warm Springs Resort, as a group of aspiring cozy mystery authors arrives for a writers retreat. So when baker Dee Dee Meyer stirs up trouble by filing a false complaint with the health inspector against the B&B–all because she insists Cat's best friend Shauna stole her recipes–Cat marches into the shop to confront her.
But Dee Dee's about to have her own batch of trouble. Greyson Finn–a celebrity chef and, until today, one of Denver's most eligible bachelors–has been found dead in her bakery. Cat's uncle Pete, who happens to be the chief of police, warns her not to engage in any half-baked sleuthing. But as her curiosity rises, Cat's determined to discover who served the chef his just desserts–before the killer takes a powder . . .
Murder at Morrington Hall (A Stella and Lyndy Mystery #1) by Clara McKenna
Links: Goodreads | Amazon* | Book Depository*
Synopsis: Stella Kendrick is an all-American heiress who can't be tamed. But when the lively aspiring equine trainer tangles with British aristocracy, she meets her match–and a murderer . . . 
Spring, 1905: Free-spirited like the Thoroughbreds she rides across the Kentucky countryside, Stella takes adventure by the reins when she's asked to attend a mysterious wedding in rural England. But once she arrives at the lush Morrington Hall estate, her cold and ambitious father confesses that he won't only give away his best racehorses as gifts–he has also arranged to give away his daughter as bride to the Earl of Atherly's financially strapped son . . .
Stella refuses to be sold off like a prized pony. Yet despite a rough start, there's something intriguing about her groom-to-be, the roguish Viscount "Lyndy" Lyndhurst. The unlikely pair could actually be on the right track with each other . . . until they find the vicar who was to marry them dead in the library.
With culture clashes mounting between families, a scandalous murder case hangs over Morrington Hall. Now, Stella and Lyndy must go from future spouses to amateur sleuths as they team up to search for the truth–and prevent an unbridled criminal from destroying their new life together right out of the gate . . .
I'll Never Tell by Catherine McKenzie
Links: Goodreads | Amazon* | Book Depository*
Synopsis: What happened to Amanda Holmes?
Twenty years ago, she was found bludgeoned in a rowboat at the MacAllister family's Camp Macaw. No one was ever charged with the crime.
Now, after their parents' sudden deaths, the MacAllister siblings return to camp to read the will and decide what to do with the prime real estate the camp occupies. Ryan needs to sell. Margaux hasn't made up her mind. Mary believes in leaving well enough alone. Kate and Liddie—the twins—have opposing views. And Sean Booth, the groundskeeper, just hopes he still has a home when all is said and done.
But it's more complicated than a simple vote. The will stipulates that until they unravel the mystery of what happened to Amanda, they can't settle the estate. Any one of them could have done it, and each one is holding a piece of the puzzle. Will they work together to finally discover the truth, or will their secrets finally tear the family apart?
The Pink Bonnet: True Colors: Historical Stories of American Crime by Liz Tolsma
Links: Goodreads | Amazon* | Book Depository*
Synopsis: A Desperate Mother Searches for Her Child
Step into True Colors — a new series of Historical Stories of Romance and American Crime
Widowed in Memphis during 1932, Cecile Dowd is struggling to provide for her three-year-old daughter. Unwittingly trusting a neighbor puts little Millie Mae into the clutches of Georgia Tann, corrupt Memphis Tennessee Children's Home Society director suspected of the disappearance of hundreds of children. With the help of a sympathetic lawyer, the search for Millie uncovers a deep level of corruption that threatens their very lives.
How far will a mother go to find out what happened to her child?
Not Your Backup (Sidekick Squad #3) by C.B. Lee
Links: Goodreads | Amazon* | Book Depository*
Synopsis: Emma Robledo has a few more responsibilities that the usual high school senior, but then again, she and her friends have left school to lead a fractured Resistance movement against a corrupt Heroes League of Heroes. Emma is the only member of a supercharged team without powers, and she isn't always taken seriously. A natural leader, Emma is determined to win this battle, and when that's done, get back to school. As the Resistance moves to challenge the League, Emma realizes where her place is in this fight: at the front.
Lambda Literary Award finalist C.B. Lee returns with the third book in her bestselling Sidekick Squad series, which has garnered both critical acclaim and fans for its joyous tone and inclusivity.
Be, Awake, Create: Mindful Practices to Spark Creativity by Rebekah Younger
Links: Goodreads | Amazon* | Book Depository*
Synopsis: Settle your mind, connect with the moment, and unleash your creativity with this unique and mindful art journal.  
In our demanding, fast-paced culture, it's increasingly important to find ways to decompress and recuperate from the busyness and stress of life. More and more, mindfulness and creativity are being recognized as antidotes to the speed and overstimulation of modern society. This beautiful book combines the two, offering both creative and meditative practices to provide a guided journey into contemplative art for healing, relaxation, deeper connection, and greater well-being.
Rather than focusing on any one medium or art form, this unique guide offers basic meditation instructions, and a variety of creative prompts and activities—from collage and coloring to meditative mark making and sketching to photography and perceptual exercises—making it perfect for anyone who wants to deepen and cultivate their mindfulness and creativity.
With these artistic and introspective practices, you'll put meditation into action, and learn to view yourself and your own creative process without judgment or aggression. Using Be, Awake, Create, you'll see beyond habitual patterns, discover the richness of your world, and recognize the ordinary magic of your own creativity, with greater freshness of expression and spontaneity.
By cultivating awareness and allowing yourself to play in the open space of artistic creation, you'll come to discover all of the positive impacts mindfulness and creativity can have on every area of your life.
The Sentence is Death (Hawthorne #2) by Anthony Horowitz
Links: Goodreads | Amazon* | Book Depository*
Synopsis: "You shouldn't be here. It's too late . . . "
These, heard over the phone, were the last recorded words of successful celebrity-divorce lawyer Richard Pryce, found bludgeoned to death in his bachelor pad with a bottle of wine—a 1982 Chateau Lafite worth £3,000, to be precise.
Odd, considering he didn't drink. Why this bottle? And why those words? And why was a three-digit number painted on the wall by the killer? And, most importantly, which of the man's many, many enemies did the deed?
Baffled, the police are forced to bring in Private Investigator Daniel Hawthorne and his sidekick, the author Anthony, who's really getting rather good at this murder investigation business.
But as Hawthorne takes on the case with characteristic relish, it becomes clear that he, too, has secrets to hide. As our reluctant narrator becomes ever more embroiled in the case, he realizes that these secrets must be exposed—even at the risk of death . . .
The Tiger Catcher (End of Forever #1) by Paullina Simons
Links: Goodreads | Amazon* | Book Depository*
Synopsis: All the colors of your world are about to disappear…
Young and handsome, Julian lives a charmed life in Los Angeles. His world is turned upside down by a love affair with Josephine, a mysterious young woman who takes him by storm. But she is not what she seems, carrying secrets that tear them apart—perhaps forever.
So begins Julian and Josephine's extraordinary adventure of love, loss, and the mystical forces that bind people together across time and space. It is a journey that propels Julian toward either love fulfilled…or oblivion.
The Tiger Catcher takes readers from the dizzying heights of joy to the depths of despair and back again in an unforgettable new novel from a master storyteller.
Into the Jungle by Erica Ferencik
Links: Goodreads | Amazon* | Book Depository*
Synopsis: Lily Bushwold thought she'd found the antidote to endless foster care and group homes: a teaching job in Cochabamba, Bolivia. As soon as she could steal enough cash for the plane, she was on it.
When the gig falls through and Lily stays in Bolivia, she finds bonding with other broke, rudderless girls at the local hostel isn't the life she wants either. Tired of hustling and already world-weary, crazy love finds her in the form she least expected: Omar, a savvy, handsome local man who'd abandoned his life as a hunter in Ayachero—a remote jungle village—to try his hand at city life.
When Omar learns that a jaguar has killed his four-year-old nephew in Ayachero, he gives Lily a choice: Stay alone in the unforgiving city, or travel to the last in a string of ever-more-isolated river towns in the jungles of Bolivia. Thirty-foot anaconda? Puppy-sized spiders? Vengeful shamans with unspeakable powers? Love-struck Lily is oblivious. She follows Omar to this ruthless new world of lawless poachers, bullheaded missionaries, and desperate indigenous tribes driven to the brink of extinction. To survive, Lily must navigate the jungle–its wonders as well as its terrors—using only her wits and resilience.
Million Dollar Devil by Katy Evans
Links: Goodreads | Amazon* | Book Depository*
Synopsis: Heir apparent to her father's company, Lizzy Banks needs a man. The perfect man. But when the rich "fundbabies" she usually rubs shoulders with prove impossible to hire, she takes a chance on a raw beast of a man salvaged from the wreckage of a bar brawl.
James Rowan earns a modest income as a YouTube daredevil, but he can't refuse Lizzy's million dollar deal. As she polishes his rough edges, creating a sophisticated gentleman fit for the highest circles of society, not only does she bring out the perfect man—it's like she's making the man of her dreams. How can she resist?
Though Lizzy loves seeing James in his clothes—and out of them—he isn't the kind of man you bring home to Daddy. Her father's disapproval and the pressure of the campaign have her eyeing the straight and narrow, but Lizzy's finding it awfully hard to resist the devil on her shoulder…
Just One of the Groomsmen by Cindi Madsen
Links: Goodreads | Amazon* | Book Depository*
Synopsis: Addison Murphy is the funny friend, the girl you grab a beer with—the girl voted most likely to start her own sweatshirt line. And now that one of her best guy friends is getting married, she'll add "groomsman" to that list, too. She'll get through this wedding if it's the last thing she does. Just don't ask her to dive for any bouquet.
When Tucker Crawford returns to his small hometown, he expects to see the same old people, feel comfort in the same old things. He certainly doesn't expect to see the nice pair of bare legs sticking out from under the hood of a broken-down car. Certainly doesn't expect to feel his heart beat faster when he realizes they belong to one of his best friends.
If he convinces Addie to give him a chance, they could be electric…or their break-up could split their tight-knit group in two.
Hiding the way he feels from the guys through bachelor parties, cake tastings, and rehearsals is one thing. But just as Tucker realizes that Addie truly could be the perfect woman for him—he was just too stupid to realize it—now she's leaving to follow her own dreams. He's going to need to do a lot of compromising if he's going to convince her to take a shot at forever with him—on her terms this time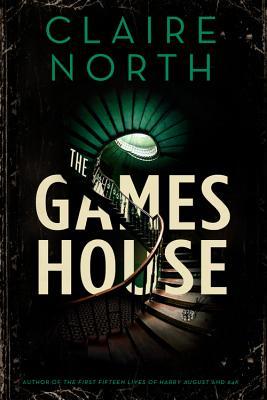 The Gameshouse by Claire North
Links: Goodreads | Amazon* | Book Depository*
Synopsis: The World Fantasy Award-winning author of The First Fifteen Lives of Harry August presents a mesmerizing tale of a gambling house whose deadly games of chance and skill control the fate of empires.
Everyone has heard of the Gameshouse. But few know all its secrets…
It is the place where fortunes can be made and lost through chess, backgammon – every game under the sun.
But those whom fortune favors may be invited to compete in the higher league… a league where the games played are of politics and empires, of economics and kings. It is a league where Capture the Castle involves real castles, where hide and seek takes place on the scale of a continent.
Among those worthy of competing in the higher league, three unusually talented contestants play for the highest stakes of all…
Thin Air by Lisa Gray
Links: Goodreads | Amazon* | Book Depository*
Synopsis: She investigates missing persons—now she is one.
Private investigator Jessica Shaw is used to getting anonymous tips. But after receiving a photo of a three-year-old kidnapped from Los Angeles twenty-five years ago, Jessica is stunned to recognize the little girl as herself.
Eager for answers, Jessica heads to LA's dark underbelly. When she learns that her biological mother was killed the night she was abducted, Jessica's determined to solve a case the police have forgotten. Meanwhile, veteran LAPD detective Jason Pryce is in the midst of a gruesome investigation into a murdered college student moonlighting as a prostitute. A chance encounter leads to them crossing paths, but Jessica soon realizes that Pryce is hiding something about her father's checkered history and her mother's death.
To solve her mother's murder and her own disappearance, Jessica must dig into the past and find the secrets buried there. But the air gets thinner as she crawls closer to the truth, and it's getting harder and harder to breathe.
---
So many fantastic books! Which ones are you going to pick up?
Connect with me:
Instagram | Goodreads | Twitter | Podcast
Please note: All links marked with (*) are affiliate links. Meaning, if you click and make a purchase I will get a small percentage of the purchase price from the retailer. Purchases like these help support my blog!