Top Ten Tuesday is a weekly meme hosted by That Artsy Reader Girl. Check out her blog for all of the info!
This week's theme is short stories and novellas! To be honest, I haven't read all that many short stories OR novellas. So my list will be a mix of books I've read and books that are still on the TBR.
Novellas and short stories I have read & recommend: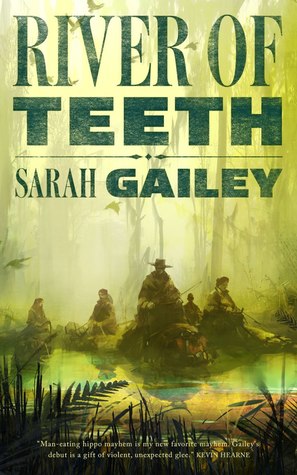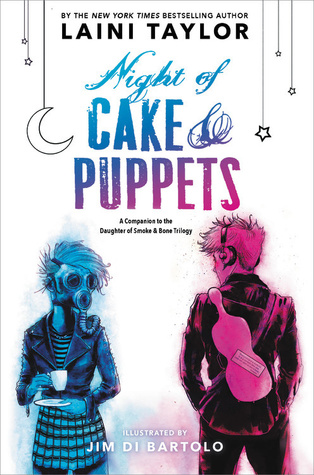 River of Teeth by Sarah Gailey
I actually mentioned this one in last week's Top Ten Tuesday post too! I loved it so much it was definitely worth mentioning twice.
The Paper Menagerie by Ken Liu
I like to explore podcasts and one week I stumbled across LaVar Burton's podcast where he reads short fiction. My husband and I like to listen when we go on trips. On our way to Thanksgiving last year we listened to The Paper Menagerie. It was amazing and beautiful and heartbreaking.
Night of Cake and Puppets by Laini Taylor
This is the gorgeous companion novella to Laini Taylor's Daughter of Smoke and Bone trilogy. It was originally just an ebook, but it was rereleased as an illustrated hard cover last year. Laini's husband Jim Di Bartolo is actually the artist and it is just perfect.
The rest of my list today is novellas and short stories that I want to read!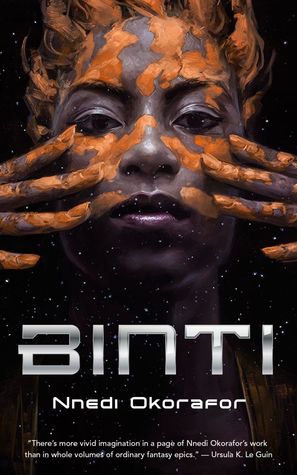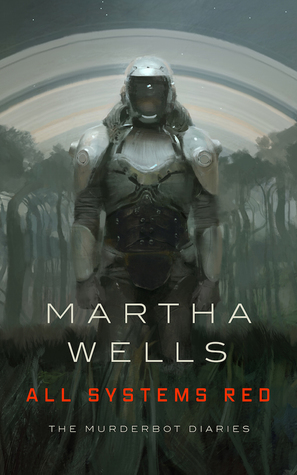 Taste of Marrow by Sarah Gailey
This is the sequel to River of Teeth and I cannot believe I haven't picked this one up yet given how much I loved the first novella!
Every Heart a Doorway by Seanan McGuire
This is the first novella is a series called Wayward Children and I've heard so many great things about it! I actually own the first two books so, no excuses!
Binti by Nnedi Okorafor
Another series of novellas that I've heard amazing things about. I need to dedicate a weekend to binging some of these amazing novella series!
All Systems Red by Martha Wells
I only recently cam across the Murder Bot Diaries series and with a name like that, how could I resist?
Queens of Fennbirn by Kendare Blake
I LOVE the Three Dark Crowns series and Queens of Fennbirn is a bind up of the two novellas of the series, The Young Queens and The Oracle Queen. I have no excuse for not having read these yet.
A Thousand Beginnings and Endings edited by Ellen Oh & Elsie Chapman
This is a collection of short stories based on East and South Asian folklore and mythology.  I need a copy ASAP!
Because You Love to Hate Me: 13 Tales of Villainy edited by Ameriie
Another short story collection that sounds like it's right up my alley! I adore villain stories. 🙂
Have you read any of these? What are some of your favorite novellas and short stories?
-Elizabeth
Bookish Connoisseur
Connect with me: